When will Secret Invasion come out on Disney+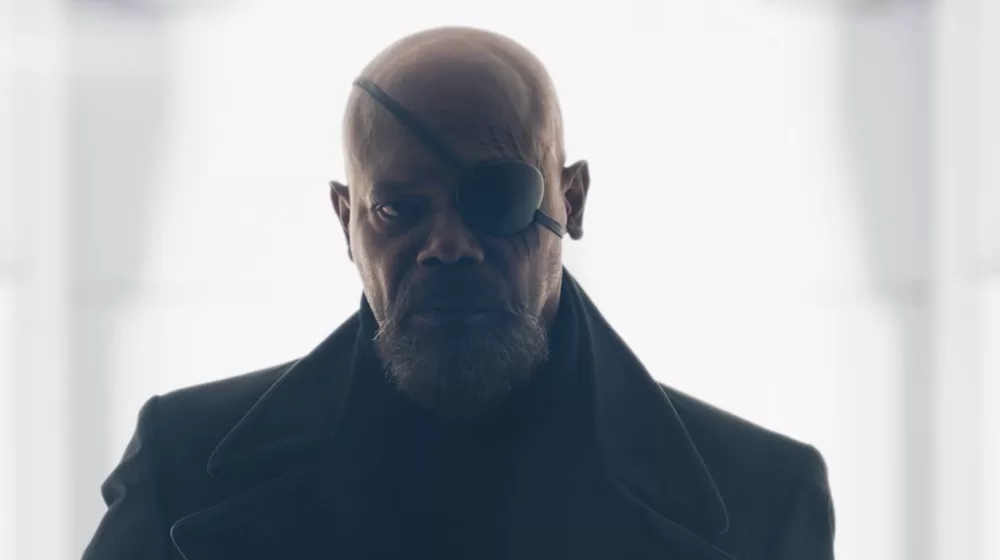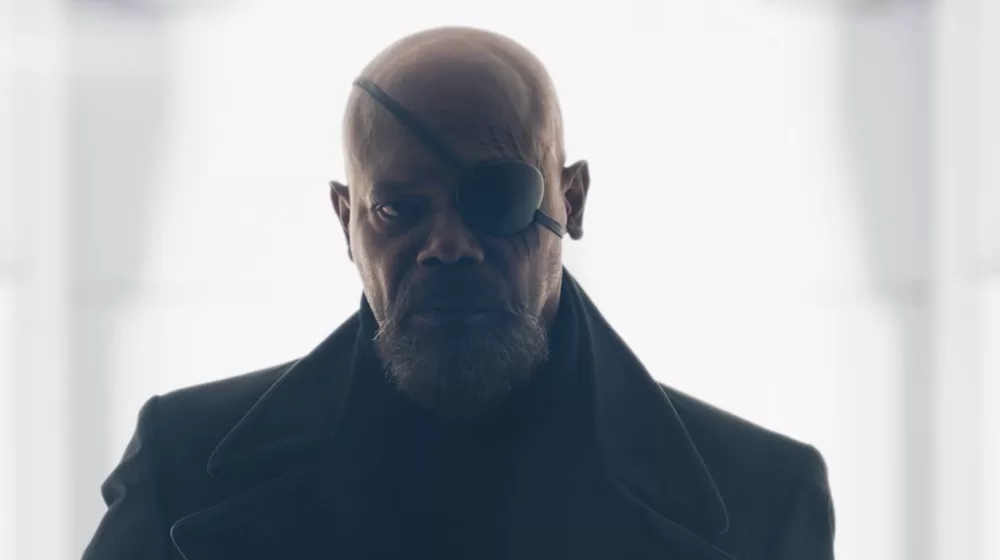 The trailer has set the hype eye patch twitching and we now know a whole lot more about when Secret Invasion will be coming out on Disney+. We'd seen a long time ago that the Marvel Cinematic Universe Phase 5 timeline had the TV series scheduled for spring 2023, but with that quarter underway and no word on the release we were starting to question the whole thing.
However, the trailer has now arrived to give us all a little more confidence about the whole thing, so here are all of the details. We'll cover off the story, big name cast, as well as when it's coming to Disney+ and details on how it links into to the rest of the slate.
Advertisement
If you've seen the trailer below, you can hear Nick Fury (Samuel L. Jackson) saying, "one last fight" right at the end of it all, so this could be his final battle in the MCU. If that's the case then Secret Invasion will definitely be a one-off series and it's unlikely that we'll see Nick in future films like Avengers The Kang Dynasty.
Story
The story is pretty simple. A breakaway group of Skrulls have infiltrated powerful positions throughout the earth and they're in the process of manipulating it all for their dastardly plans for (probable) world domination.
Thanks to a tip-off from Talos, Nick Fury returns to earth to put a stop to all of their shenanigans. He'll have S.H.I.E.L.D agent Maria Hill, Everett K. Scott and James "Rhody" Rhodes for backup, but with the Skrulls' shape-shifiting abilities it's going to be hard to know who to trust.
Don't forget to follow us on Twitter to see more news and updates on upcoming films. You can also see more on the show with the official Marvel Studios Twitter page at https://twitter.com/MarvelStudios.
Cast
Advertisement
In addition to Samuel L. Jackson in the lead role as Nick Fury, the Secret Invasion cast also includes Coby Smulders as Maria Hill, Ben Mendelsohn as Thalos, Don Cheadle as Rhodey and Martin Freeman as Everett K. Scott. They'll be joined by Academy Award winner Olivia Coleman as a high-ranking agent in the British security services.
The cast is rounded out by Emilia Clarke, and Kingsley Ben-Adir as the leader of the Skrulls that have invaded earth. The trailer goes out of its way to try to rule out the possibility of any Avengers getting in the mix, but we'll be surprised if there aren't a few surprise appearances.
Brie Larson is a good shout as Captain America and Benedict Wong is in most things as Wong, so you can never write him out of the equation. Anthony Mackie and Sebastian Stan are also possibilities as the new Captain America and the Winter Soldier with Captain America New World Order on the slate for 2024.
Disney+ release date
The arrival of the trailer has also confirmed the Secret Invasion Disney+ release date to be June 21st, 2023. It's the first day of summer, so it missed the initial plan to arrive on the streaming service in spring this year.
Advertisement
It hasn't exactly been a packed year for new Disney+ series, but we've currently got The Mandalorian Season 3 underway, which will come to an end a month or so before Secret Wars. We've also has the Willow TV series, which was a strong introduction, but other than that it hasn't had that much to talk about.
The arrival of big films like Black Panther Wakanda Forever have kept it in the game against competition from Amazon Prime Video, Netflix and the other new contenders. Avatar 2 will be a big addition when it finally arrives, but it clearly needs another TV series, so the arrival of Secret Invasion will be pretty good timing as The Mandalorian Season 3 finishes.
We're also expecting Loki Season 2 to arrive on Disney+ by the end of the year, but who knows how things will turn out with the whole Jonathan Majors arrest. The US army commercials featuring him have already been dropped while the situation is ongoing, so it's impossible to call right now.
When you look at all of this, there's a lot more riding on the Secret Invasion release than was ever in plan. If Avatar 2 comes to Disney+ at the same time then that might reduce the pressure a little, but we'll see how things pan out.
Will Secret Invasion be available anywhere else?
Advertisement
In a word, no. None of the significant original Disney+ shows have gone on to distribute anywhere else, so that should be the case for Secret Invasion too. The only exception is the Disney Bundle on Hulu in North America, but as this is just adding Disney+ to your package it doesn't really count.
If you look at other Disney Plus hows like Loki Season 1, you can't even get it on DVD, Blu-ray or 4K, let along digital purchase or online rental. It's a model that works well as it keeps the benefit on subscriptions, because this is the only way to see these huge MCU or Star Wars shows.
Will there be any Secret Invasion special features?
The good news is that Marvel Studios sometimes puts together a Making Of special feature for it's MCU shows on Disney+, so we're hoping that will be the case for Secret Invasion. There was a 1-hour long feature like this for Hawkeye back in 2022, and with the all-star cast and huge plot it's definitely in the running.
The last MCU show was She Hulk later in 2022 and that also got a similar treatment with a 55-minute special feature. It was a similar case for Ms. Marvel with the addition of a shorter special feature titled A Fan's Guide to Ms. Marvel, so we might get a couple of things for Secret Invasion.
You can also check out our movie news section to keep tabs on the latest upcoming MCU films, or visit the Marvel website at www.marvel.com.
More Disney+ and Marvel Cinematic Universe news and features: