What The Demogorgon Looks Like In Real Life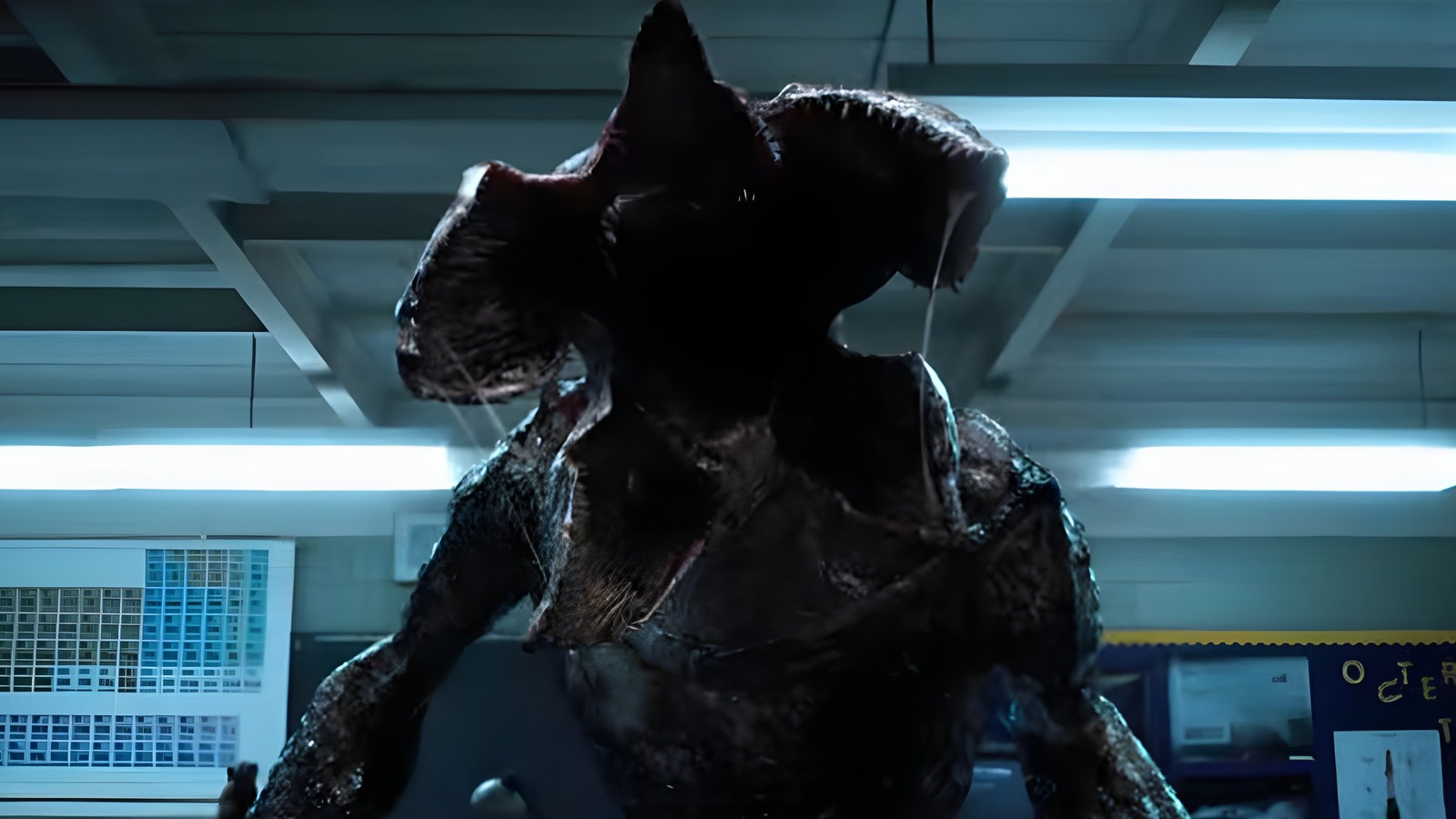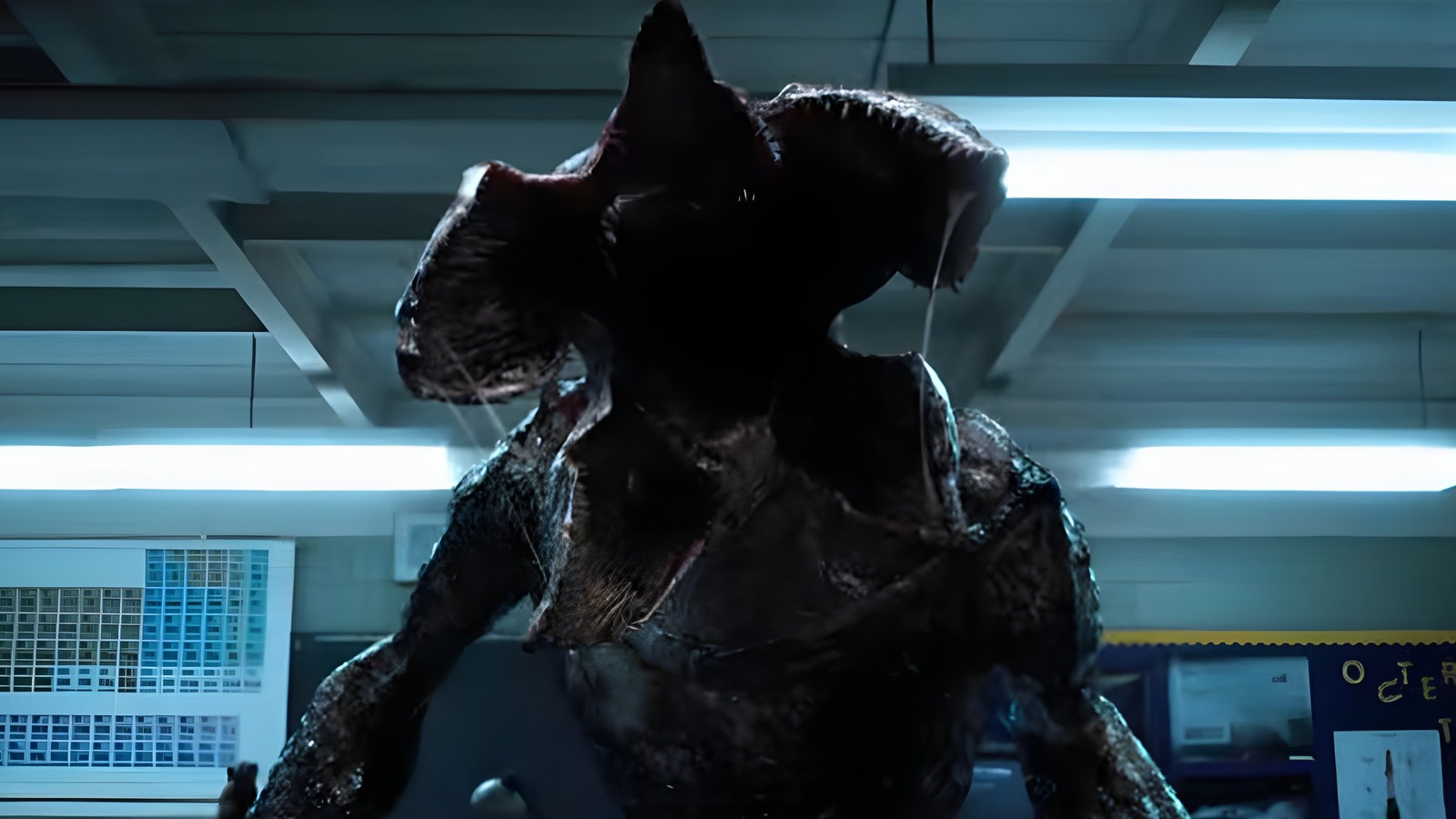 It seems only fitting that Mark Steger would earn the role of the Demogorgon on "Stranger Things" given the wealth of experience the actor has had in the movement-performance space. While touring with the experimental dance collective Osseus Labrynt, Steger met Adam Jones, the guitarist for the band Tool, who had prior experience working with "Aliens" and "Jurassic Park" effects master Stan Winston. Steger then worked with Jones on Tool's "Schism" music video.
From there, Steger's credits began to accumulate with various blockbuster roles. In 2002, he did uncredited work in "Men in Black II" as a four-legged alien, and he later appeared in 2007's "I Am Legend" as an infected human. Additionally, he's lent his extensive performance experience to other productions as a choreographer and movement specialist, such as "World War Z," "Scouts Guide to the Zombie Apocalypse," and three episodes of "American Horror Story" Season 3. Steger was tapped to work on "Stranger Things" while the show was still in development. Keeping in line with the show's retro inspirations, the design and performance took influence from such creature features as "Alien," "Jaws," and "The Thing." The suit was fitted with animatronic enhancements, and for scenes where using the suit was impractical, the team rendered the monster using CGI.
Since starring in "Stranger Things," he has gone on to be included in projects such as "Scary Stories to Tell in the Dark" and "Westworld." He is set to reunite with Netflix once again for Zack Snyder's upcoming sci-fi epic "Rebel Moon." With or without layers of latex on, Steger's dedication to his craft remains strong and leaves an undeniable impact.