What Stranger Things Looks Like Without Special Effects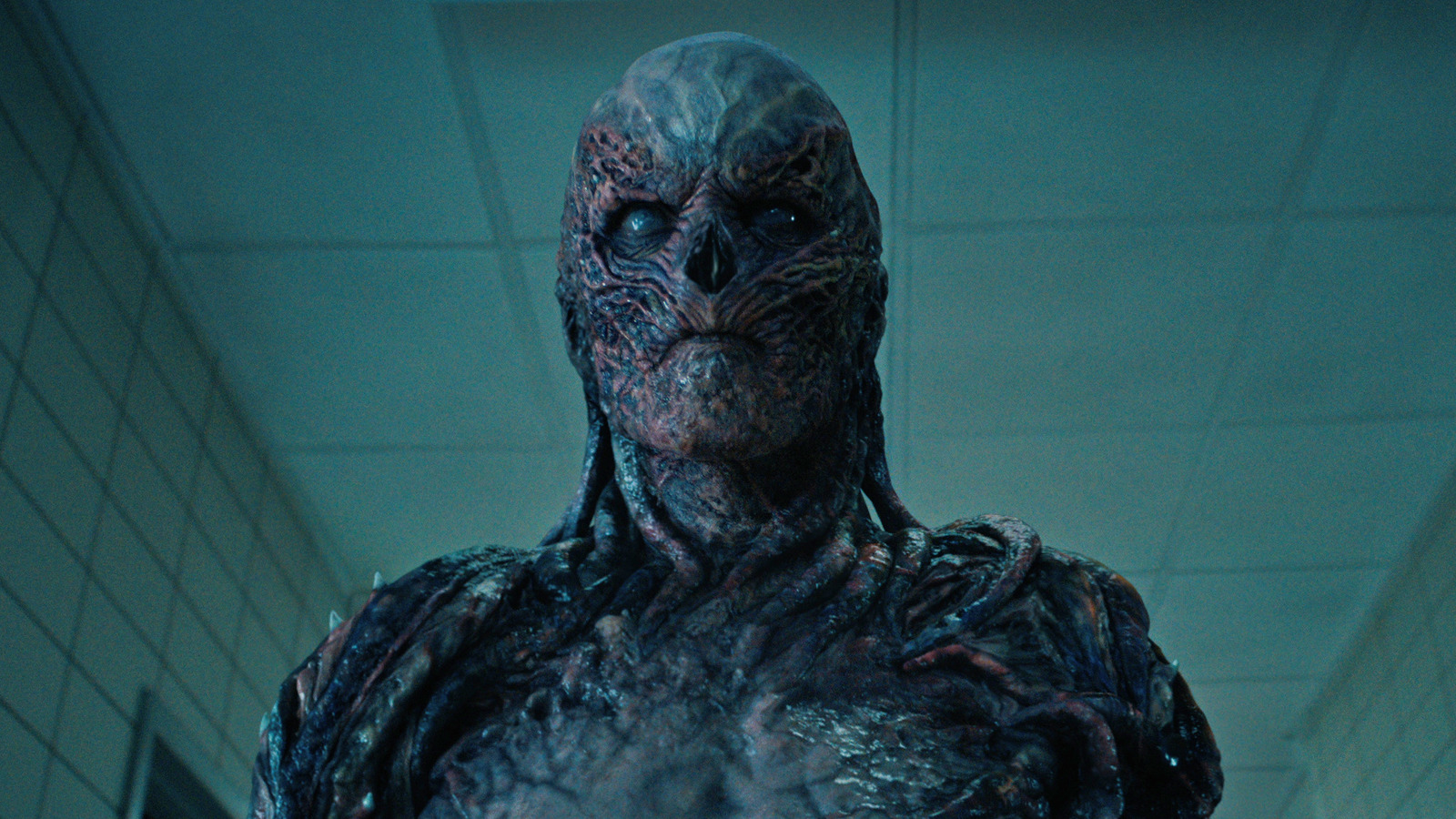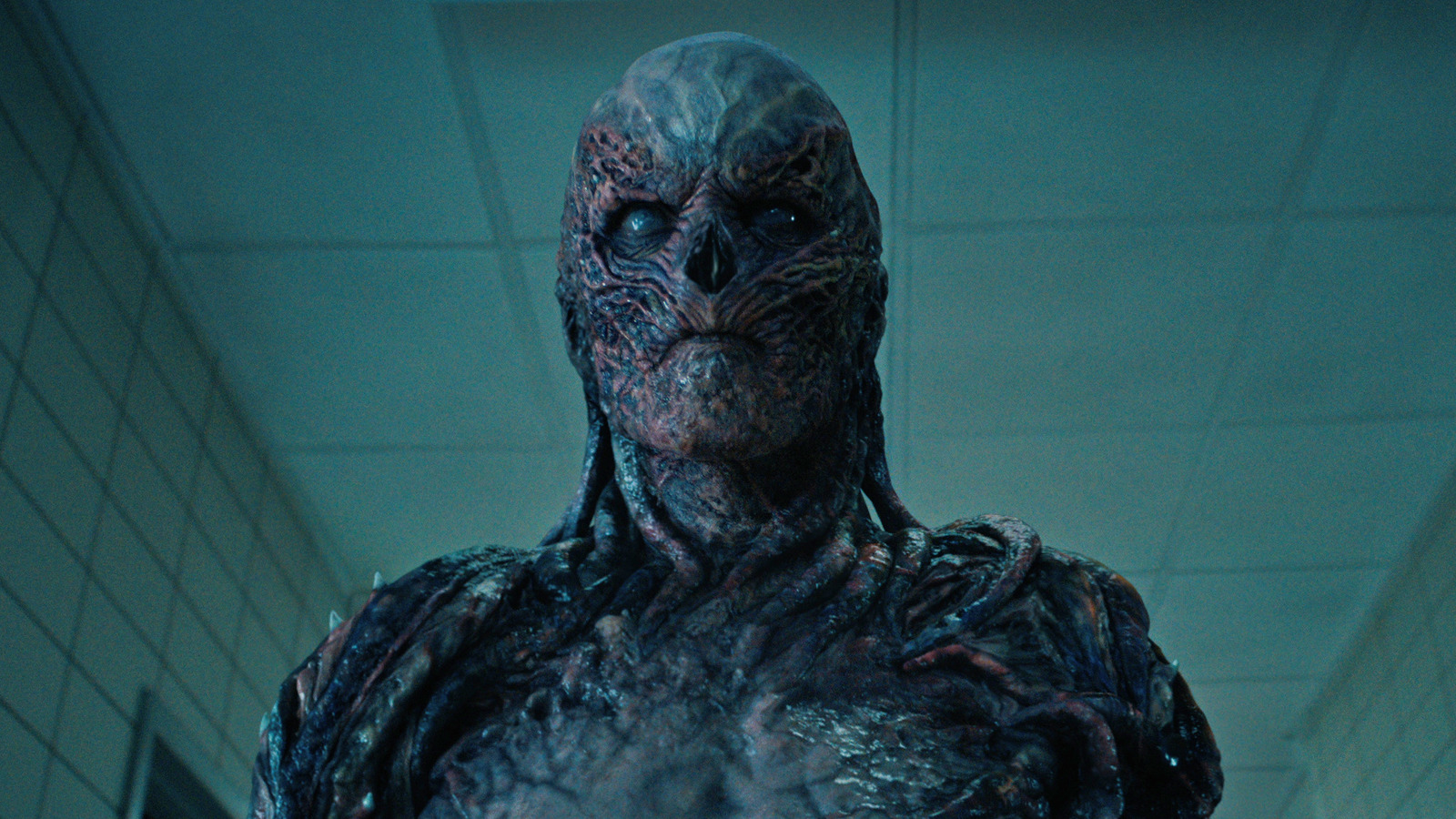 In Season 1, the Demogorgon monster was achieved with a man in a suit, kept mostly in shadow. But as "Stranger Things" budgets and effects teams expanded, so too did the possibilities for rendering the Demogorgon. Jim Hopper (David Harbour) battles a partly-CG, partly-practical version in the snowy Russian prison yard of Season 4. 
According to the Duffer brothers in a Behind the FX featurette for Netflix, this Demogorgon is no man in a suit — but an animated creature. "The first animation pass, that's when you're seeing what almost looks like just a gray, clay rendering," Ross Duffer explains in the video. "Then … they get the skin, they get the snow, the lighting." To give this new and improved Demogorgon his close-up, the Duffers worked with their visual effects team to create the illusion of a "oner," a scene captured in a single, continuous take — but with movie (and monster) magic, this "Stranger Things" "oner" is maybe more like a "fiver." 
The team shot two versions of the stunt sequences: one with a man in a green suit as the Demogorgon, and one "clean" version with no green man. In post-production, RodeoFX dropped in their animated Demogorgon accordingly. The sequence's effects were also impacted by a pitch Harbour had for the big fight. According to the Duffers, Hopper was originally just supposed to jab at the Demogorgon's mouth. Instead, Matt says, Harbour suggested he "throw this sucker like a javelin." Everyone's happy he did — except, of course, the Demogorgon.