The Quantum Bands' Strange Powers And History Explained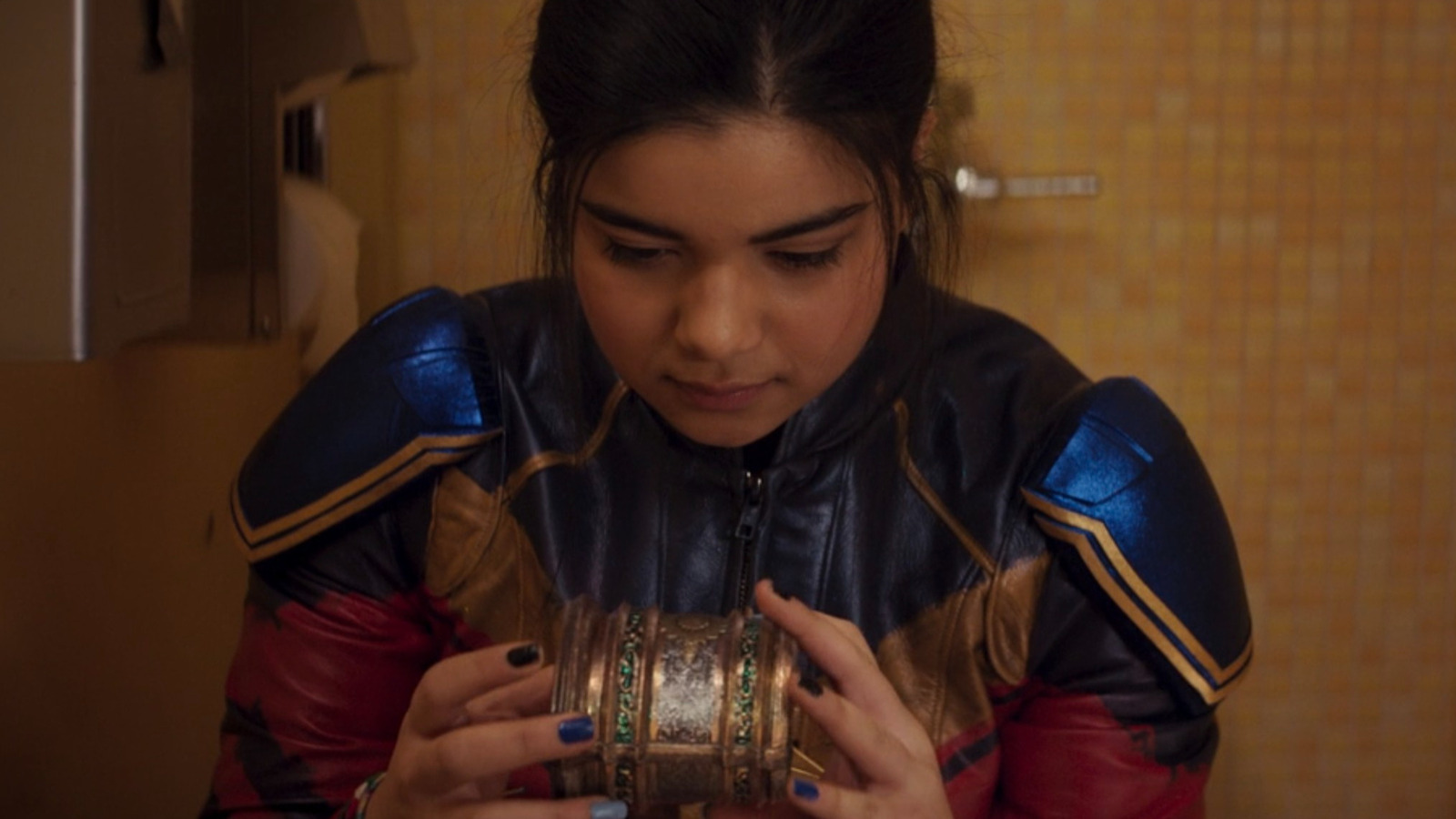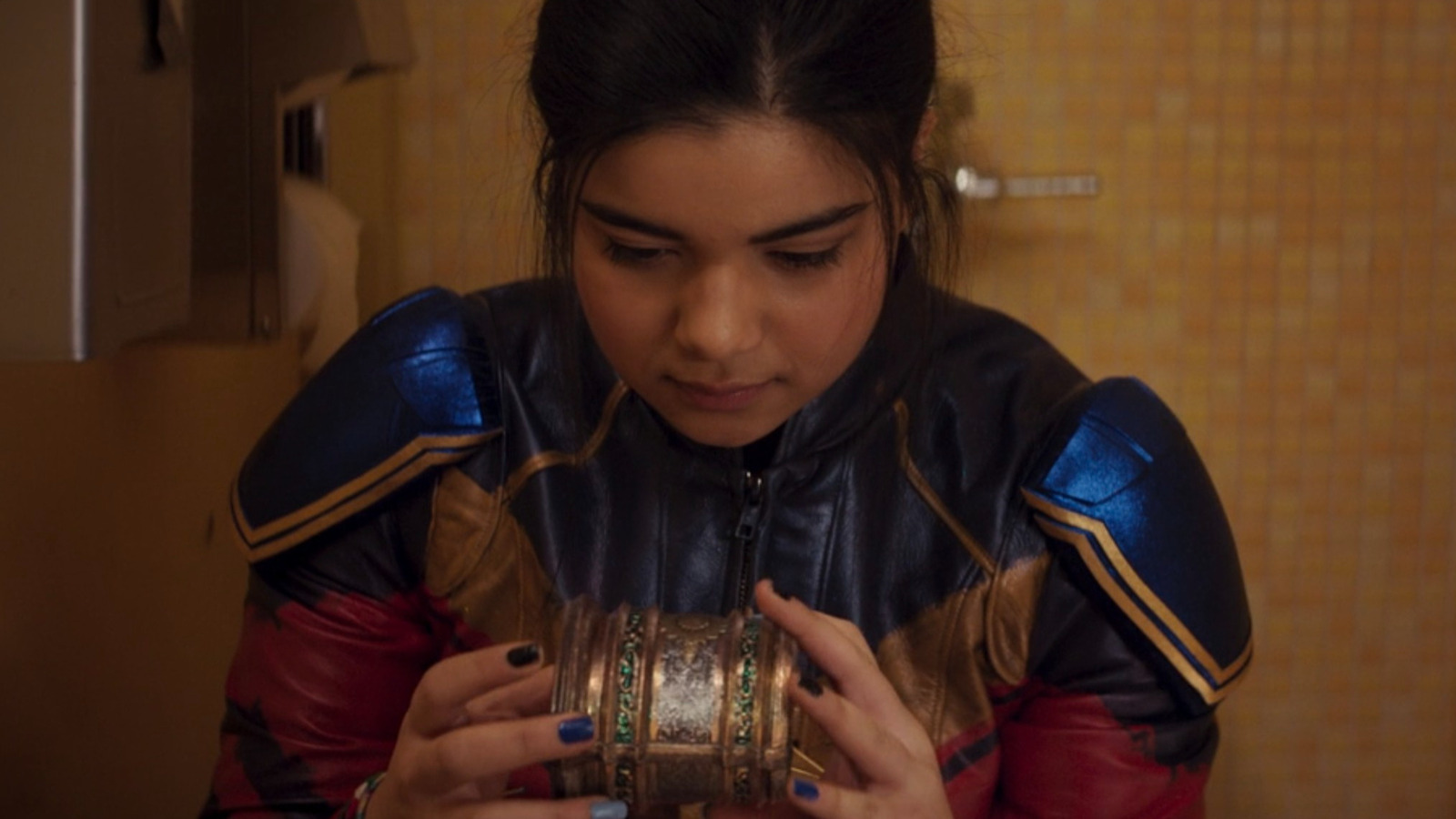 Created by Roy Thomas and George Perez during the '70s era of the "Fantastic Four," the Quantum Bands have historically been gifted to so-called "Protectors of the Universe" by the eight-billion-year-old cosmic entity Eon. Though they have been wielded by a variety of recognizable characters, including Maelstrom and Annihilus, they're arguably most commonly associated with Avril Kincaid, Phyla-Vell, and Wendell Vaughn — all of whom operated under the alias Quasar at one time or another.
Rather than drawing energy from the Noor Dimension, the Marvel Comics Quantum Bands draw energy from — you'll never guess — the Quantum Zone (not to be confused with or erroneously related to the Quantum Realm, an MCU variation of the Marvel Comics Microverse). In doing so, they allow the wearer to absorb light and the life force of nearby beings. This energy can then be used to create "Quantum-Constructs," essentially just like Kamala's hard-light constructs with a yellow hue instead of purple.
As was revealed in "Ms. Marvel," Kamala's powers are also apparently related to her mutation. It will be interesting to see how the MCU reconciles this fact with the Quantum Bands' Marvel Comics lore — or if they'll simply ignore it entirely.