The Fall Of The House Of Usher Review: Family Is Hell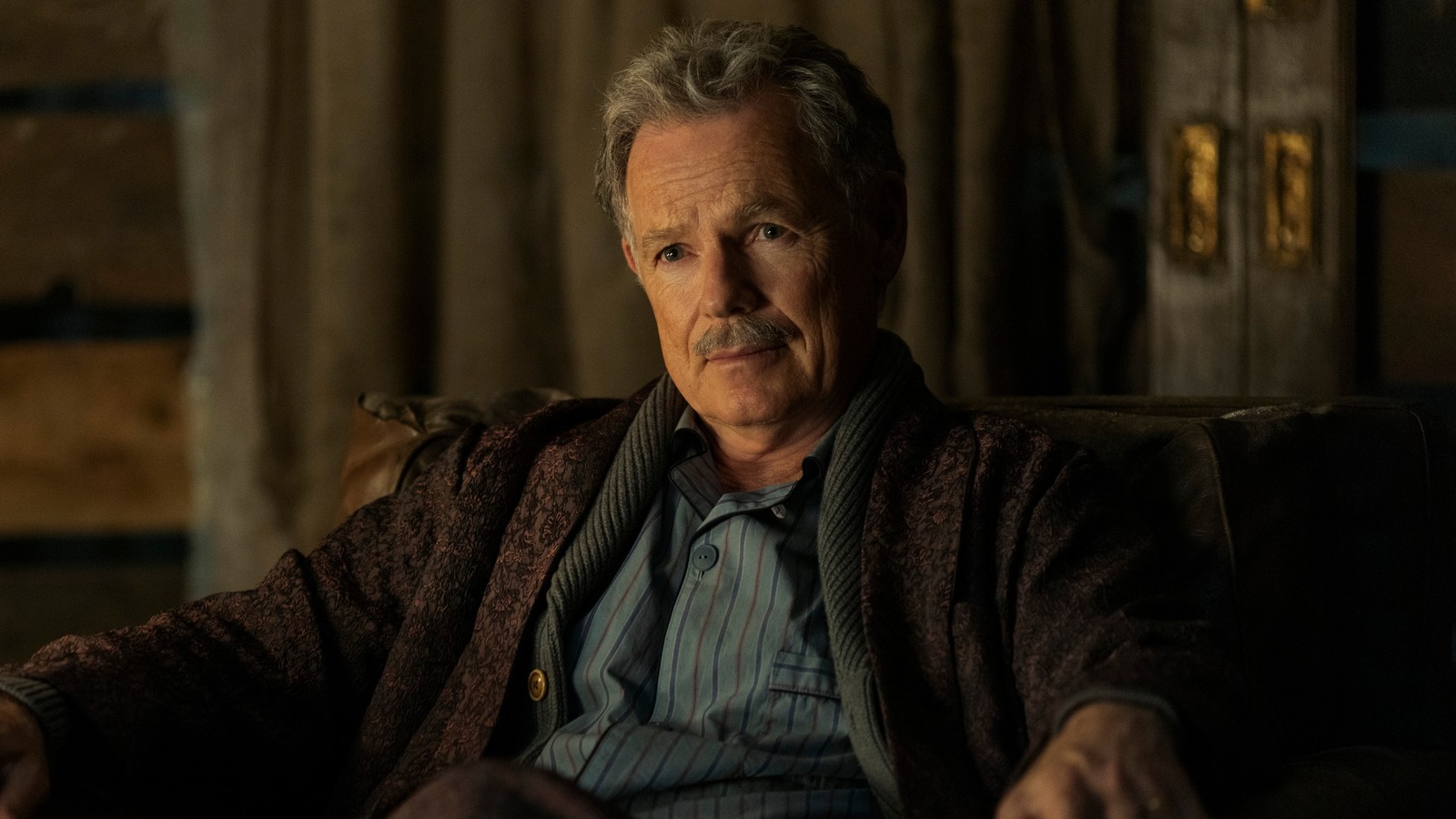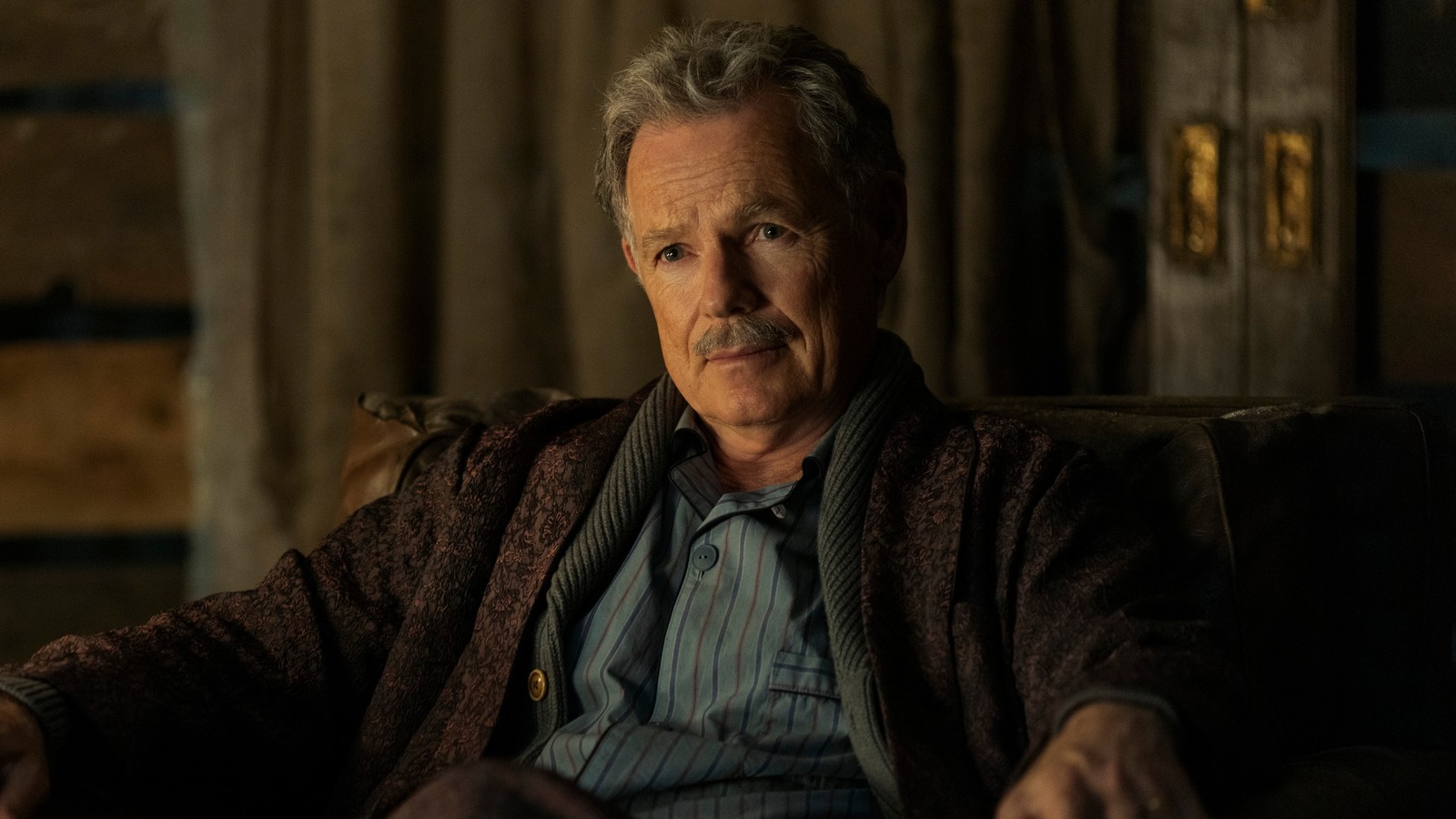 As with his previous literary remixes, particularly "The Haunting of Hill House" and its follow-up "The Haunting of Bly Manor," "The Fall of the House of Usher" is packed with references to Edgar Allan Poe tales great and small, not to mention the author's many poems. Character names, plots, and even direct quotes make their way into every fiber of the series, setting the tone for what's to come — and thankfully, it's a tone that sets the show apart. Like Poe's own grandiose stories of dark adventure and macabre death, "House of Usher" is operatic, darkly comic, and rich with bombast. Focusing on an extremely wealthy family, many members of which are not the best people you're likely to find, gives Mike Flanagan and his team of writers license to get nastier, funnier, and more impish than his previous series were, and the whole crew leaps at the chance.
As the Usher family legacy starts to crumble, the show dives headlong into picking them apart with a kind of devilish glee, throwing in "Succession"-style monologues laced with profanity while the horror elements creep up behind each and every character, setting up some of the most elaborate and lavish death scenes of Flanagan's career. You know that many of these people are going to die, because the show tells you, but even with that awareness, you can't be prepared for exactly how Flanagan brings the hammer down, and that makes the series a delight for horror fans.
It's also, quite plainly, a delight for the cast. Everyone involved — from Bruce Greenwood with his brooding smolder, to Kate Siegel with her bat-out-of-hell energy, to Flanagan favorite Rahul Kohli as a drug-addled gamer — is giving it everything they've got, taking big, juicy bites out of this garish apple with each scene. The real star, though, is Carla Gugino as Verna, a mysterious figure who emerges as a key player in the story due to what she knows about the Usher family. Her presence as yet another Flanagan favorite is welcome, but even with their long history, Gugino's never been quite this hypnotic in a Flanagan production, and her performance is a joy to see.
These elements combine to give us something almost entirely unlike the other, more emotionally driven work in the Flanagan Netflix catalog, and that's something to be savored for fans who've grown used to the particular rhythm of this storyteller in long form. It doesn't always work as well as series like "Hill House" or "Midnight Mass" — even Flanagan can't always conquer the delicate tonal balance of this story — but there's an ambition within "House of Usher" that's both admirable and infectious. This is Flanagan and his entire team just going for it, and it's insanely fun to watch. "The Fall of the House of Usher" is proof that Flanagan still has plenty to say in the horror space, and it's a wonderful sendoff for his Netflix era. Don't miss it this Halloween season.
"The Fall of the House of Usher" premieres October 12 on Netflix.