The Fall Of The House Of Usher & Blue Bloods Have One Weird Thing In Common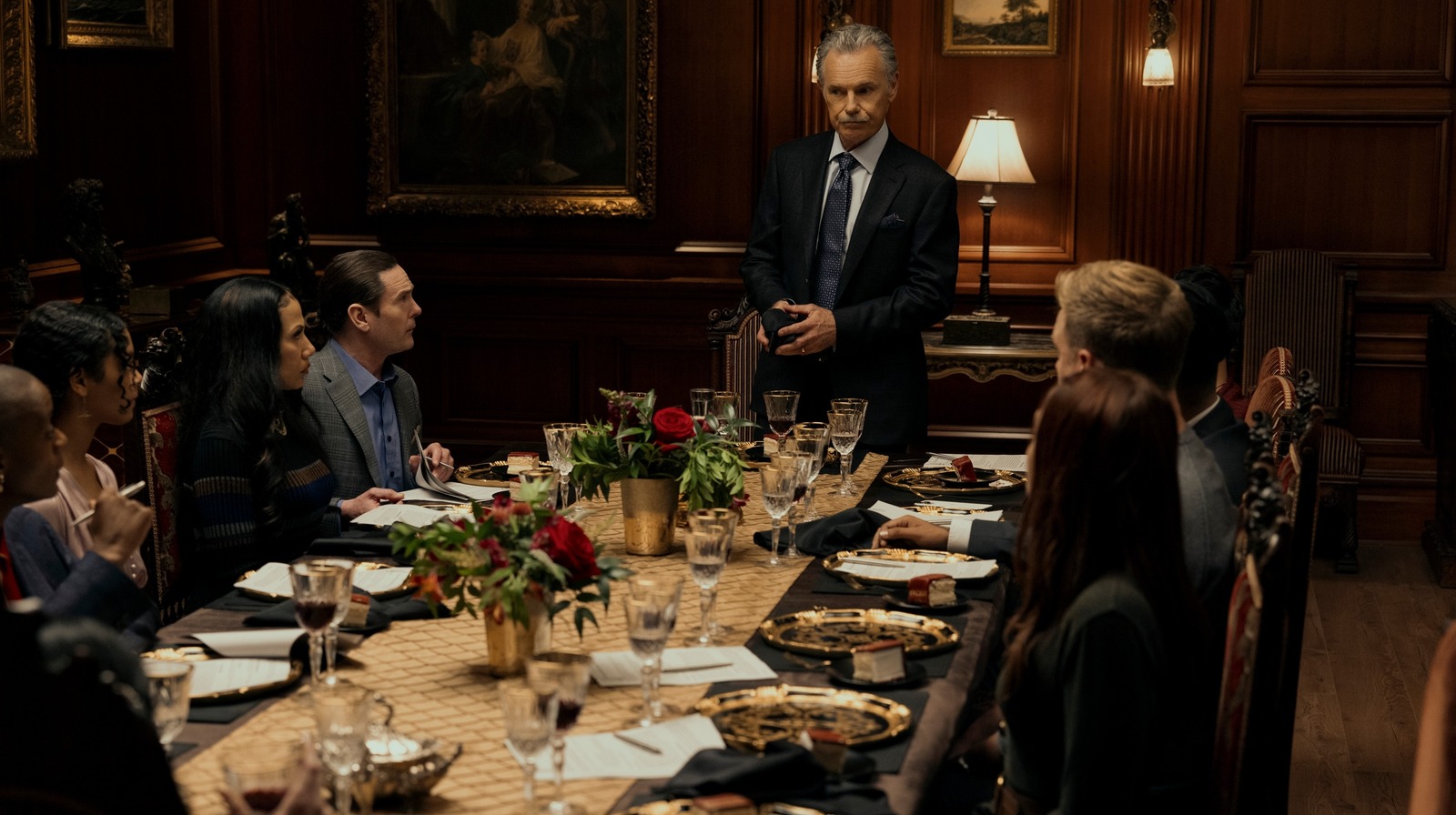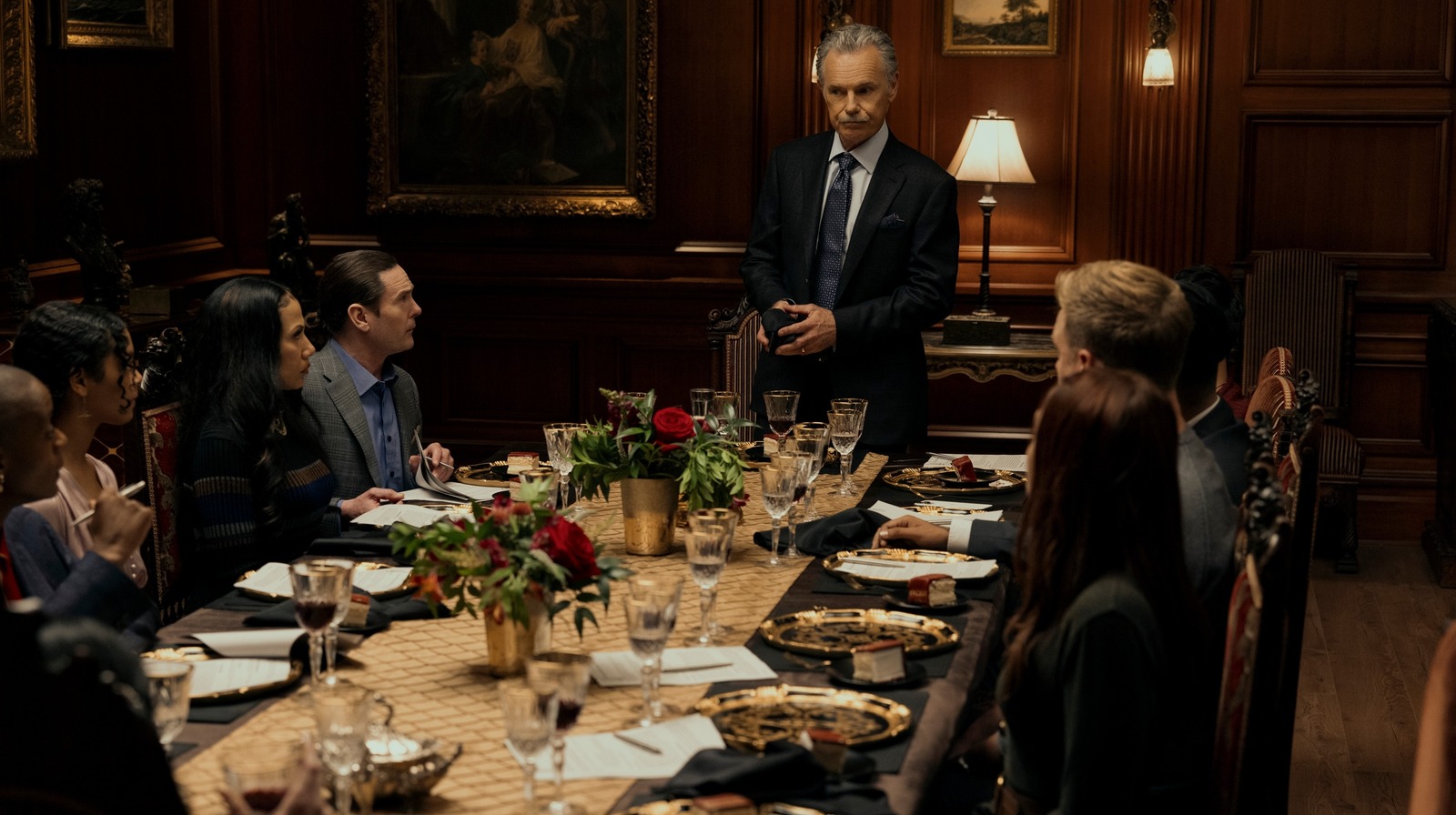 While this is the only time we see the Ushers eat together in the entire series — the family having long replaced happy meals around a small kitchen table with gourmet food eaten alone  — it's possible that the show's writers were thinking of The Last Supper and perhaps Leonardo's painting of it, which features Jesus Christ addressing his disciples regarding the oncoming ending of his life. It's an image eerily echoed by Roderick's final trip to the Fortunato boardroom, where he's confronted by the silent, mutilated ghosts of his children before confessing the truth about his crimes and accepting his death.
It turns out the reason for the Reagan family's weekly dinners stems from a different sort of inspiration. Late "Blue Bloods" series creator Leonard Goldberg explained to TV Guide in 2019 that he took inspiration from "Freedom from Want," Norman Rockwell's famous painting that depicts a family happily eating a festive dinner together, for the Reagan family's dinner scenes. "That painting was our family," Goldberg explained. "There would be a police story — to keep CBS viewers happy — but it really would be a character piece." It was Goldberg's goal to combine the mom, pop, and apple pie feeling of Rockwell with the grit of the procedural, a mental image that definitely fits the Regan clan to a tee.
Whether it's a last supper or one of many, those collective dinners still provide quite the unusual connection that ties together two very different families.