The Ending Of Killers Of The Flower Moon Explained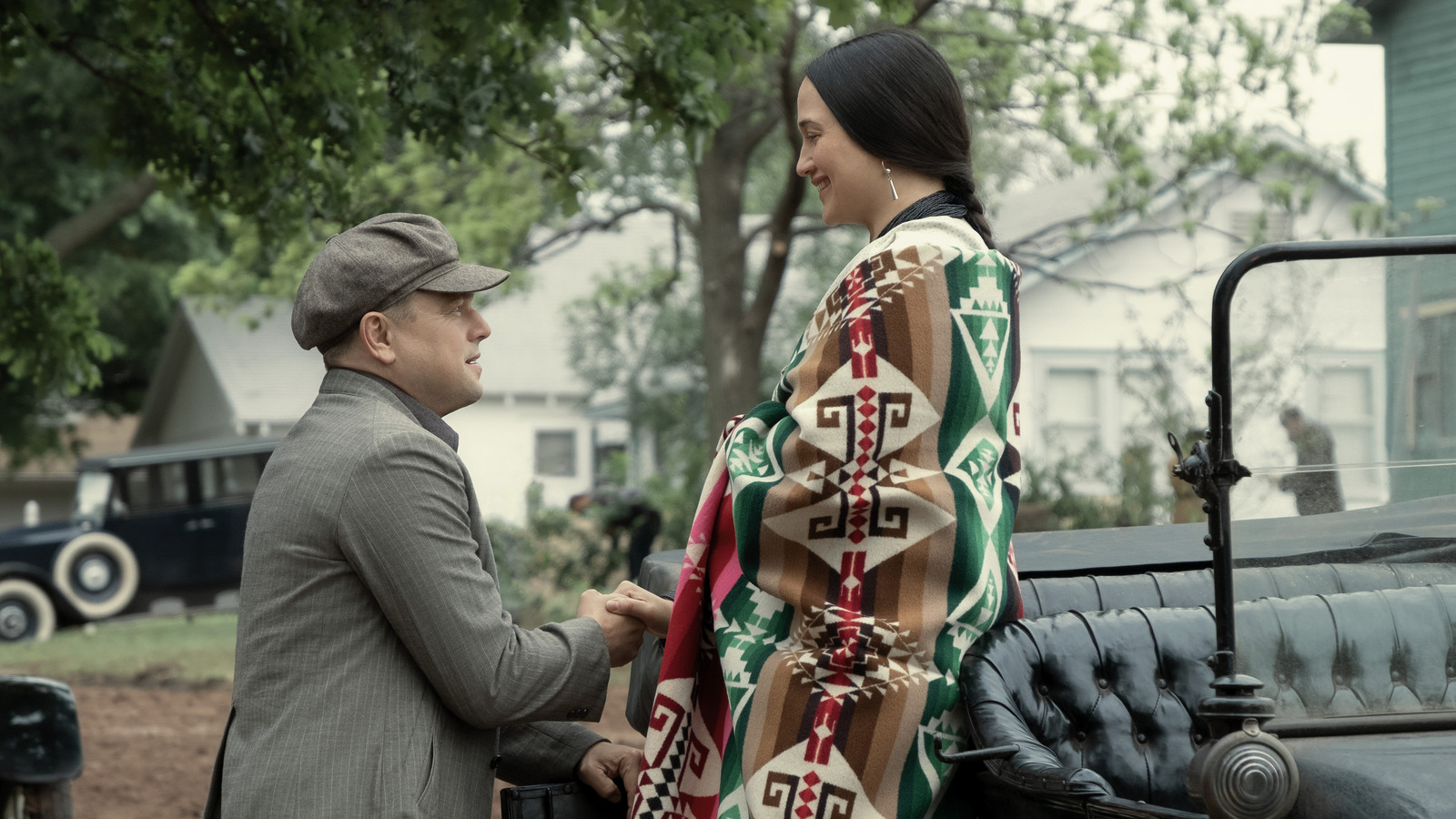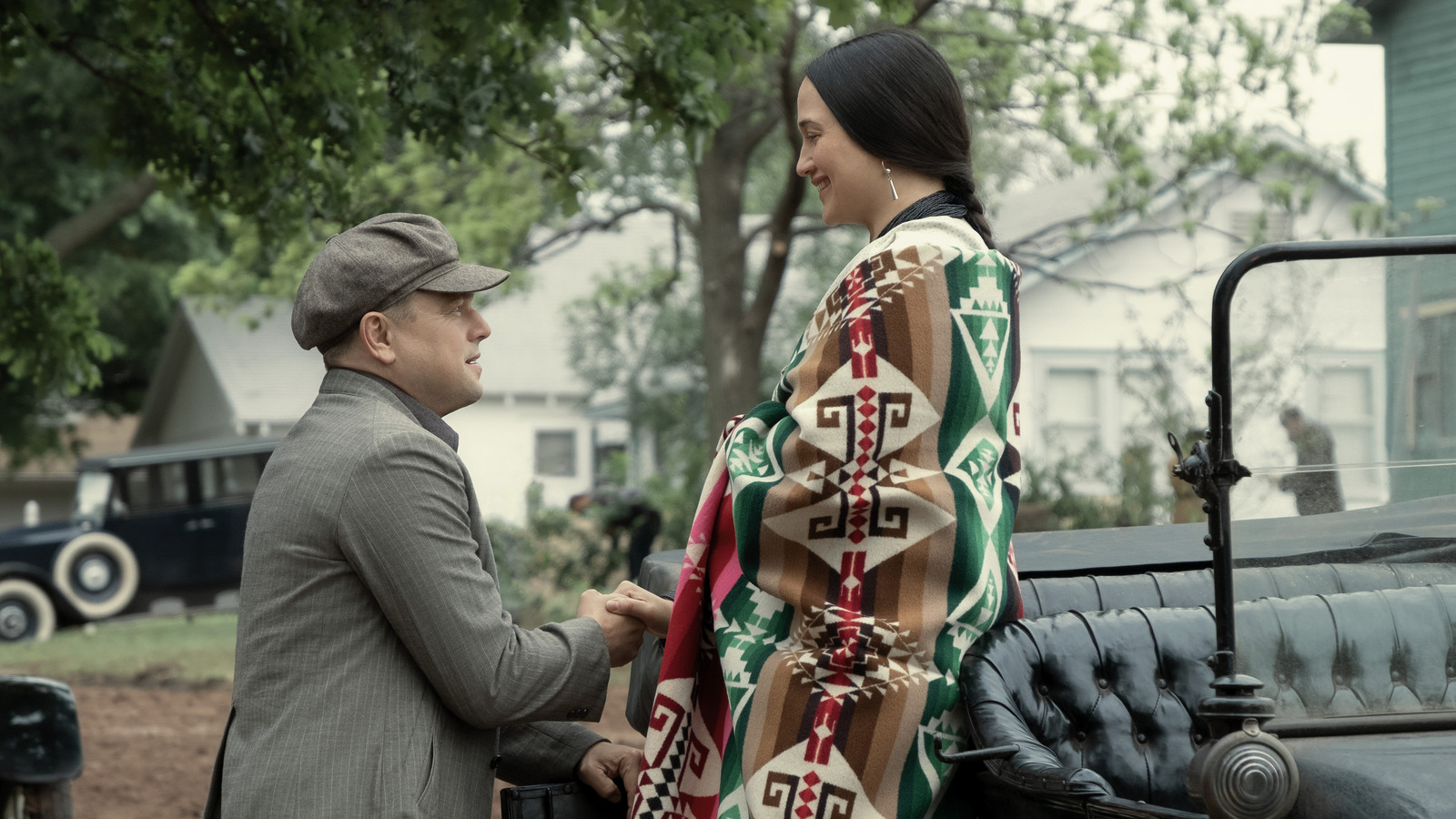 "Killers of the Flower Moon" opens with the Osage people in Oklahoma striking oil. By the 1920s, this discovery had turned them into the wealthiest group of people in the world — except that racist laws render them "incompetent" and require white "guardians" to handle their wealth. Many Osage are being murdered, and the police are doing nothing to solve the cases.
William King Hale (Robert De Niro) is one white man using this situation for his own benefit, and ropes his war veteran nephew Ernest Burkhart (Leonardo DiCaprio) into an elaborate criminal scheme: Marry into an Osage family, then kill the members off one by one until the oil money is all theirs. Ernest actually falls in love with his new wife Mollie (Lilly Gladstone), but still partakes in the violence against her family due to a combination of greed and his uncle's manipulations.
Mollie is diabetic, and gets prescribed the new, rare, and extremely expensive drug insulin. Distrusting the doctors, she has her husband perform the shots for her. Unbeknownst to her, Ernest is following the doctors' orders to mix the insulin with a poison to "slow her down," gradually sickening her. Afraid she's going to die, Mollie uses what little strength she has left to travel to Washington D.C. to plead to President Calvin Coolidge for an investigation into the unsolved murders. It works: Agents from the Bureau of Investigation (BOI), led by Tom White (Jesse Plemons), come in and arrest Ernest. Hale casually turns himself in, confident he'll be ruled innocent.