Sex Education Season 4 release date, recap and predictions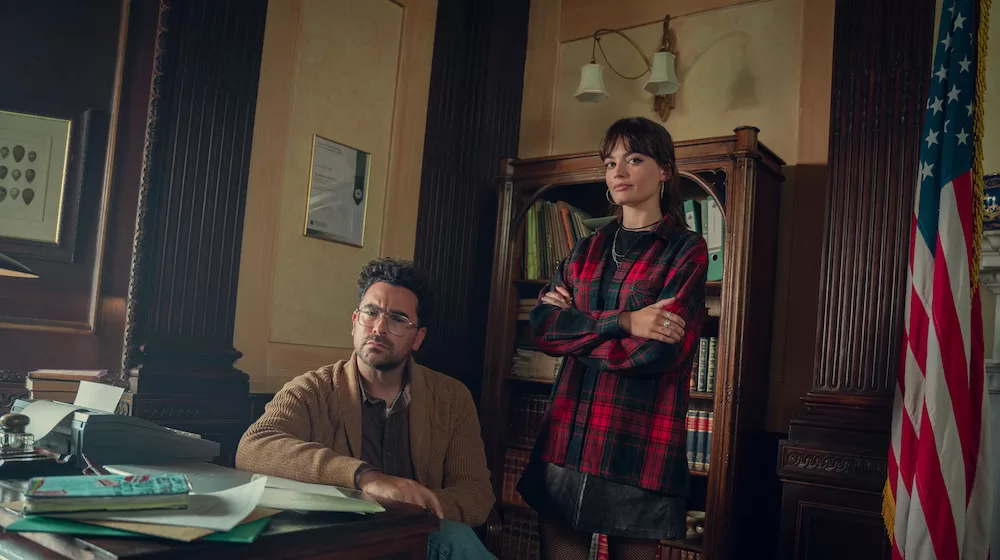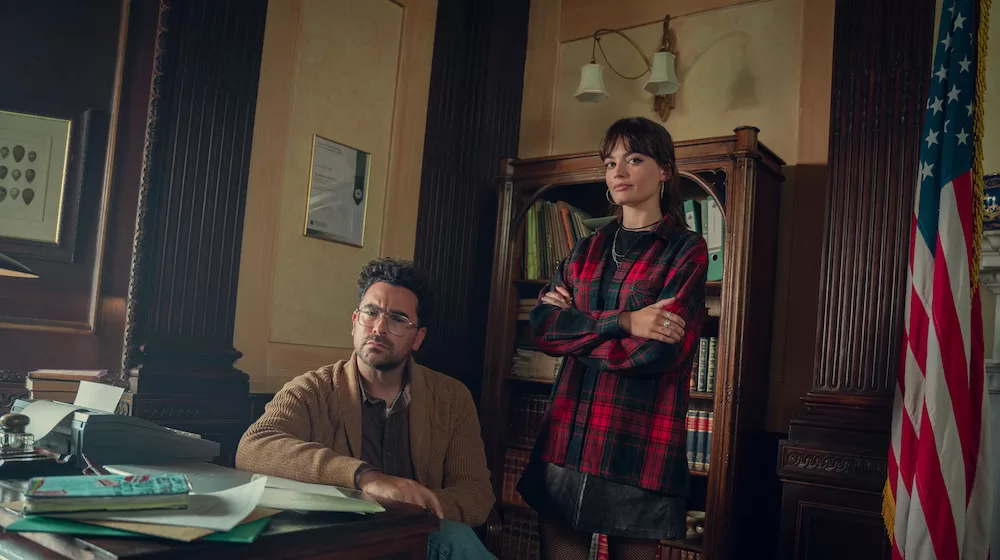 With a little teaser out of nowhere, we now have the Sex Education release date to look forward to. It's confirmed to arrive on Netflix in September 2023 and you can read more about the 4th and final season with the details below covering everything from the release date to the plot and cast.
We'll also throw in a few prediction for good measure, but you might want to take those with a pinch of salt. Everything else, including the release date, will be bang on the money, though, but you can let us know your own predictions for Sex Education Season 4 over on Twitter.
Advertisement
There are some big new names in the cast and with Ncuti Gatwa's casting as the next Doctor Who, as well as one of the various Kens in the Barbie movie, the star power is bigger than ever. He follows in the footsteps of Emma Mackey (Death on the Nile), who also stars in the Barbie movie as one of the various Barbies.
Don't forget to follow us on Twitter to see more news and updates on upcoming animated films, and you can find the official Netflix Twitter page at https://twitter.com/netflix.
Sex Education Season 4 release date
The teaser trailer further down the page has confirmed that the Sex Education Season 4 release date will be September 21st, 2023. As with all of the previous seasons of Sex Education, and Netflix shows in general, all of the episodes will be available to stream on the same date.
It follows up on the last season of the show, which arrived on Netflix on September 17th, 2021, so just a 2 year gap. It's the longest break we've had between seasons with the release date for Season 1 in 2019 and Season 2 in 2020.
Advertisement
As mentioned above, Season 4 will be the last outing for the Sex Education cast and crew, so it's going to be sad to see them go. Hopefully, they can wrap everything up in a perfect bow, but the series isn't exactly know if it's happy endings as of yet, but you never know.
The big new addition to the cast in Season 4
The main cast will return for Sex Education Season 4, but there's at least one new face you might recognize joining Asa Butterfield, Ncuti Gatwa, Gillian Anderson and Emma Mackay. Dan Levy will star as Mr Molloy, one of the main teachers in the US study program that Maeve will be starting in the 4th season.
RELATED:
Who plays Mr Molloy in Sex Education Season 4
You can read more about the role and star with the link above, but if you don't know the name, he's well known for his role in Schitt's Creek. If you haven't seen the Canadian comedy show yet, you should definitely check it out with six seasons to watch on Netflix.
Sex Education recap
With a two year gap for Sex Education Season 4, it's easy to forget some of the action, but you can check out the main recap points below to fill in any gaps you might have:
Maeve and Otis finally got together, despite the duplicitous efforts of Isaac to lie to Maeve about Otis.
However, just when they got together, Maeve accepted a place on the US study program, so they'll have to deal with a long distance relationship for Season 4.
Advertisement
Otis will be more of an official sex councilor this time around, which should keep him busy while Maeve is off doing her own thing in the States.
Isaac admitted his lie and was sort of pardoned with forgiveness at the end of Sex Education Season 3 and it looks like he'll be back in Season 4. You can see him in the teaser trailer below.
Jean has given birth to her baby and has the whole Jacob/who's the dad thing to content with to close out the show.
Adam and Eric are no longer a thing after the split up in the final episode of Season 3, Jackson is still looking for X Right as things didn't work out with him and Cal, but Lily and Ola are back together.
Adam told his mum that he's gay and from the look of the teaser trailer below it looks like he's going to have a bit more time with his dad in Season 4.
Mr and Mrs Groff are still separated, despite the former headmaster of Moordale asking his ex wife to dinner last time around.
The school got taken over, so it looks like Moordale will be replaced with a college setting for Otis, Eric and the rest of the characters.
RELATED:
What will happen in Stranger Things Season 5?
Advertisement
Predictions
We're hoping for a happy ending for everyone in Sex Education Season 4, so below are our glass-is-half-full predictions to warm the cockles of your Y fronts:
Maeve and Otis survive the ups and downs of life apart and after some kind of climactic event, close out Season 4 with a good old fashioned tongue wrestle.
Jackson looks like he might get lucky to close out his stint on Sex education.
Eric will probably be going solo for the foreseeable future and it looks like it might be a similar story for Aimee and her big purple rubber pal.
One of our punt predictions is that Adam and Rahim get together.
Lily and Ola continue with their happy endings.
Mr and Mrs Groff stay separated, but find a way to make things work. Maybe with a little new romance for Mr Groff.
Adam tells his dad that he's gay and work things out.
Jacob isn't the dad, and Jean isn't sure who is, but he steps up anyway and decides he loves her no matter what.
We'll update our predictions when the Sex Education Season 4 release date rolls around with which ones we got right and which ones we were well wide of the mark on.
You can check out our television news section to see other big releases that are on the way this year, or visit the Netflix website to see more on the show at https://www.netflix.com.