Secret Invasion explained | Tuppence Magazine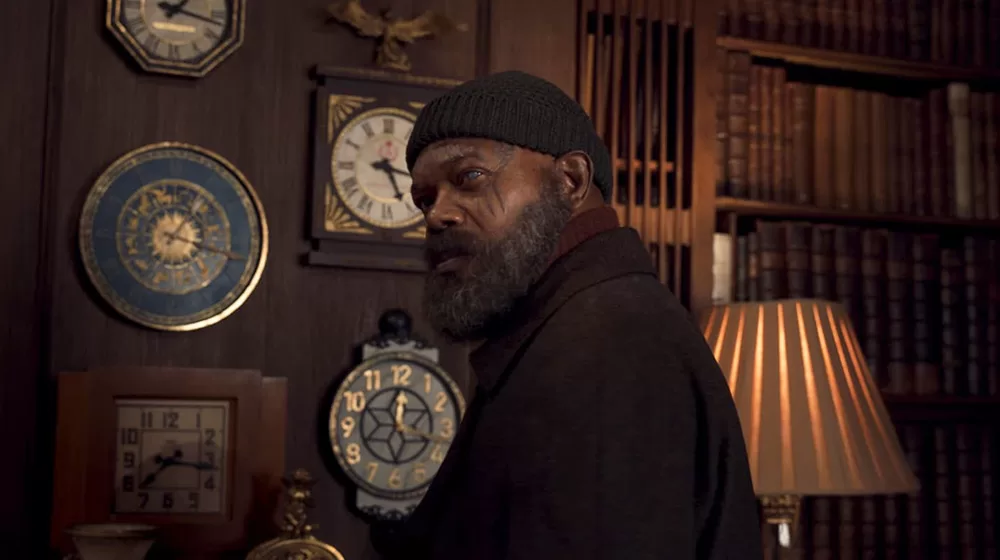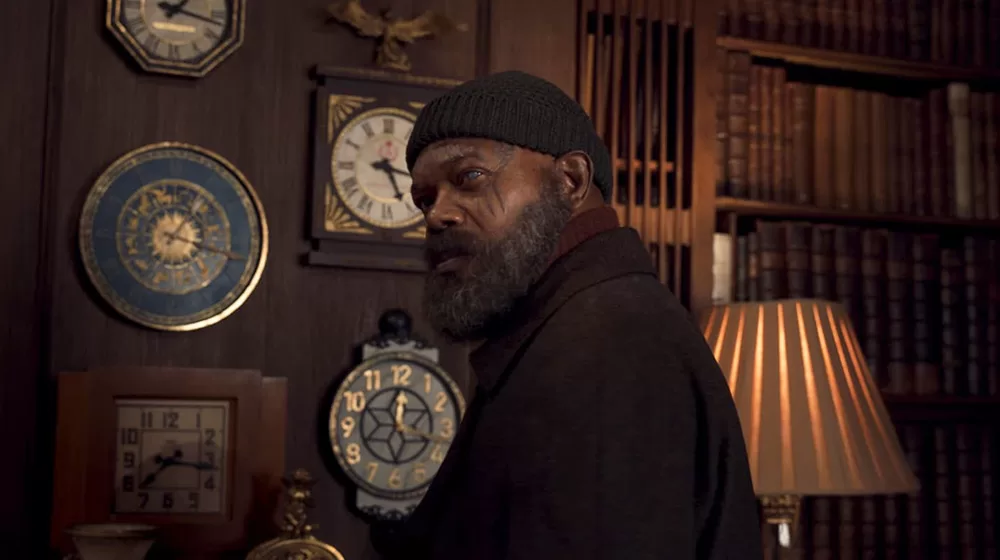 If you've just watched Episode 1 of Marvel Studios' new Disney Plus show then you might need our Secret Invasion explained rundown below. We'll cover everything that went down, and include things you might have missed to give you a good idea about what actually happened.
This should put you in a better position to get the rest of Secret Invasion, which is shaping up to be a rabbit warren of a mystery. Episode 1 had a lot of twists and turns, so it's easy to get lost in the thick of it all, especially who is who and what actually went down during each of the key scenes.
Advertisement
It was a pretty strong start to the series, but it wasn't perfect, and you can read our take on the blips on the road in our errors explained section at the bottom of the page. In all fairness, there aren't that many of them, but they're worth a mention and you can drop us a comment over on Twitter if you've got any to add.
Don't forget to follow us on Twitter to see more news and updates on upcoming Disney Plus TV series. You can also see more on the show with the official Marvel Studios Twitter page at https://twitter.com/MarvelStudios.
Secret Invasion back story explained
So we're going to keep this brief, because you're probably most interested in our Secret Invasion explained guide to the actual episodes, but it's important to start off on a good level. Essentially, Nick met the shape-shifting Skrulls during the events of Captain America, promised them he's find them a new planet and then, well, didn't.
Before he could get into his stride on the whole galactic search for a home, Thanos showed up and blipped him out of existence. When he came back five years later, he had a bit of a crisis of confidence and isolated himself on a space station to build out S.A.B.E.R, an intergalactic space force designed to protect earth from extraterrestrial threats.
Advertisement
He left Talos (Ben Mendelsohn) on Earth with his wife Soren to look after things, but since then, Talos has been kicked off the Skrull council and his wife has been killed by the rebels that have replaced him. His daughter, G'aia (Emilia Clarke), has joined the rebels, but didn't know about her mum being killed until Talos told her in Episode 1 of Secret Invasion.
The Skrull council is now led by Gravik (Kingsley Ben-Adir), who is pretty miffed at not getting the new home they were promised, so he's set about a plan to take over the earth. That would make it their new home and the general gist of the plan is to pit major powers against each-other and come out top in the chaos.
Secret Invasion Episode 1 explained
Secret Invasion picks up in Episode 1 with former CIA agent Everett Ross (Martin Freeman) as he appears to track down a lead to a potential threat in Moscow. This leads him to Agent Prescod (Richard Dormer) who tells him he has evidence about a Skrull plan to take over the planet.
As they discuss the situation, Prescod managed to work out that Ross isn't the real Ross, but a Skrull rebel in disguise. He attacks him, but is killed by him in the process and Skrull Ross gets away with the evidence, calling Maria Hill (Cobie Smulders) to get an extraction.
Advertisement
We're assuming the two of them were working together and Hill had no idea about Ross being a Skrull in disguise. Otherwise it would make no sense for her to be in Moscow at the same time, or for Ross to have such a fast communications link with her, or for her to be surprised when she finds out he's a Skrull.
However, she arrives to see him fall from a roof and it turns out that it was Talos chasing him. When Skrull Ross dies he reverts to his previous form and then the two of them set in place the plan to bring Nick Fury back from his S.A.B.E.R space base.
They bring him up-to-speed and then there's a quick scene with James Rhodes (Don Cheadle) as he tells the president about Fury being back on Earth. Nick then goes for a walk and encounters a series of locals, who we'll come back to a little later.
He gets picked up by MI6 agent Sonya Falsworth (Olivia Coleman) and plants a camera bug on an owl statue in her office. She tells him he's washed up and he tells her that he got caught on purpose, which appears to be the case with the camera bug drop.
Advertisement
They also have a little history, with references to Nick blowing up her flat/apartment/the city of London, but this is the debut for Sonya Falsworth, so it's just setup dialogue. She hasn't been in any previous Marvel Studios production, but we're clearly left knowing that the two have crossed paths before.
Fury walks home and we then cut to the Skrull base to be introduced properly to G'aia, the growing rebel forces and its leaders, Gravik and his second in command, Pagon. The most interesting thing about this section is the part where they show the real humans that the Skrulls use to shape-shift into being put into a device to extract their memories. It's possible that Everett Ross is still alive in a similar device, so we might see more of Martin Freeman later in Secret Invasion.
Fury, Talos and Maria get details about a dirty bomb attack thanks to the camera bug he left in Sonya's office and they head off to pick up the man she names. She also hints at a plan to follow the Skrulls and track them to their hideout, so we might see this come to fruition in the next episode.
Advertisement
G'aia is put in place to collect the bombs from the contact and she picks them up before Nick and Talos arrive. It turns out the contact is another Skrull, but Talos eventually catches up with his daughter, telling her that her mother was killed by the very rebels she works for.
She gets away, but the scene that follows shows that she's pretty cut up about the death of her mother. Things then transition to a pub scene with another odd moment for Fury with a local, who says that he can stare at himself as much as he wants, but he'll never be the man he once was. Again, we'll come back to this a little later, but there's clearly more to it than just a random bar comment from a vodka-loving patron.
We also find out that Maria Hill wasn't that keen on Fury's return and only sent the message to him because Talos asked her to. There's also a reference to the old Fury being three steps ahead, which we think might be relevant to how the story pans out. Nick does a lot of slight of hand to appear to be washed up, but we think he might know more than he's letting on and have a stronger plan than we see at the end of Episode 1 of Secret Invasion. Essentially, he's still three steps ahead, but he wants the rebels to think that he's two behind and far from the man he used to be.
That being said, his disappearance from the Blip still weighs heavy on his mind, which we see with the memory scene that follows and here are other references that imply a sense of self doubt. It goes back to the comment from Sonya that no matter how hard he fights for what's right, there's always someone stronger to undermine you. We're expecting this to be a theme for his character development throughout the rest of Secret Invasion and maybe even to carry on over into The Marvels.
Advertisement
G'aia delivers the dirty bombs to Pagon back at their base, but doesn't tell him that she saw her father, which hints at mixed allegiances. She then meets with her dad to tell him the plan for the dirty bombs the next day. She's painted the bags with infrared paint, so that they can identify them and intercept.
However, this turns out to be a decoy to draw them out and put them off the scent of the real bombs, which explode in a busy square in Moscow. Before this happens, Nick sees all of the locals he'd seen on the walk and the man at the bar as the same person shape-shifting through the crowd.
This turns out to be Gravik, so he has clearly been following Fury since the beginning. He then turns into his main human form before, while Maria and Talos discover that the bags are decoys. Gravik detonates the real bombs and then in the chaos transforms into the image of Nick and goes on to shoot Maria in the stomach, killing her quickly, so we can only assume it caught the aorta, which runs down the center of the body.
Nick and Talos are forced to leave her before the authorities arrive. It would be great if she's somehow patched up and brought back later on, but as things stand it looks like this was the end for Maria Hill's Marvel odyssey.
Advertisement
Finally, the fact that the bags were decoys is a pretty big hint that Gravik knew that G'aia would pass on the details to her father. It's possible that she's in on it, so we'll keep an eye out for this throughout the rest of Secret Invasion, but the most likely explanation is that they didn't tell her the real plan.
Secret Invasion errors explained
Errors might be a strong word, but there are a few things that happen in Secret Invasion that don't follow the character or the situation. They're easy to miss, or overlook, but we're certain that if they weren't there that the Disney TV series would be all the better.
The first of these is towards the end of Episode 1 when Maria Hill is trying to get through the crowd in Moscow. She's a well trained former S.H.I.E.L.D agent and she's clearly working in Russia on the job with Skrull Ross, so it makes no sense for her to say, "excuse me" in English to the crowd of Muscovites, instead of "proshu proshcheniya" or something similar in Russian.
It just made Secret Invasion look like a TV series instead of a believable situation. Obviously, it's a show about an alien shape shifting race trying to take over the world, but there are plenty of other times Russian is used in the Disney Plus show, so it makes no sense for that not to be the case here.
Next up we have the end scene with Gravik and Nick Fury, who pulls his gun before the Skrull rebel leader takes out the detonator. He does this slowly, so there's more than enough time for Nick to get off a shot, but he doesn't fire at all and Gravik is free to take his time to press the trigger. If Nick was tackled by another Skrull at the last moment, giving Gravik time to press the detonator, it would have been far more believable.
You can also check out our television news section to keep tabs on the latest upcoming MCU series, or visit the Marvel website at www.marvel.com.
More Secret Invasion and Marvel news and features: