Pokémon Horizons UK release date latest for the new Netflix show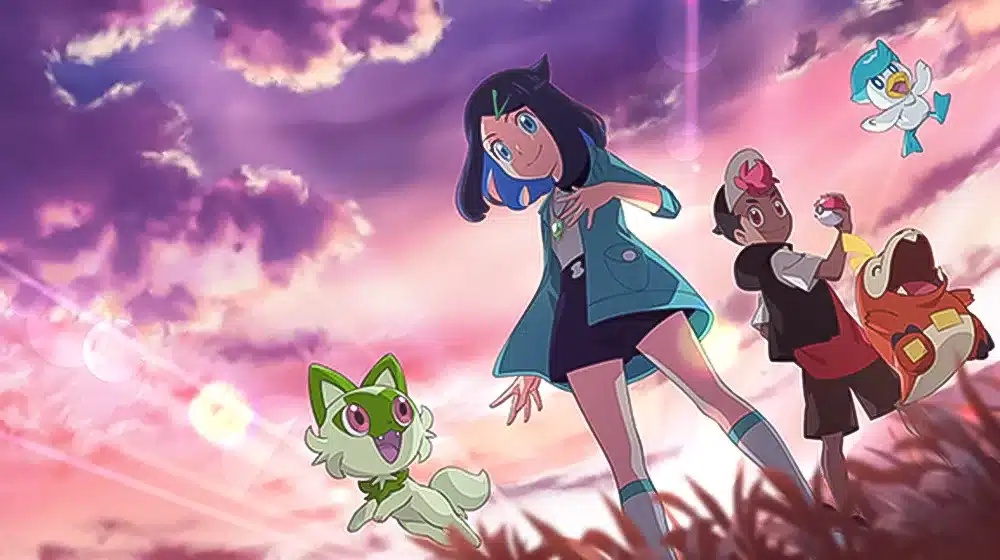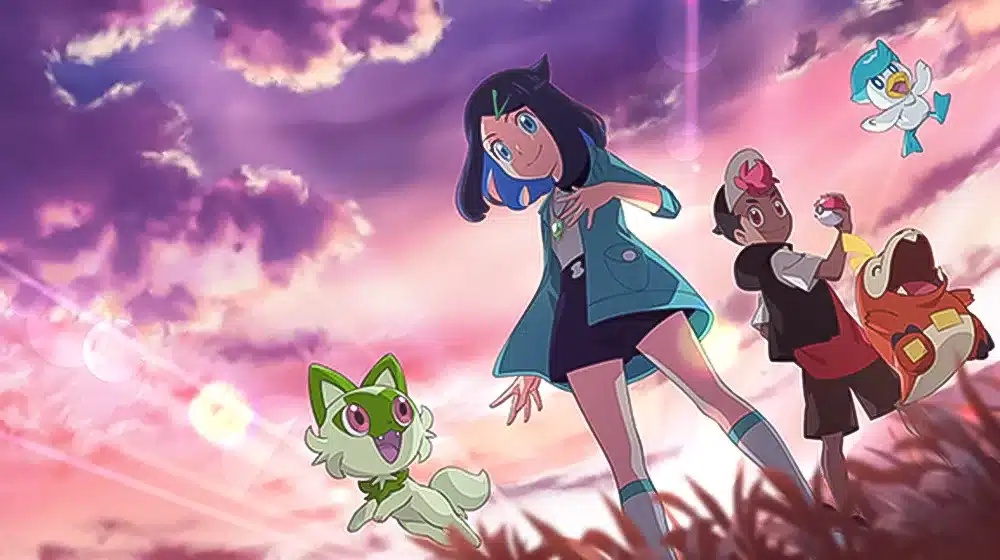 While we're still finishing off Ash Ketchum's adventure in the west, we've also got the prospect of the new show, Pokémon Horizons, so here's the latest on the UK release date. It's been a huge journey for the Pokémon trainer, Pikachu and his team, but he's about to hand over the reigns to a new challenger.
Pokémon Horizons came out in Japan in April 2023, following the culmination of Ash's saga a month earlier on Tokyo TV. However, things are always a little earlier in Japan when it comes to Pokémon than in the UK or the US.
Advertisement
There are a lot of hints that an official announcement for the new show's arrival on Netflix is on the cards, so we'll take you through everything that we know about when it might be available to watch in the UK. We'll also talk you through the alternative options to watch Pokémon Horizons if you don't have Netflix.
Don't forget to follow us on Twitter to see more on the latest video games releases, and you can see more on the game with the official Twitter page at https://twitter.com/Pokemon.
What is Pokémon Horizons?
The next series of the Pokémon animated TV series will be the biggest change in the show ever. Horizons will be the start of an adventure with a brand new set of characters and should go on to become the benchmark for the series for years to come.
Advertisement
It's linked to Pokémon Scarlet and Violet and centers on Liko, a girl from the Paldea region. While Ash had Pikachu has is main Pokémon buddy, Liko has Sprigatito, one of the starters in the game, which looks like a cat.
As in the previous series, where Goh was Ash's bestie, Liko goes on to befriend Roy, a boy from the Kanto region. They'll also have Professor Friede to guide them in their adventures, along with his partner Pokémon, Captain Pikachu.
RELATED:
What will be the next Pokémon game?
When should we see Pokémon Horizons on Netflix in the UK?
Advertisement
As mentioned above, there are still a number of episodes of Pokémon Journeys, so we're definitely not going to get the new series on Netflix until after then. The last batch is called To Be A Pokémon Master and it's set to be available to stream on Netflix from September 8th, 2023.
This kind of means that Pokémon Horizons won't arrive until we've had a little time to digest that. The last batch of episodes came to Netflix in June 2023, so it's going to be a three month gap between the releases, which could be the same again for the new series.
The final episode of Ash Ketchum's adventure aired in Japan in March 2023 before the new series began in April 2023, so it only had a gap of a month. However, the shows airs weekly in Japan on Tokyo TV, compared to the batch process on Netflix, so we're not expecting it to be that short for Pokémon Horizons.
Instead, you're probably looking at a minimum of three months to wait to watch it on Netflix in the UK, which would give us the first episodes of Horizons some time December. This would tie in well with seasonal telly watching here in the UK, so it makes a lot of sense.
However, this is far from written in stone and it could well be that we don't get to see it in the UK until 2024 with Easter being a possible contender. The other thing to consider is that there is not official announcement to tie the show to Netflix, so it's possible that there might be a bidding war going on in the background.
RELATED:
Pokémon Scarlet or Violet? Which one is better? Here's our guide
The most significant update relating to this is that we had the four episode Pokémon Legends Arceus mini-series, which went to Amazon Prime Video. This means that it's at least possible that there could be a change of guard for the UK rights.
Advertisement
We'll have to wait for things to be confirmed by the Pokémon Company before we can say for sure which way it's going to fall. If there is a bidding war and it drags on then that might delay the release date in the UK and push thing into 2024.
The problem with this is that there's a certain cadence to the release of the show in Japan and that appears to be the case with Pokémon Horizons. What this means is that we normally get a new series every year or so. If there's too big a delay between Journeys and Horizons in the UK then it will start to fall out of rhythm with Japan.
When you look at all this together, it seems to point towards the December 2023 release date at the very latest. We'll obviously keep you posted on the latest about the show right here, but it's worth bearing in mind the fact that we'll be getting a Pokémon Nintendo on August 8th.
RELATED:
How to get more candy in Pokémon Go
We're expecting this to be most focused on the Pokémon Scarlet and Violet DLC, with a release date for both parts, but it's possible we might get something on when Horizons will be coming out in the UK. It might not take place in the presentation itself, but it could coincide with it, so you might want to check back then.
How else will you be able to watch Pokémon Horizons in the UK?
Advertisement
In addition to Netflix (or whichever streaming partner manages to secure the rights to the new show), Pokémon Horizons should also be available to buy. For example, a lot of Pokémon Journeys The Series is available to buy already, so 2024 is probably a good estimate for the next series too.
Amazon Prime Video is currently stocking the episodes for the last series, so that should be the case again. iTunes is another option, but it's worth bearing in mind that you'll need to pay to buy the series, which can be pretty expensive when you add up all of the episodes.
For example, there are four seasons of Pokémon Journeys on Amazon Prime Video with 12 episodes each. You can either buy these in the UK in batches of 12 for £21.99 or buy them episode by episode for £2.49, so that's either £87.96 if you get all of the seasons or £119.52 if you get them episode by episode.
RELATED:
What will be the next Animal Crossing game after New Horizons?
Pokémon Horizons trailer
If you want to see the new show in action, you can watch the Pokémon Horizons trailer to see the new characters. Sadly, it's only available in Japanese language, but you can read the subtitles. Hopefully, the English version will be available soon, so we'll switch it up once it's out.
We'll update you with more details on the new Netflix series, Pokémon Horizons release date for the UK as they're confirmed. You can also check out our TV news section to keep tabs on other releases. Visit the Pokémon website at www.pokemon.com/ for more details.