Margot Robbie's best movies | Tuppence Magazine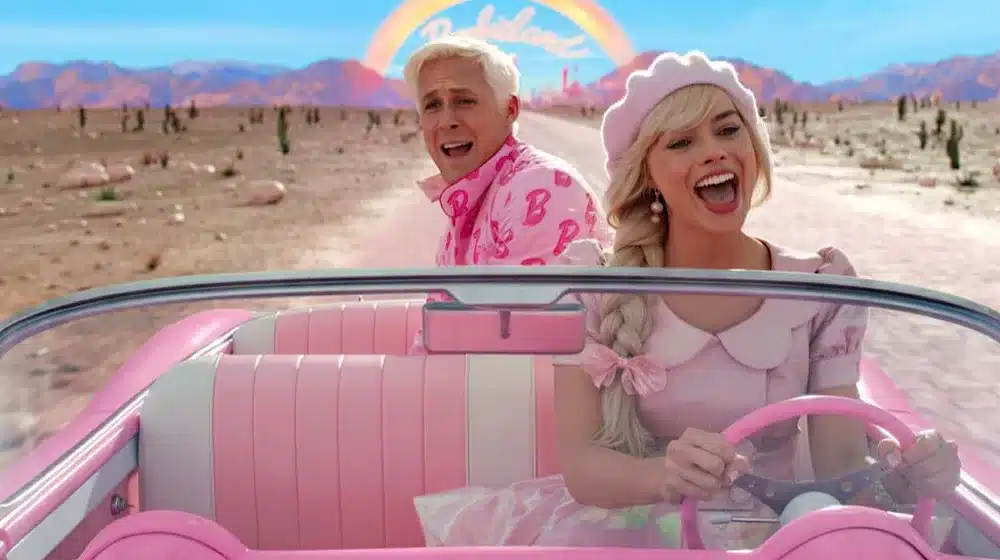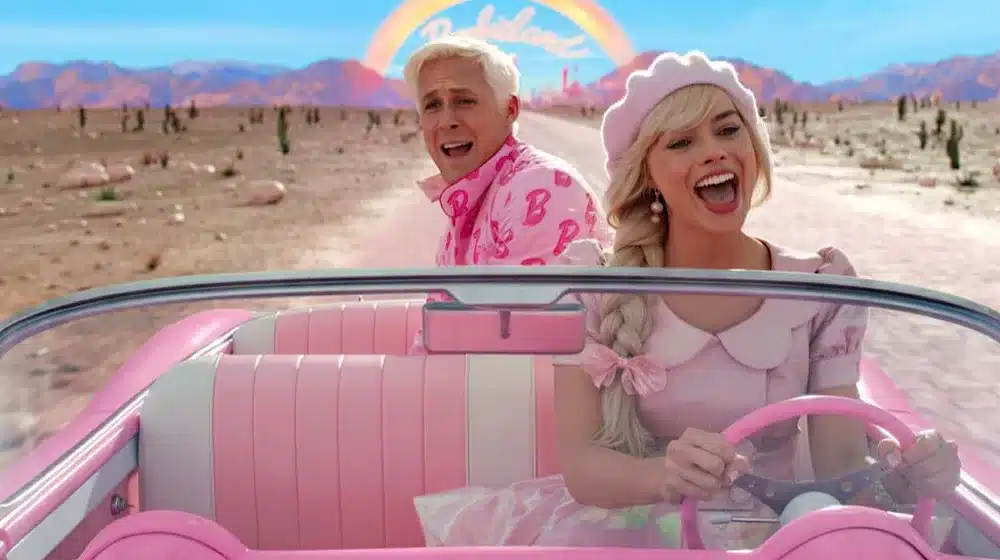 The recent success of Barbie has definitely cemented Margot Robbie as one of the most iconic actors of our time. Born in 1990 in Australia, she originally got her start in her debut film Vigilante (2008) and was a series regular in Australian soap opera, Neighbours between 2008 and 2011. In 2022 she was named the highest paid actress in Hollywood.
Margot Robbie has starred in some of the biggest movies to date, so even if you aren't an avid visitor to the cinema, then you must have seen some. But, do not hesitate to watch some of her lesser-known films. She is an acting powerhouse and always delivers an excellent performance that's worth watching.
Advertisement
Don't forget to follow us on Twitter by the way. You can see more news and updates on upcoming film releases.
Margot Robbie's Top Ten Movies
We've put together a comprehensive rundown of Margot Robbie's top ten movies. We'll also throw in a few honourable mentions at the bottom too because even if they didn't make the top ten, they are still worth talking about.
#10 Focus
Early on in Margot Robbie's Hollywood career, she starred in Focus (2015), a crime action-comedy that was received well by critics. This movie is about a successful con man played by Will Smith, who takes Jess Barrett, played by Margot Robbie under his wing. This movie is full of fun twists and tricks and entertaining from start to finish.
#9 The Suicide Squad
Advertisement
This is a standalone sequel to the original Suicide Squad that was released back in 2016. This sequel was received more positively than the original and it's pretty clear why. Margot Robbie's Harley Quinn is a massive stand-out for this movie, alongside her cast mates, including Idris Elba, Joel Kinnaman, John Cena, and Viola Davies. This movie is non-stop action chaos and Margot really shines. 
#8 The Legend of Tarzan 
It's a little different to the Tarzan story you remember from your childhood. Jane, played by Margot Robbie, and Tarzan return to the African Jungle after hearing troubling news. Robbie's performance as Jane is as thrilling as you would expect, really bringing to life the strong female character we remember fondly.
#7 Birds of Prey
Advertisement
Birds of Prey follows Harley Quinn, immediately after her dramatic breakup with her long-time boyfriend and villain, The Joker. It goes also into the story of how she met her fellow Birds of Prey. Robbie has played Haley Quinn three times now, but Birds of Prey is our favourite iteration of our beloved psychotic anti-hero.
#6 Mary Queen of Scots 
This movie was nominated for a number of awards, Robbie was even nominated for Best Supporting Actress at the BAFTAs for her role as Queen Elizabeth I. She starred alongside Saoirse Ronan, as Mary, Queen of Scots. This film is a historical drama following the strained relationship of two monarchs, fighting for control. If high-intensity historical dramas are your thing, you definitely need to give this one a watch.
#5 Babylon
Babylon depicts the ups and downs of multiple characters during the transition from silent to sound films in 1920s Hollywood. Margot Robbie plays the "it girl" Nellie LaRoy and once again, received a number of "Best Actress" nominations, from The Golden Globes and The Critics Choice Awards, to name a few. While this film wasn't received as positively as her others, it still deserves a high spot on this list.
#4 Once Upon a Time in Hollywood 
This Quentin Tarantino classic deserves a spot on this list, even though Margot plays a relatively small role in this movie, it's the pivotal role, as Sharon Tate. Those of you familiar with Shanon Tate's story in real life can probably figure out what happens in this movie. This movie is filled with some of the biggest names in Hollywood, including Brad Pitt and Leonardo Decaprio, but Robbie really stands out against these hard hitters. 
#3 The Wolf of Wall Street 
This would not be a respectable top ten Margot Robbie list without having The Wolf of Wall Street in the top three. The Martin Scorsese classic is an adaptation of Jordan Belford's (played by Leonardo Decaprio) memoir. Robbie plays Naomi Lapaglia, his second wife, which is considered her breakout role in Hollywood, helping to push her career to new highs.
#2 I, Tonya
I, Tonya is a biographical black comedy about the life of Tonya Harding, an American figure skater. This movie is, without a doubt, one of Margot Robbie's strongest acting performances. Starring alongside Sebastian Stan and Allison Janney. The raw emotion seen throughout the film is only something someone as talented as Robbie can pull off. 
#1 Barbie
Advertisement
Margot Robbie as Barbie will go down in the history books as one of the most perfect casting decisions to date. The film follows Barbie and Ken as they travel to the real world and navigate life outside of Barbieland. It's silly, it's cute, and it's fun. But, the overarching themes of this movie are deeply important and executed flawlessly. Margot Robbie plays Barbie so perfectly, along with Ryan Gosling as Ken, making it our number 1 best movie for the actress.
You can see more on the movie with the official Warner Bros. Twitter page at https://twitter.com/WarnerBrosUK or the Warner Bros. website at www.warnerbros.co.uk.
More of Margot Robbie's Best Films
With our top ten films finished, we figured you still deserved to hear about some other excellent movies from Margot Robbie. Once you've watched the films listed above, you definitely need to check out these too. 
● Suicide Squad – Her first movie as Harley Quinn. It follows a cast of weird and wacky criminals trying to work off time from their prison sentences by attempting dangerous missions. 
● Bombshell – A film based on the accounts given by victims of sexual harassment by the CEO of Fox News and their attempts to expose him. Margot was praised heavily for her role as Kayla Pospisil. 
● Amsterdam – Three friends witness a murder and are framed, only to uncover one of the most ridiculous political plots in American history. We believe this is a criminally underestimated film. 
● Asteroid City – The Junior Stargazer/Space Cadet Convention in a small American town is disrupted by a world-changing event. Robbie plays a small role in this, but it is still worth seeing.
To keep tabs on the latest upcoming films you can also check out our movie news section.