To catch Shiny Beasts in Hogwarts Legacy, players can try tips and tricks including reloading saves, changing time of day and using fast travel.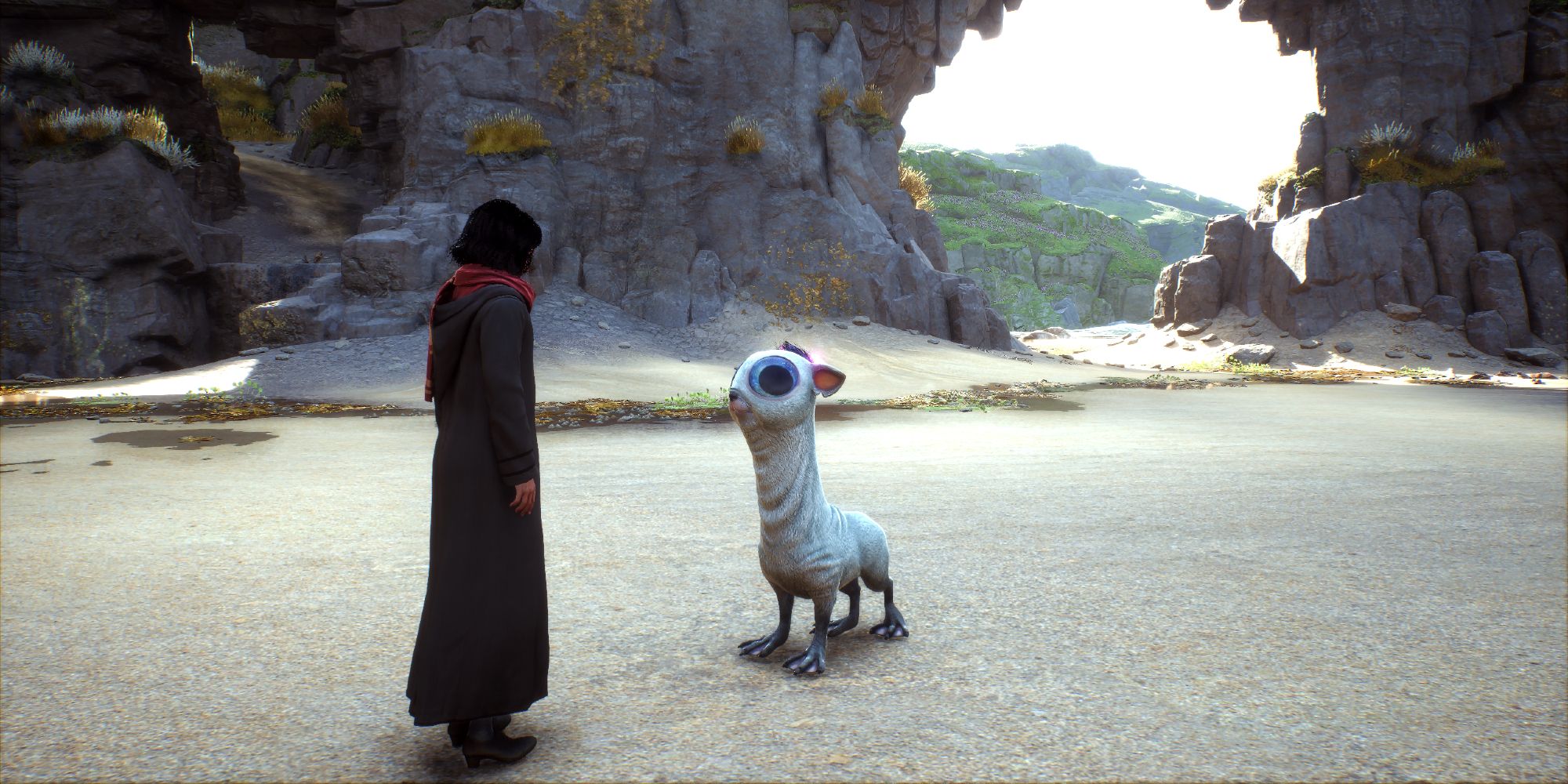 To catch shiny beasts in Hogwarts Legacyplayers can adopt useful tips and strategies to improve their chances of finding these rare magical creatures. Shiny beasts are variants of the fantastic beasts players can find at creature dens across Hogwarts Legacy's open world. They often have different appearances compared to their non-shiny counterparts. Even though they don't produce different resources than non-shiny beasts, their unique appearances make them a must-have for avid creature collectors.
There are a total of 13 magical creature species players can catch in Hogwarts Legacyranging from extremely elusive beasts such as Hogwarts Legacy's unicorns to oddities such as giant purple toads. Magical creatures are found in different creature dens across the open world, and shiny beasts can be found in the same dens as their non-shiny counterparts. Players can also use the same catching techniques on shiny beasts, such as using Arresto Momentum, Glacius, or Levioso to stop them from escaping. However, due to their rarity, players will need a few tips and tricks to find them.
Related: Where To Find Diricrawls In Hogwarts Legacy
How To Find Shiny Beasts In Hogwarts Legacy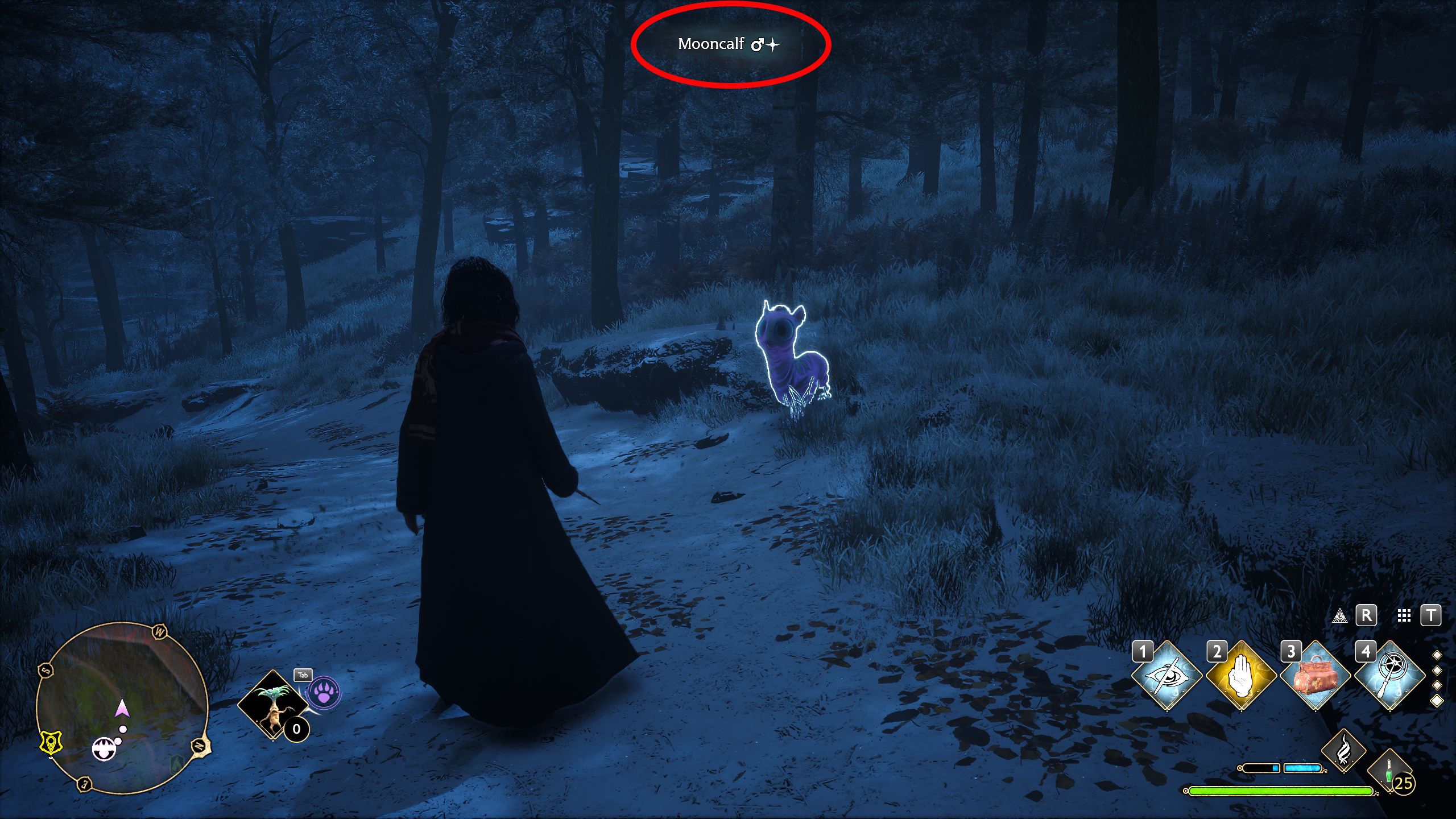 After traveling to a creature den, players should avoid running straight into the area. Instead, using Hogwarts Legacy's Disillusionment Charm allows players to sneak up close to creature dens without being spotted. Shiny beasts will have a star icon next to their namesallowing players to tell them apart easily. It's best not to focus on creature color when searching for shiny beasts, as many magical creatures can appear in several different colors.
In addition, shiny beasts have a low chance of spawning, so it's possible that players won't be able to find any at a particular den. To try and get shiny beasts to spawn, players should try and catch all of the normal beasts in the area, which makes room for new beasts to spawn. This can be tricky, particularly for certain beasts such as Fwoopers in Hogwarts Legacywhich can easily escape.
After clearing the area, players can reset the game and respawn creatures by making a manual save and reloading that save file, changing the time of day on the map screenor using fast travel to leave the area and return.
This essentially creates a short loop that players can repeat until a shiny beast spawns. While this can be frustrating, unfortunately, there is no way to force shiny beasts to appear in Hogwarts Legacy. However, players can learn how to breed rescued beasts by completing The Foal of the Dead side quest for Deek, the house elf. This side quest involves getting a special Room of Requirement schematic for the Breeding Pen. Then, with two captive shiny beasts of the same species, players can breed even more shiny beasts for their vivariums in Hogwarts Legacy.
More: Where To Find a Kneazle In Hogwarts Legacy
Editor's Note: Harry Potter creator J.K. Rowling has been accused of transphobia by those in the LGBTQ+ community. Although not directly involved in the development of Hogwarts Legacy, Rowling does stand to earn royalties from the game. We would like to reiterate our support for trans rights and that trans identities are valid. Support services are listed below for trans people impacted by discussions of transphobia.
In the USA:
In Canada:
In the UK:
Hogwarts Legacy Franchise: Harry Potter Platform: Xbox Series X, Xbox One, PlayStation 4, PlayStation 5, Microsoft Windows, Steam Released: 2022-02-10 Developer: Avalanche Software Publisher: Warner Bros. Games Genre: Adventure, Action RPG, Open-World Engine: Unreal Engine 4 ESRB: T Summary: Set in the 1800s in the Wizarding World universe, Hogwarts Legacy is an open-world action RPG where players get to live out a student's life in the hallowed halls of Hogwarts and beyond. Aside from Hogwarts, players can also travel between iconic locales such as Hogsmeade and the Forbidden Forest. Starting as a fifth year, players will pick up more advanced spell casting and potion crafting and discover both friendly and antagonistic magical beasts across the entire Harry Potter universe, as they follow the path of light or darkness on their own wizarding journey. Mode: Single-Player