The era of the Hi8 videotape captured a morsel of time, a linchpin between the transition from analog videotape to full-on digitization of home video, and between the late 80s and early 2000s, the handheld camcorder was a household essential. That clunky piece of kit offered a portal into cherished memories, forgotten moments, snippets of time that had the power to transport us back to that holiday, that Christmas, or that birthday.
There was always something authentic and unrefined about these pieces of tech, and what they extracted from our lives. The smiles, the laughs, the aimless conversations, and the naturalness of being, there is something inherently personal about home video, and understandably, when watching it back it can prove to be quite the nostalgic experience.
In Charlotte Wells' beautifully organic debut feature film from 2022, the Oscar-nominated Aftersunthe protagonist is a now grown-up Sophie (Celia Rowlson-Hall) who revisits a holiday she took with her dad when she was 11 through the medium of home video. By re-watching the footage, her perspective on what is essentially a farewell tale takes on a new meaning, as issues that weren't initially apparent to her reveal themselves…
Paul Mescal's Performance in Aftersun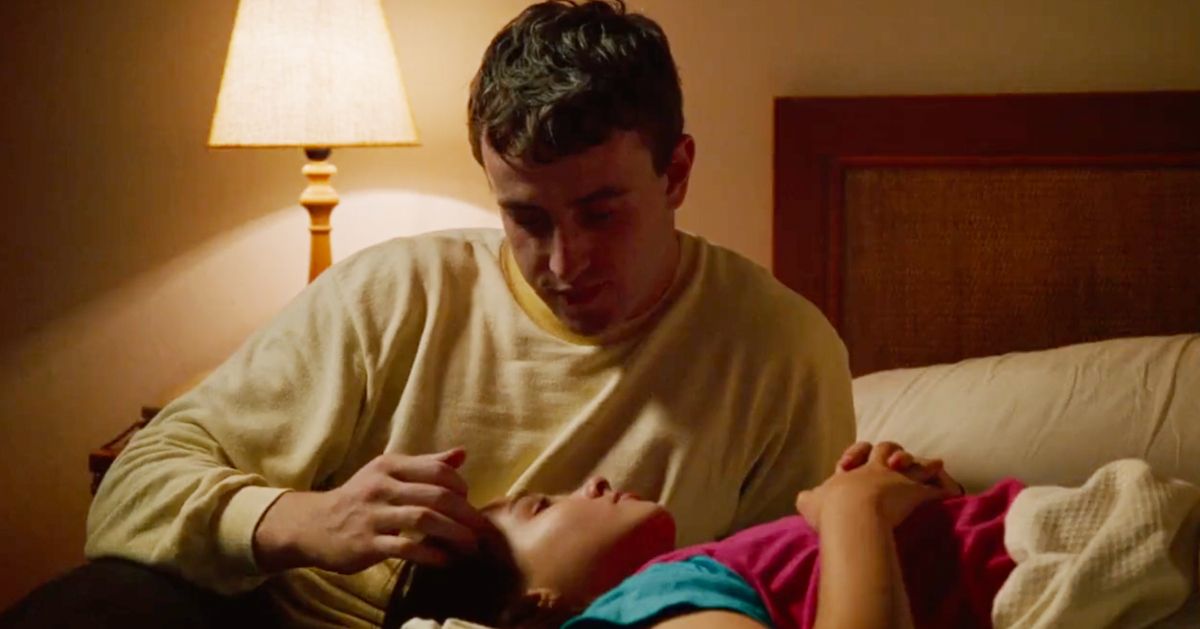 In a day and age where the phrase "mental health is mental wealth" is bandied around in every self-help book, and by every self-proclaimed lifestyle guru, Wells' wistful picture ships us off to a time and place where emphasis on mental well-being was limited. Society was less accommodating and less aware of the psychological struggles of the common man. While progressiveness was rampant in the 90s, views on psychological affairs were relatively outdated. Calum is Aftersun's representation of a stiff-upper-lipped Scotsman, he's a character shrouded in this invisible guise that suppresses and subdues.
Related: Aftersun Review: Another Starkly Poetic Masterpiece From A24
There's something innately contemplative and observational about this on-screen persona. He watches, he heeds, and he responds, but there is permanently an underlying sense that not all is well. Beneath the surface there's a gaping, black hole, rapidly consuming his inner peace as a mental war ensues within. Regardless of his daughter's radiating warmth, and unassuming charisma, there's an emptiness to Calum, an inexplicable loneliness.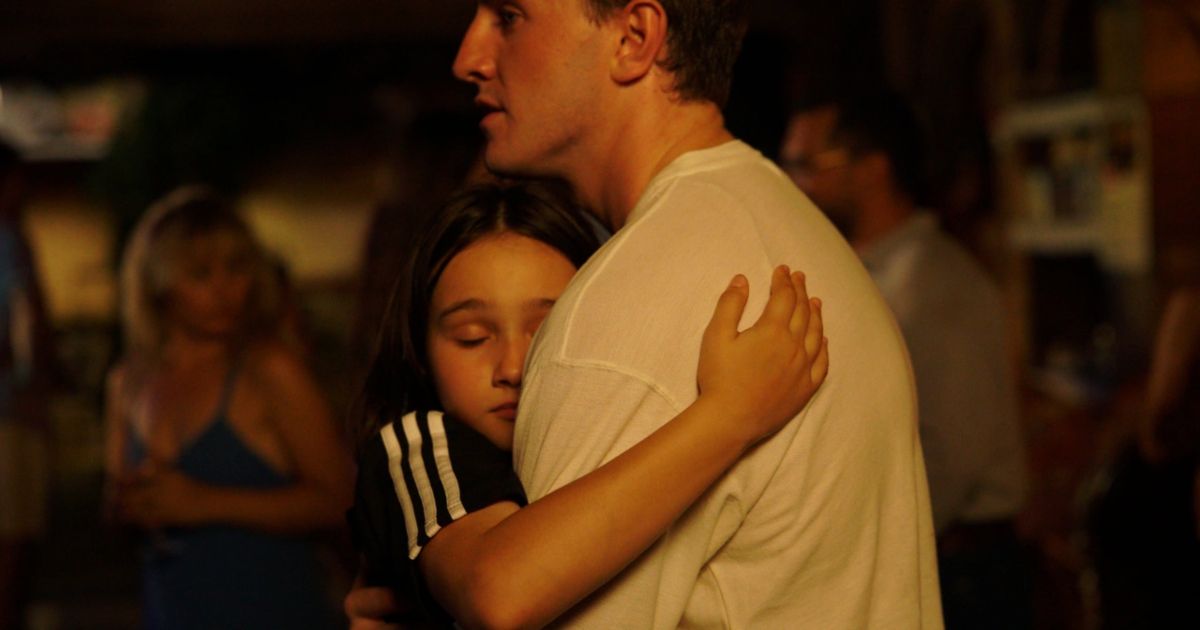 Yet, we never fully ascertain what is wrong with Calum, nor do we get a conclusive apprehension of his subsequent fate. What does his and Soph's emotional airport farewell mean? The film hints at several personal issues, from economic and relationship failures to childhood trauma and business mismanagement. There is a sense that he has disappointed his daughter, falling short with promises he hasn't kept, irked with a gnawing sense of regret at being such a young father.
Our discoveries are limited, but Paul Mescal's character is steeped in an irresistible mystique that adds weight to a heartfelt film. Although he is a 28-to-1 outsider to claim the Academy Award for Best Actor, the recognition of his acting talents is irrefutably earned, and who knows, maybe he'll pip favorites for the award like Brendan Fraser or Colin Farrell to the post.
Francesca Corio's Spellbinding Debut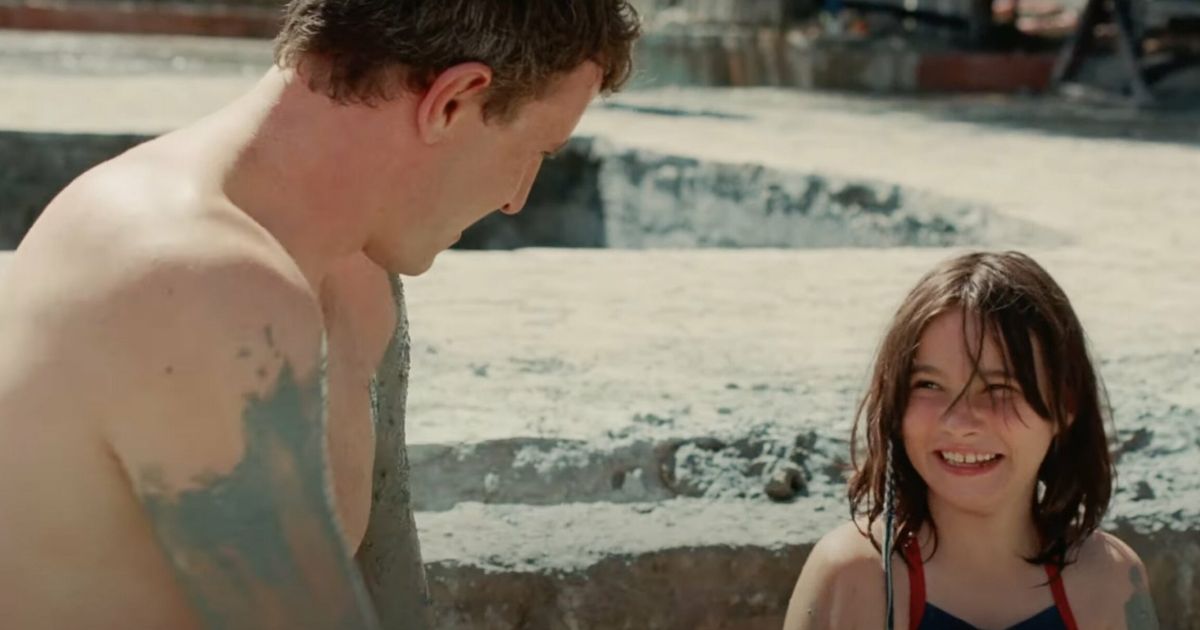 Mescal's performance is genuine and unadulterated. Two years on from his breakthrough in the 11-part series Normal Peoplethe relaxed, mild-temperament of his character Connell in the Irish drama can certainly be seen in the makeup of Aftersun's Calum. In both instances, he has thrived alongside actors who have reciprocated his pacifying on-screen presence in Daisy Edgar-Jones' Marianne and in this case the young Francesca Corio as Sophie. There's a slight absurdity in calling an 11-year-old's display a "breakthrough performance," but her outing as Sophie is as emphatic a debut as you can possibly get.
Related: 22 Best Movies of 2022, Ranked
Balancing finely between the naivety of youth and the development of an understanding of adolescence, Sophie possesses a distinct maturity, pragmatism, and empathy for her tender years. Switching between playing with the kids at the hotel's arcade, and merely observing the self-discovery of the teens at the pool, to conversing wisely with her dad, Sophie's a charming, unpretentious oxymoron. There is a softness within her, she has a comprehension of her dad's tricky financial position and an appeasing nature that imbues an effortless father-daughter bond.
Aftersun is a starkly hypnotic masterpiece, deeply melancholic, with undertones of complexity and sadness, yet like the tranquil shimmer of the sun on the pool's surface, the fluorescent glint on the slushies, and the contrast of the paragliders against the backdrop of a Turkish light blue sky, this is a film that disguises its true depth with a colorful, light-hearted ambiance, and captures the poignant moments via a trustee Sony camcorder when no one other than father and daughter is there to bear witness.
It is in these intimate, private segments that the pensiveness of Calum can be deciphered, although, 11-year-old Sophie isn't, naturally, nuanced enough to truly gauge the reasoning for this deep rumination of her now-absent father. Like the 30-year-old, reflective Sophie, Charlotte Wells' exceptional debut film makes us draw our own conclusions on the meanings intricately enlaced throughout, and the reason for Calum's overwhelming sorrows. It's a thought-provoking, and evocative piece of filmmaking that lingers on.