Five Nights at Freddy's movie UK release date, age rating latest and more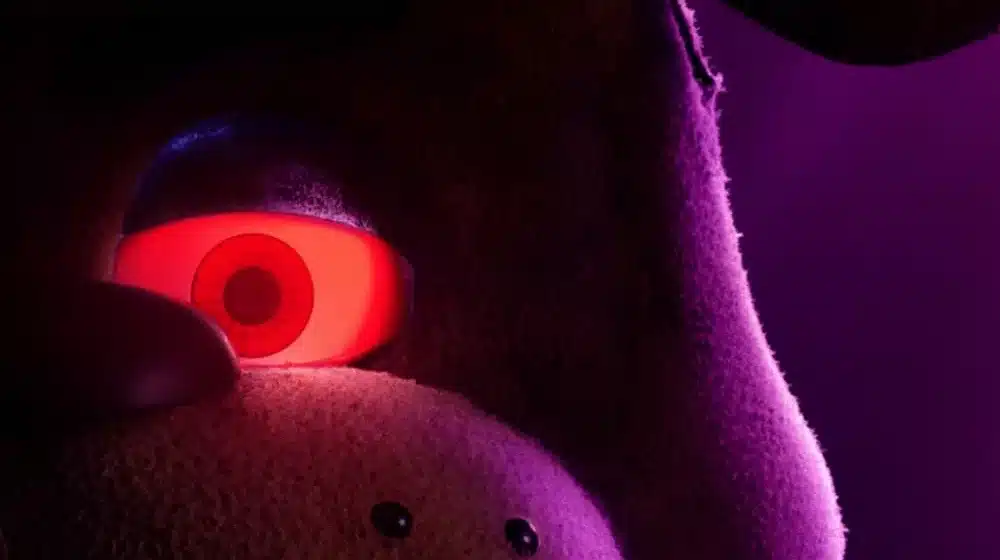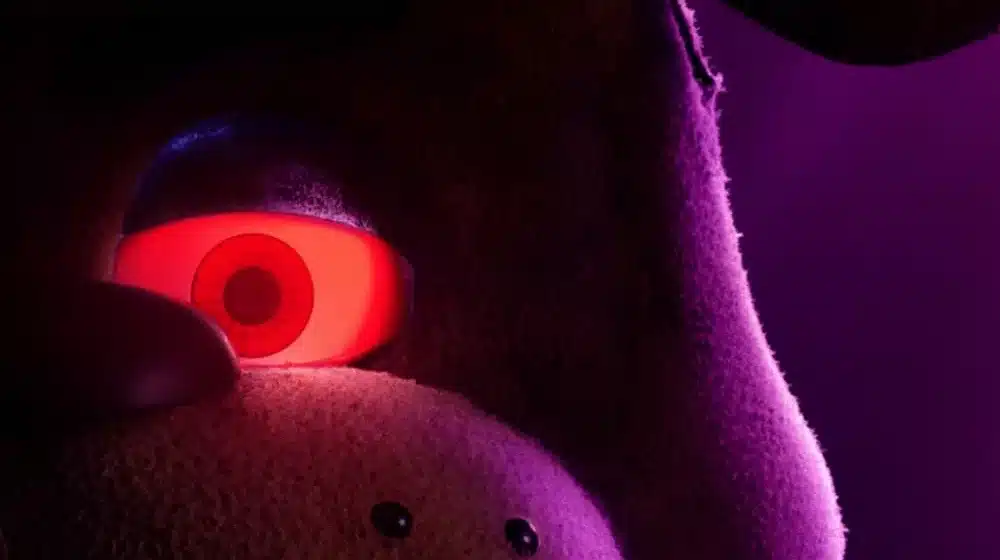 Most of you will have already seen the Five Nights at Freddy's movie trailer by now, and you're probably stifling a blood-curdling scream to find out about the release date and the age rating certificate for both the UK and North America. To save you from yourself, we'll take you through everything we know so far, along with the plot, cast, and runtime.
The upcoming Five Nights at Freddy's movie is an adaption of the video game series created by Scott Cawthorn. There are some impressive names tied to this project including Josh Hutcherson in the lead role, and you can read more about this in the cast and crew section below.
Advertisement
There's some back and forth about the age rating for the Five Nights at Freddy's movie, but have no fear, we will go through absolutely everything we know so far down below, in our certification section. The FNAF movie is looking to be a very interesting release, so we're fascinated to see how well it does at the box office.
Don't forget to follow us on Twitter to see more news and updates on upcoming film releases. You can also visit the official FNAF movie Twitter page at twitter.com/FNAFMovie for more on the release.
What is the Five Nights at Freddy's movie UK release date
The Five Nights at Freddy's movie release date was officially announced as October 27th 2023, which will be just in time for Halloween. The release date is scheduled to be the same in the UK and the US, with the US also able to immediately stream Five Nights at Freddy's on Peacock upon release.
Advertisement
Understandably, during the COVID-19 lockdowns immediate release on streaming services was necessary, Universal has continued to do some simultaneous theatre-streaming releases since. As you can imagine, this has not been a popular strategy. Not only because it lowers the number of cinema-goers, but because it also increases the potential for piracy. Considering this, it is certainly interesting that there is a simultaneous cinema-streaming release for Five Nights at Freddy's.
No information has been given about the DVD and Blu-ray release dates yet, however, we can estimate it to be during the first quarter of 2024. You can read more with the link below, but there's definitely an outside chance it might come to home entertainment in time for Christmas. Although, if you can't wait for the DVD release, it will be available on Peacock immediately upon release in North America.
RELATED:
Five Nights at Freddy's movie DVD, Blu-ray and digital release date latest
What is the Five Nights at Freddy's movie age rating certificate
Advertisement
The British Board of Film Certification (BBFC) has not announced an official age rating yet, but all of the trailers so far have been rated 15 by the BBFC. So, it is possible the film will be rated similarly. However, it is rated PG-13 in the US, due to its "strong violent content", "blood images", and "language," which seems a bit like a miss-match.
However, this rating is sort of expected since the Five Nights at Freddy's games have an age rating of PEGI-12, due to its violence and horror. It wouldn't be a Five Nights at Freddy's adaptation without its famous scares, which children under twelve would no doubt find disturbing.
We can compare this film to a few other releases this year to get an idea of how the BBFC will rate Five Nights at Freddy's for the UK. Starting with The Exorcist: Believer which is understandably rated 18, Insidious: The Red Door is rated 15, and The Haunted Mansion is targeted at younger audiences with a 12A rating. Judging by the plot and source material for the Five Nights at Freddy's movie, it's possible that it might push up to a 15 age rating, but we'll keep you posted.
Runtime
We don't know the official runtime just yet, but it is rumoured to be on the longer side of the horror movie spectrum. This is considered a pretty long film in the horror genre, with The Exorcist: Believer running in at only two hours, for example. Insidious: The Red Door is even shorter, one hour and forty-seven minutes.
With a runtime of three hours and the expected age rating, we're expecting big things from this film, they'll have plenty of time to pack in some good scares.
Story
The Five Nights at Freddy's movie follows Mike as he begins his new job as night security at Freddy Fazbear's Pizza. However, he begins to notice that something is a little… off there. The animatronics are a little too alive.
Advertisement
You can check out the trailers below to see how the movie looks in comparison to the games and why it will likely have a higher age rating. The trailer is as spooky and scary as you would expect.
As far as we can tell the movie trailer seems to follow the games pretty closely, showing the security monitors and playing the very distinctively chilling music. But there are more characters and the movie seems to massively expand on the setting, with some scenes taking place outside. We're intrigued to see how this will play out. 
Cast and Crew
Five Nights at Freddy's is directed by Emma Tammi, credited for Blood Moon and The Wind. She co-wrote the film alongside Seth Cuddeback and Scott Cawthorn. We are particularly excited by the producers of the movie, Blumhouse. Blumhouse is responsible for a number of incredible scary movies recently including M3GAN, The Invisible Man, and The Black Phone.
The Five Nights at Freddy's movie cast has a few familiar names, including Josh Hutcherson, who was most notably in The Hunger Games series. He is joined by Matthew Lillard, the icon famous for bringing alive the character of Shaggy from Scooby Doo. Finally, we have Elizabeth Lail who appeared in the wildly successful Netflix show, You.
Five Nights at Freddy's movie trailers
Advertisement
From what we can see from the trailer, we're in for a real rollercoaster. The trailer begins with Mike, played by Josh Hutcherson, being hired by William Afton, played by Matthew Lillard. He begins his shift as night watch at Freddy Fazbear's Pizza, bringing his daughter along. 
While working his shift he begins to realise that not everything is what it seems. The infamous animatronic characters have been possessed by missing children and seek out his daughter. We see Mike as he attempts to flee and fight the horrible animatronic characters.
We imagine there will be more trailers dropping as we approach the October 2023 release date, which will give us more hints about the movie. But the most recent main trailer gives us a good idea of the tone of the movie, which you can watch below.
We'll update you with more details on the Five Nights at Freddy's movie age rating, release, story, cast, runtime and trailers as they get confirmed. To keep tabs on the latest upcoming films you can check out our movie news section. You can also find out more about the FNAF movie with the official website www.fivenightsatfreddys.movie.