Five Nights at Freddy's Movie DVD, Blu-ray and digital release date latest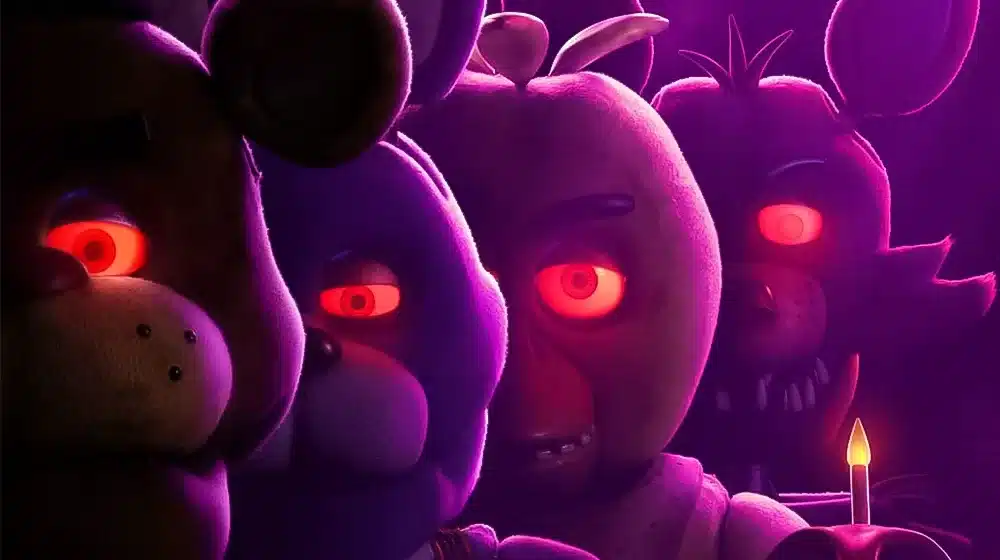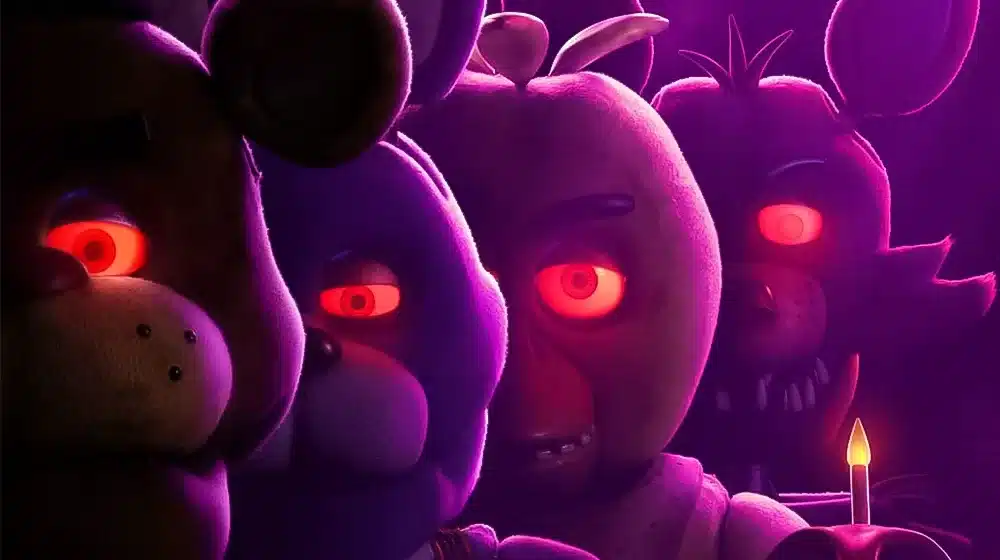 It looks like it's going to be a great years for horror and FNAF fans, so here's the latest on the Five Nights at Freddy's Movie DVD, Blu-ray and digital release date. We know that the film adaptation of the game will be hitting cinemas in north America and the UK in time for Halloween 2023, but what does that mean for the home entertainment release.
The story for the Five Nights at Freddy's Movie will be a fairly faithful recreation of the plot for the game. Josh Hutcherson plays the newly appointed night security guard, Mike, at Freddy Fazbear's Pizza, where the hook is a series of animatronic animals that entertain the kids during the day.
Advertisement
The theme restaurant is now abandoned, so it's a pretty eerie place to work without the threat of plastic death. However, when the lights go down, the animatronics come out to play with much darker intentions and Mike will need to survive until morning if he's going to get out alive.
Don't forget to follow us on Twitter to see more news and updates on upcoming film releases and more on the Five Nights at Freddy's Movie. You can also visit the official FNAF movie Twitter page at twitter.com/FNAFMovie for more on the release.
Five Nights at Freddy's Movie UK DVD, Blu-ray and digital release date latest
With the film hitting cinemas on October 27th, 2023, there are a number of options for the Five Nights at Freddy's Movie UK DVD, Blu-ray and digital release date. We already know that it will be available to stream on the same date in north America on Peacock, so that could have an impact on home entertainment in the UK.
Advertisement
There are no streaming partners over here, so the first opportunity to see the movie will be on digital early access, which should be between 30 and 60 days after the cinematic release. However, it's worth bearing in mind that the latter will be just after Christmas, which will be a surprise.
The Holiday period seems like too good an opportunity for the Five Nights at Freddy's Movie to miss out on, so it might opt to go sooner rather than later on early access digital. That would put it towards the end of November, so at least it would have that to land before all of the gift buying craziness draws to a close.
Advertisement
Logically, it makes sense to have DVD, Blu-ray and 4K out in time for Christmas and forego any kind of release date conventions. Jason Blum is a pretty smart guy and this might just be his biggest movie, so it doesn't make sense for Blumhouse Productions to sit on the FNAF movie during the biggest sales period in the industry.
If it were our call, we'd assume that most Five Nights at Freddy's and horror fans are going to watch the film on the big screen in the opening few weeks. If it lands well in terms of reviews then it's going to be one that they'll want to own on home entertainment too and Blumhouse will land biggest with this over Christmas.
When you look at all of this in the round, it's a distinct possibility that we might get the UK Five Nights at Freddy's Movie DVD and Blu-ray in time for "gifty time" 2023. That would then leave it with the standard digital launch for the New Year, rounding out a very interesting year in film.
It's far from a slam dunk with all of the release date conventions pointing to early 2023, but it definitely makes the most sense. If, for whatever reason, that doesn't take place then the next best alternative would be around the winter mid term holidays in February, which ties in with Valentines Day and the Super Bowl weekend (nothing screams American Football prep like animatronic horror fun after all).
RELATED:
Five Nights at Freddy's movie release date and age rating latest
North America release date latest
The north America market usually gets home entertainment a little earlier than in the UK and while that might be the case with the Five Nights at Freddy's Movie DVD, Blu-ray and digital release date, the same arguments for the UK apply. As such, it's even more of a contender for home entertainment release in time for Christmas.
The difference between early access is pretty short anyway, but DVD and Blu ray can have a gap of weeks int he different markets. However, for us it makes sense to go big everywhere in time for the Holidays, so it's going to be interesting to see how Blumhouse decides to play things.
Advertisement
As with the UK release date, we'll keep you posted on the latest on when the Five Nights at Freddy's Movie will be coming out in north America. It'll be a surprise if it pushes past the Holidays, but you never know when it comes to movies. Avatar 2 had a gap of six months due to its success at the box office, so it might come down to how big FNAF is in terms of cinema sales.
DVD, Blu-ray and digital release details
Age rating: TBC (UK) PG-13 (North America)
Runtime: TBC
Director: Emma Tammi
Cast: Josh Hutcherson, Elizabeth Lail, Kat Conner Sterling, Piper Rubio, Mary Stuart Masterson and Matthew Lillard.
Five Nights at Freddy's Movie DVD, Blu-ray and digital special features
We're not expecting much if anything for the DVD, which doesn't usually get any extras, but there should be a lot of special features on the Five Nights at Freddy's Movie Blu-ray and digital release. With such a strong fan following, there's bound to be a lot of interest in seeing more about how the film was made and its ties to the gaming origins for the movie.
No details have officially been announced as of yet, but if you look at Blumhouse Productions' last film, M3GAN, there were only a few special features. It included features on how the film tried to bring a new vision to horror movie, bringing the film to life and the hacking story behind it.
It was also released on Blu-ray with an unseen version of the film with more violence and more blood, and an age rating of 15. That could be an option for the Five Nights at Freddy's Movie too, giving it a lower certificate in cinemas and something new with a higher age rating for home entertainment.
We'll update you with more details on the FNAF movie DVD, Blu-ray and digital release date, special features and unseen version as they become available. To keep tabs on the latest upcoming films you can visit our movie news section. You can also find out more about the Five Nights at Freddy's Movie with the official website www.fivenightsatfreddys.movie.