Disney Has An Identity Crisis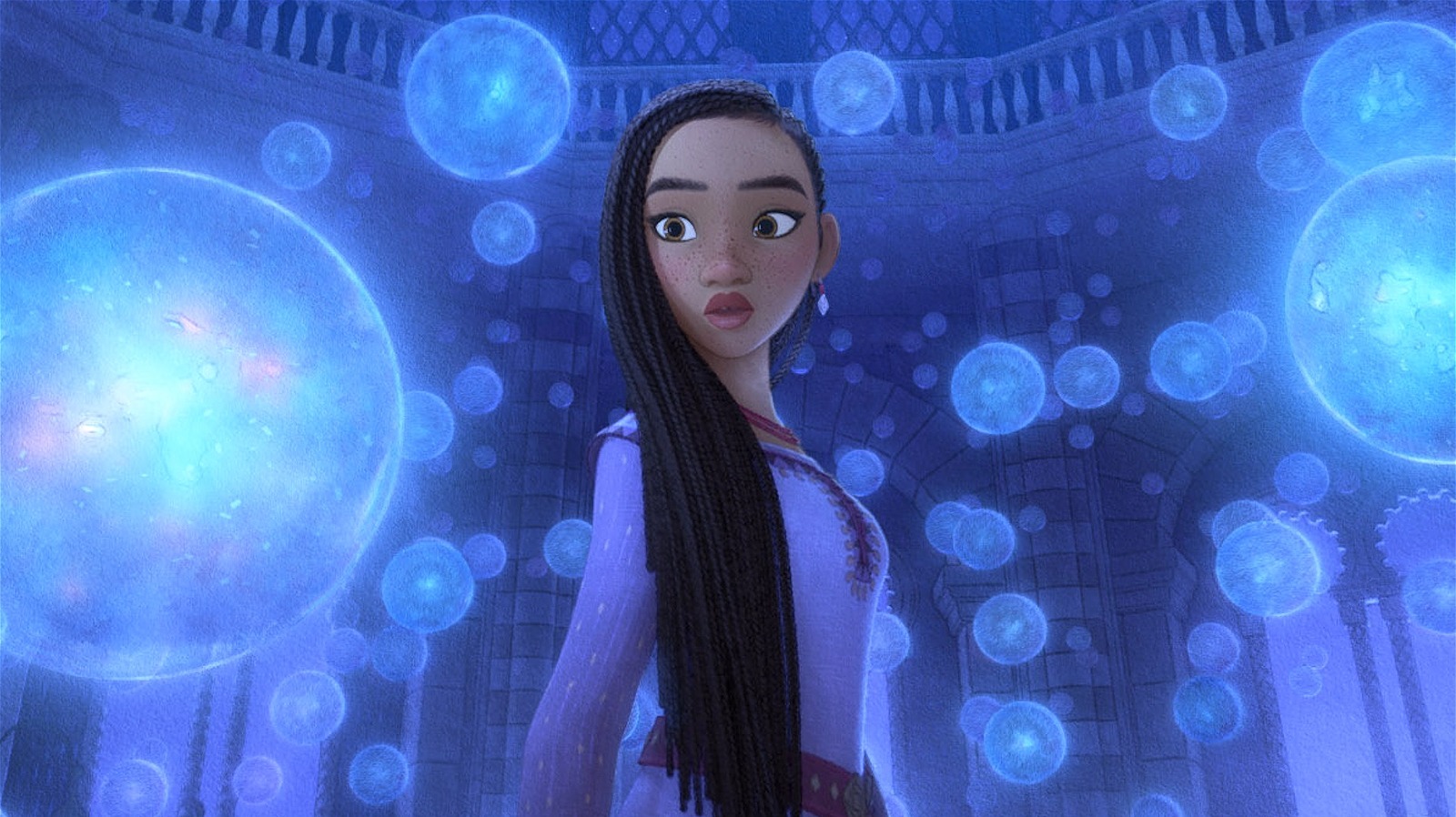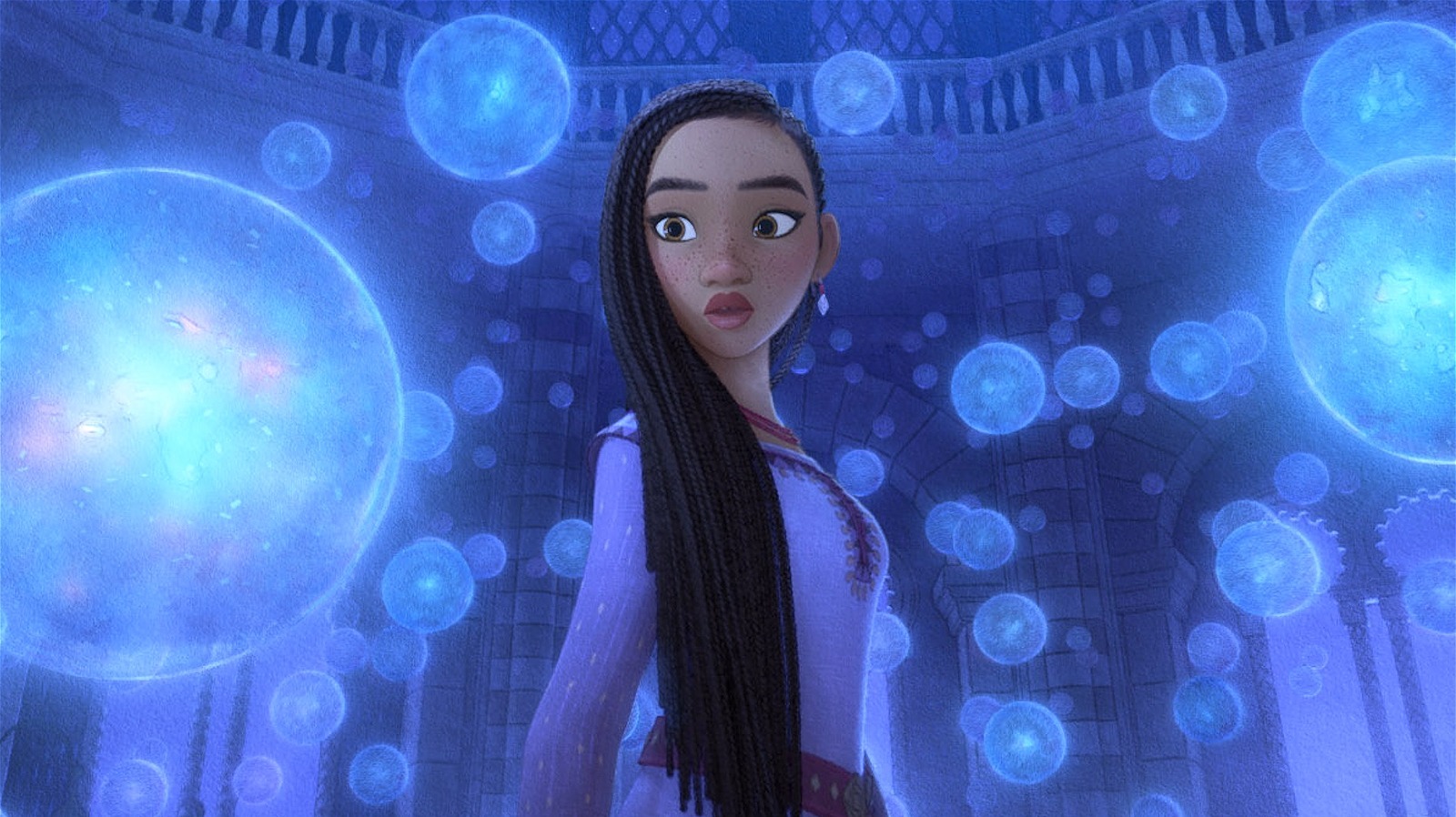 From the very beginning of the film, when the storybook opens on camera to reveal the first few pages of a fairy tale — like Disney did with "Snow White" and "Sleeping Beauty" — it's clear that this is meant to be a throwback. The animation style of the backgrounds is elaborately illustrated, giving it a charming old-fashioned feel. Unfortunately, this effect is spoiled by the film's decision to give all the characters generic Pixar faces. This is a common problem in "Wish" — it wants to pay homage to the classic fairy tale stories that put Disney on the map, but it's not quite confident that audiences will be on board. It hedges its bets by infuriatingly throwing in modern flourishes, none more egregious than the talking goat Valentino (Alan Tudyk). "Wish" tries to split the difference between classic and modern, and fails on both fronts. How much better would the film have done if they really committed to the vintage vibe? The world may never know.
The songs of "Wish" are also a mixed bag. There are some legitimate bangers on the soundtrack, with the defiant, percussion-heavy "Knowing What I Know Now" a particular standout. Ariana DeBose's clear-as-a-bell voice is a huge asset, bringing richness and depth even to the songs that have less going for them, musically speaking. At the same time, "Wish" also has the cloyingly inspirational forest animal ensemble number "I'm a Star," which represents the nadir of not just this film but Disney soundtracks as a whole. It's a real low point.