Barbie movie no spoilers review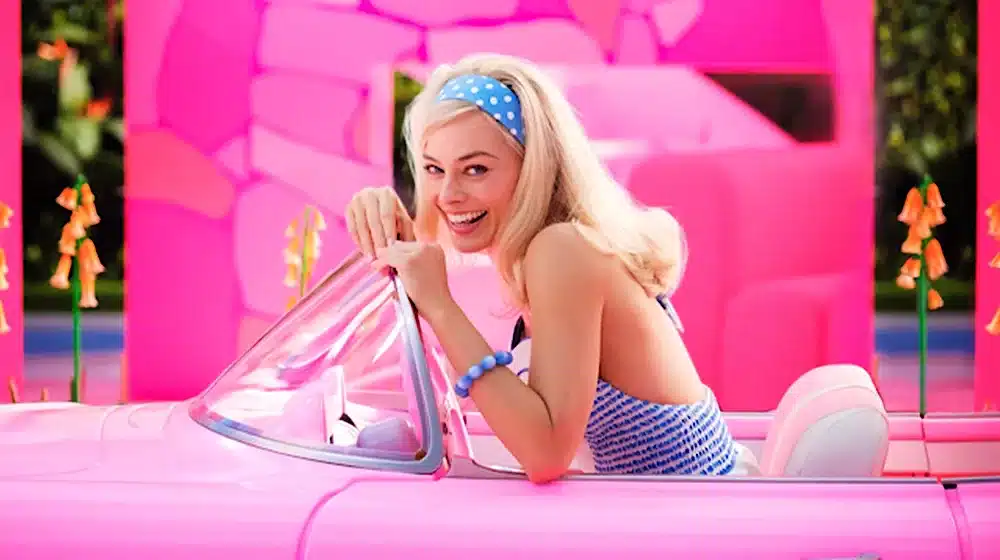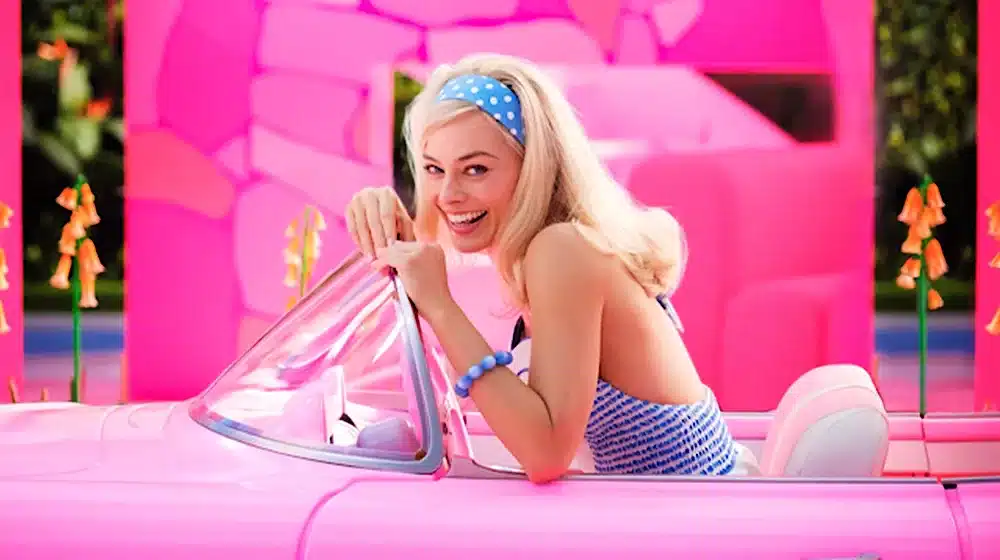 The Barbie movie is officially one of the most successful cinema releases of 2023, grossing over one billion dollars at the worldwide box office. This lovably silly movie about childhood dolls was certainly a surprise hit, but the underlying themes were even more surprising.
Barbie was directed and co-written by Greta Gerwig, who also directed Little Women and Lady Bird. She has a very solid track record and after only seventeen days, Barbie became the first movie solely directed by a woman to gross over one billion dollars. Firmly placing the Barbie movie in the film history books.
Advertisement
On the surface, this is a ridiculous movie about dolls, with more shades of pink than you ever thought possible, but it goes much deeper than that. While older kids can still enjoy this movie and all its absurdity, adults will still be thoroughly entertained by Barbie.
Don't forget to follow us on Twitter to see more news and updates on upcoming film releases. You can also visit the official Warner Bros. Twitter page at https://twitter.com/WarnerBrosUK for more on the movie in the run up to the release.
We won't go into any specifics further than what's revealed in the trailers, but it begins with our main Barbie in Barbie Land and life is good. Every day is perfect, with discos and friendly faces, until she begins to feel a little… existential.
Advertisement
To deal with her inner crisis, she must travel to the real world and fix whatever is that's going wrong. In his infinite wisdom, Ken also decides to tag along. The movie follows both of their experiences navigating the real world and coming to terms with just how different it is from Barbie Land.
The dialogue is one of the strongest parts of the movie for us. It's important to remember that this movie has a 12A age rating, so this isn't your classic children's movie. Some of the language may be a bit complex for younger audiences, especially when the film addresses its hard-hitting themes regarding patriarchy, toxic masculinity, and pretty deep existentialism.
Advertisement
The humour is pretty clever too, it has the type of comedy that was probably inteded to fly over the heads of kids and straight to the funny bones of adults, while remaining fun and silly enough for younger people to enjoy. However, the 12A/PG-13 age rating made this a little moot, possibly contributing to the huge success at the box office.
Despite some of the deeper and darker themes, Barbie never takes itself too seriously either, it is eternally self-aware with its dialogue. The conversations between the various Barbies and Kens in Barbie Land are clear evidence of this, flush with witty humour and innuendo, each conversation feels like a surreal improvisation.
Every actor in Barbie was so perfectly cast, it's hard to imagine anyone else in those roles. Margot Robbie and Ryan Gosling are the real-life Barbie and Ken, you can't change our minds. The rest of the cast include some famous names, including SNL's Kate McKinnon, Will Ferrell, America Ferrara and Marvel's Simu Lui, and the endlessly talented Michael Cera. All the actors bring such a special energy to their roles, especially the Barbie and Kens, their animated playfulness is a pleasure to watch on the big screen.
Barbie's cinematography was so satisfying to look at. Every single inch of every shot was cleverly considered to craft the canvas for it all to play out on. It is definitely one of the most aesthetically pleasing movies we have seen for some time.
This movie felt strangely nostalgic for some reason. While we were watching Barbie we felt so enraptured by the art style but couldn't quite put our fingers on it. Of course, it's chock full of bright colours and beautiful imagery but it goes deeper than that.
It turns out that Barbie Land is actually a fully constructed set, filled with both 2D and 3D elements, which really brings the environment to life. It's got shades of The Wizard of Oz, Ghostbusters, and Die Hard at various times throughout the film. This is what makes it feel so "alive". It's nice to see a film these days that doesn't rely so heavily on CGI.
Advertisement
With the emphasis on practical effects, one of the highlights was the transitions between Barbie Land and the real world. It's unique and stunning, using some more old-school movie magic to create something way more interesting than your standard CGI cut.
Barbie's costuming were also spot on. Jacqueline Durran is the designer and it's clear why she's been nominated for an Academy Award eight times. Every single outfit was not only aesthetically beautiful, but felt like something you could buy for your dolls. There were plenty of references to true archived Barbie outfits.
Multiple songs from the Barbie soundtrack have gone viral, for good reason. Lizzo's 'Pink' is one of the first songs to appear in the film and perfectly fits into the Barbie Land landscape. Dua Lipa's 'Dance the Night' is the disco track we all need in our lives. On the other side of the coin, we have Billie Eilish's 'What Was I Made For?' A moving song that so perfectly sums up the overarching themes of this movie that the chord progression is used throughout.
If you haven't already checked out Barbie: The Album, you really need to, it's one of the strongest movie soundtracks of the year.
Advertisement
Home Media Review
The digital release date has recently been confirmed as the 5th September 2023, and while the physical release is yet to be announced, we can expect it to be around this time as well.
We definitely recommend that you go to see Barbie on the big screen while it is still in cinemas, however, we are confident of its rewatch value on DVD, Blu-ray and digital. Barbie deserves its rightful place in your physical or digital movie library.
It'll make you laugh and cry throughout. If there is a movie that you definitely need to see this year, it's Barbie, which isn't something we expected at all.
Barbie no spoiler review: 5/5
To keep tabs on the latest upcoming films you can check out our movie news section. There's also more on the Barbie movie at the Warner Bros. website, www.warnerbros.co.uk.