A Klingon Empire Spin-Off Series Could Be Star Trek's Game Of Thrones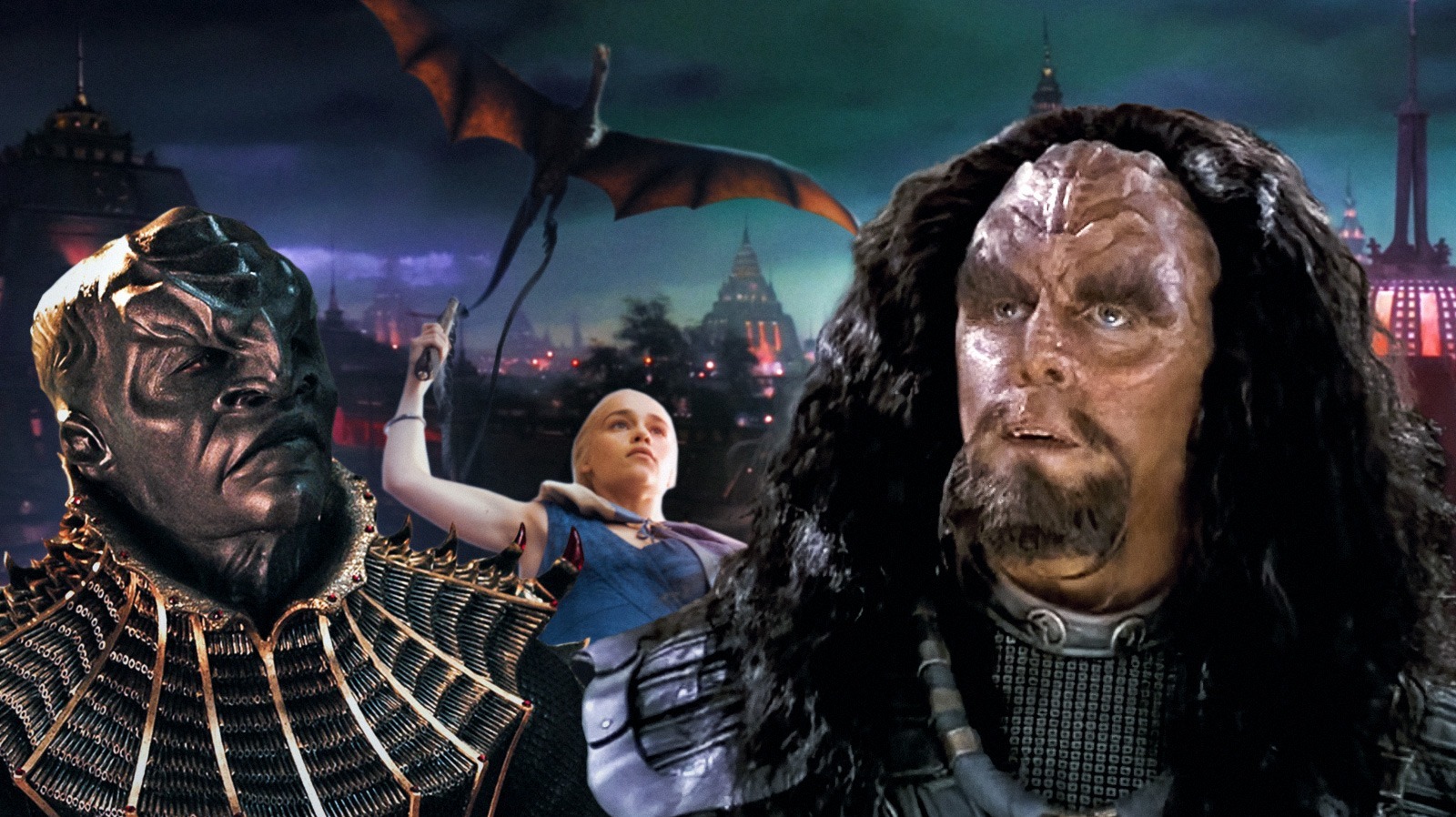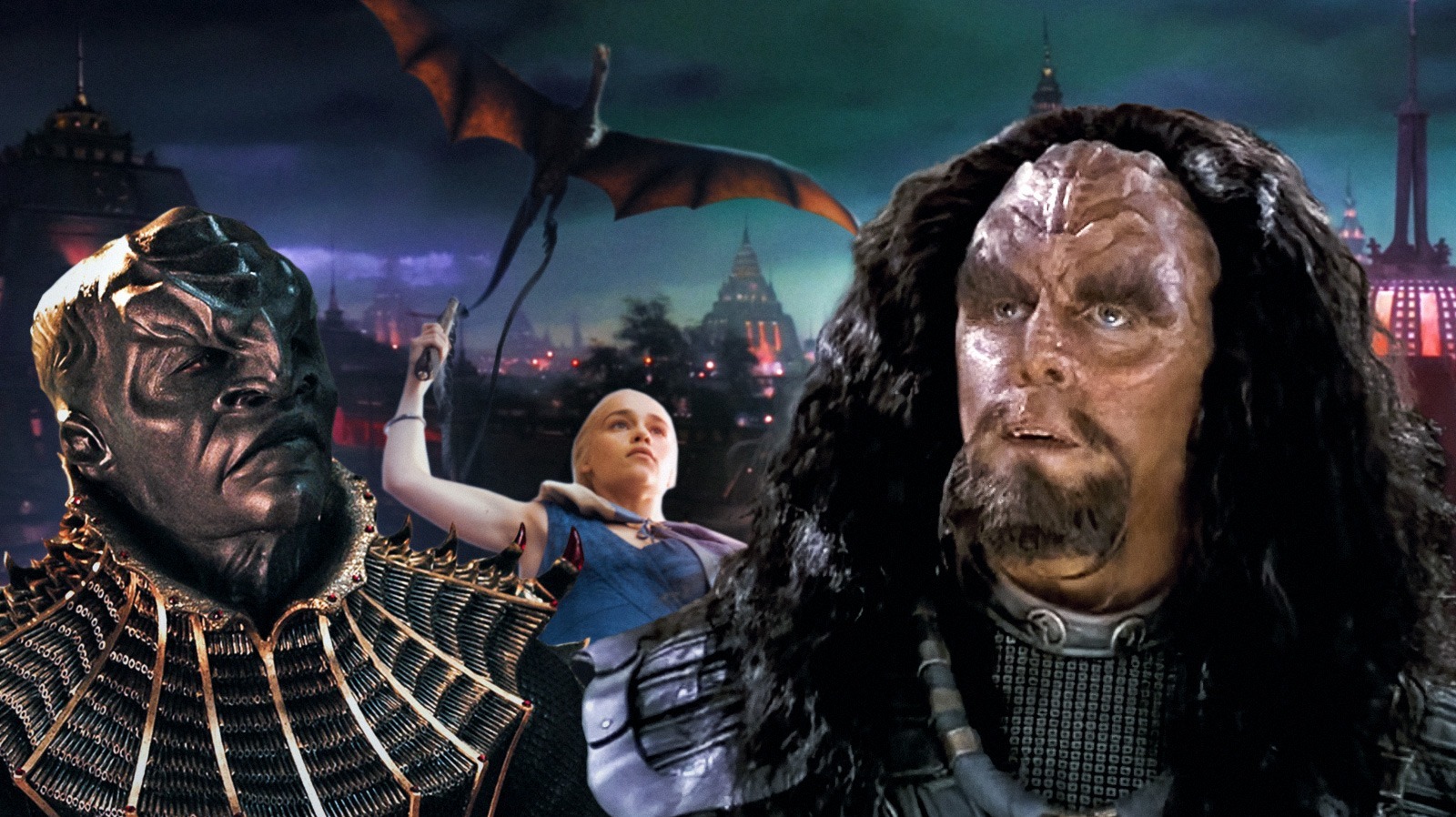 Before we dive in, let's quickly define what we mean by a "Klingon Game of Thrones" means. To be clear, simply ripping off HBO's high fantasy series would be a recipe for disaster. Rather, the ingredients of George R. R. Martin's world that a Klingon Empire series should be influenced by are the Westerosi political intrigue, interpersonal conflict, the epic scale, the bingeable pacing, and of course, epic sword fights.
Immediately, Klingon culture lends itself to that style of show. They are beings who pride themselves on a militant kind of honor, who fight amongst each other even as they maintain an empire. There's even a fully fleshed-out fictional language! In other words, Klingons are very much a high fantasy concept stuffed into a science-fiction world.
One huge similarity to "Game of Thrones" is that both Westeros and the Klingon homeword Qo'noS are comprised of clans ruled over by a greater body — a monarch in Westeros and the Klingon High Council on Qo'noS. In fact, those clans are both referred to as houses. One almost has to wonder whether Martin took inspiration from "Star Trek" when coming up with his own fantasy world, or if the writers who came up with Klingon lore were simply drawing from the same historical pools of inspiration as he did. Either way, while Martin's inventions are bound by a single continent, the Klingons have an armada that spans across the stars, allowing for expansive storytelling on a different level and scale.