The New Hollywood movement has been oft-debated for its time span, qualifying factors, and merits as a movement, genre, or simply an era. Most of these arguments are subjective or semantic in nature, so let us assume for the sake of this list of directors that it spans from Arthur Penn's film Bonnie and Clyde in 1967 to Steven Spielberg's 1982 film E.T., which for many film critics marked a definite end to the movement. The period is best known for the emergence of directors as the guiding force of films rather than studios, and one its hallmarks was major studios' relinquishing of creative control to a new school of young directors who were influenced just as much by the French New Wave era as they were by earlier industrialist Hollywood films by the likes of Howard Hawks, David Lean, Billy Wilder and Alfred Hitchcock. While directors from this period respected and incorporated earlier Hollywood movements and directing techniques, they sought to break away from the actor vehicles of the old studio system, and broke boundaries for their genre-defying narrative choices and dismissal of commercial elitism.
20 Mike Nichols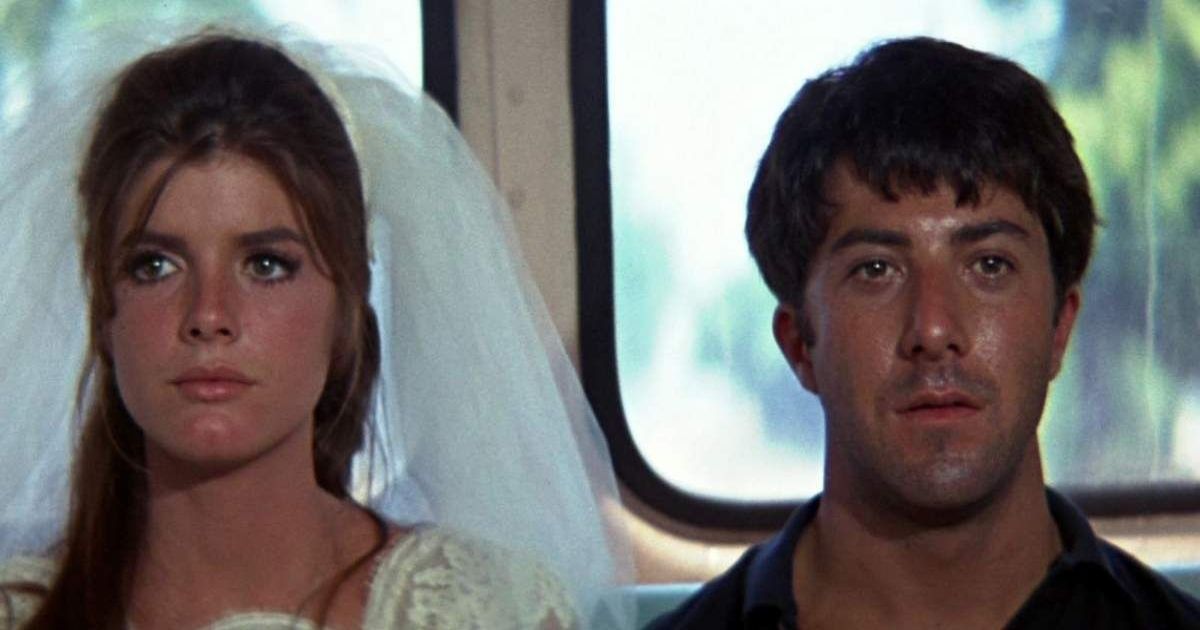 Mike Nichols may be the greatest Renaissance Man of New Hollywood. His family escaped Nazi Germany when he was a boy, and he had a wide range of influential work in show business, moving from early improvisational acting groups that presaged Second City, to a radio disc jockey, then eventually becoming a Tony-award winning theater director before turning to films. After studying under Lee Strasberg in New York City, Nichols directed the proto-New Hollywood Who's Afraid of Virginia Woolf, a successful film that helped usher in this new movement. His most prototypical New Hollywood film, however, came next, with the release of The Graduate.
This Dustin Hoffman-led movie could be argued as the genesis of New Hollywood along with Arthur Penn's version of Bonnie and Clyde, and became vastly influential for its new themes of premarital sex and free love, and it's incorporation of contemporaneous folk music by Simon and Garfunkel. He followed with more films that were strictly in the New Hollywood vein: Catch-22, The Day of the Dolphin, and The Fortune. All three films touched on new topics in film, from anti-war sentiment to completely far-fetched science fiction. All the while Nichols continued his impressive work in theater and impressed for the range of his film work in the 60s and 70s.
19 John Schlesinger
Probably the least recognizable name to come out of New Hollywood, British-born John Schlesinger still may have made the movement's most important film, Midnight Cowboy. The film is a landmark for merging non-traditional and taboo topics with a classic fish-out-of-water plot, and as the only X-rated film to win the Oscar for Best Picture, proved to studios that a film as risqué as the story of a male prostitute could cross over into the mainstream and become extremely profitable despite a small budget. While Schlesinger's career peaked early and may not be as storied as others on this list, he is tremendously important as one of the few openly gay directors at the time, and his collaboration with Dustin Hoffman tapped the latter's unique skill when they followed up Midnight Cowboy with another landmark film, Marathon Man.
Schlesinger said in 1970, "I'm only interested in one thing — that is tolerance." Indeed, he was 20 years ahead of his time with addressing LGBTQ+ topics, which Hollywood feared depicting until much later when the AIDS epidemic forced national conversations about sexual preference. Schlesinger also lampooned the old guard of Hollywood with his 1975 film Day of the Locust, which used the incredible talents of New Hollywood actors Donald Sutherland and Karen Black to discuss the dark side of Hollywood aspirations. While Schlesinger's later films were often critical and commercial failures, his stamp on New Hollywood remains as indelible as his influence on the modern human-rights movement.
Related: Jon Voight and Sean McNamara Talk the Making of Dangerous Game
18 Tobe Hooper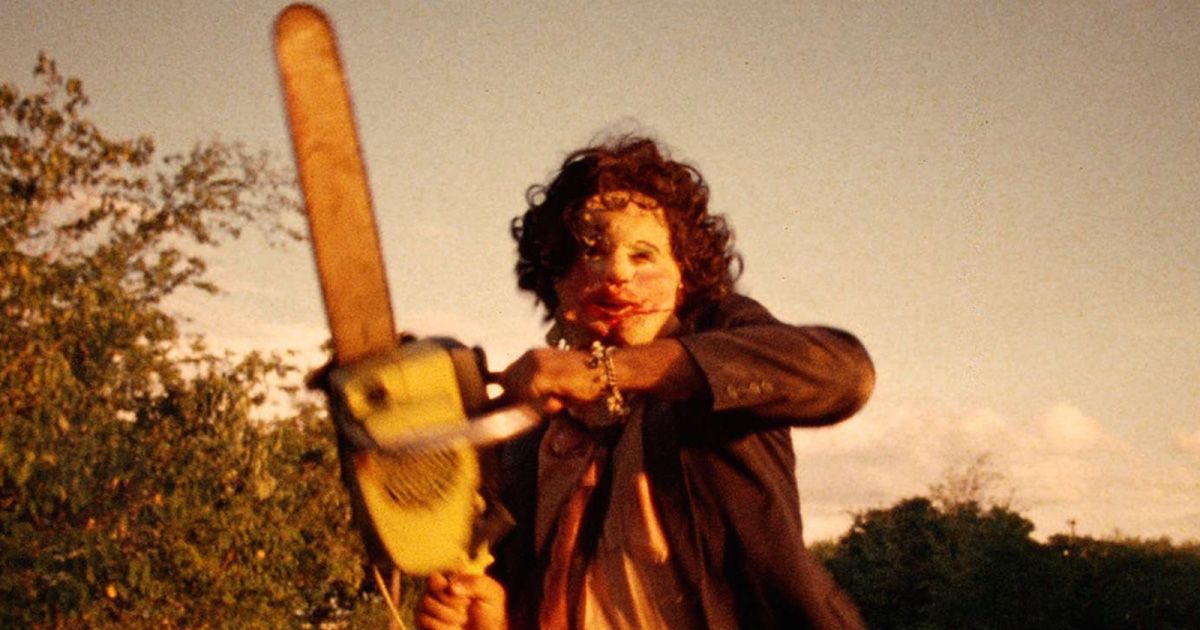 While many directors from this period had a metropolitan bent and made films about intellectual ideas, Tobe Hooper came from a uniquely different background. His Texas upbringing led him to explore the world of poor white Americans through his complete overhaul of the horror genre. In 1974, having already directed a more traditional feature, he created The Texas Chainsaw Massacre, easily the most influential horror film ever made, but also impressive for its innovation of indie films and the use of non-actors and realism to heighten the terror that shocked the nation and broke film boundaries. Never before had a movie shown this amount of gore, and the movie rescued the horror genre from recycled monster movie plots, instead turning to mass murder.
Ironically, it may also be the New Hollywood film that is most reflective of the era politically, with Hooper asserting that Vietnam, the 1973 energy crisis, and the propagandizing mass media machine all had a major influence on his decision to make people into movie monsters rather than science-fiction creations. The "star" of the film is Leatherface, whose anonimity behind his flesh-made mask made him as terrifying as any performance by a known commodity could. While Hooper remained mostly in the horror genre for the rest of his career, it should be noted that he directed the incredible, Spielberg-produced movie Poltergeist, which could be argued for inclusion in New Hollywood and also completely innovated the supernatural thriller genre.
17 Arthur Penn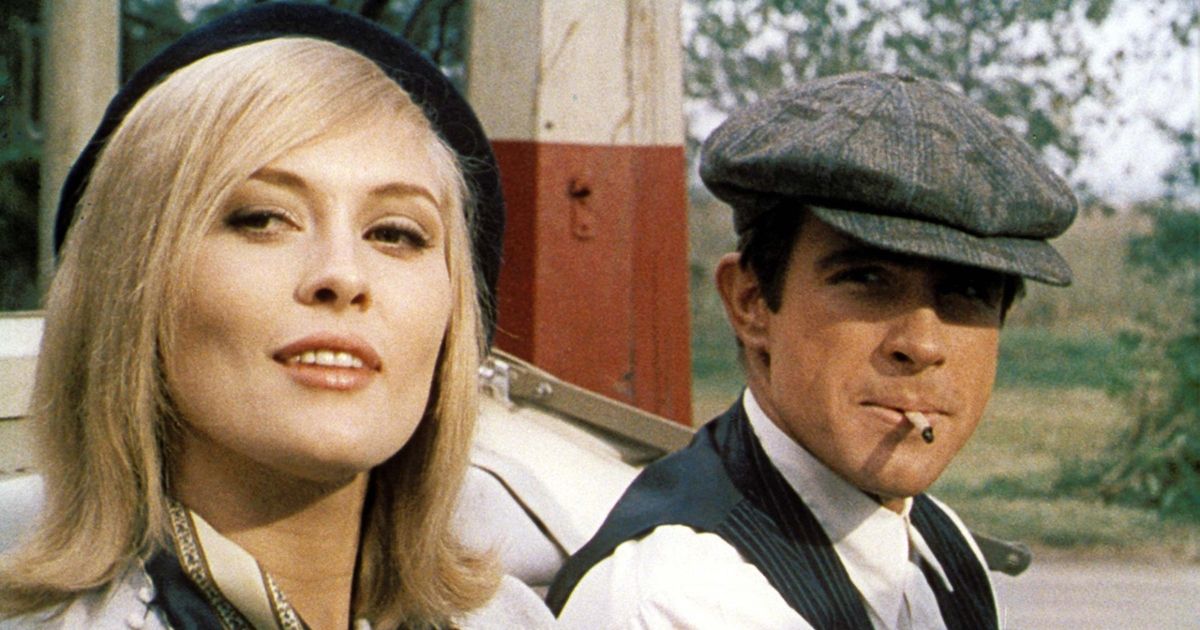 Like Stanley Kubrick, Arthur Penn is one of the New Hollywood directors whose success and influence pre-date the movement. Having already made successful Hollywood films like The Chase, Penn is most known for bringing concepts from the French New Wave into American filmmaking, and is unique in that his biggest contribution to New Hollywood was an adaptation of a real-life story about the infamous bank robbers. Still it was as influential as any film from the movement, and rather than taking a romanticist approach to the story, he made a more graphic and violent film that refashioned an old Hollywood idea. He elevated Warren Beatty to the most famous actor associated with the movement, made subsequent films Alice's Restaurant and Little Big Man that continued the movement's themes and narrative style. He seemed fixated on using European film techniques to tell stories that were quintessentially American, and passed this torch to his protégé Terrence Malick, who later perfected this approach. He was also instrumental in elevating everyman actors like Dustin Hoffman and Gene Hackman into starring roles, another earmark of New Hollywood.
16 George Romero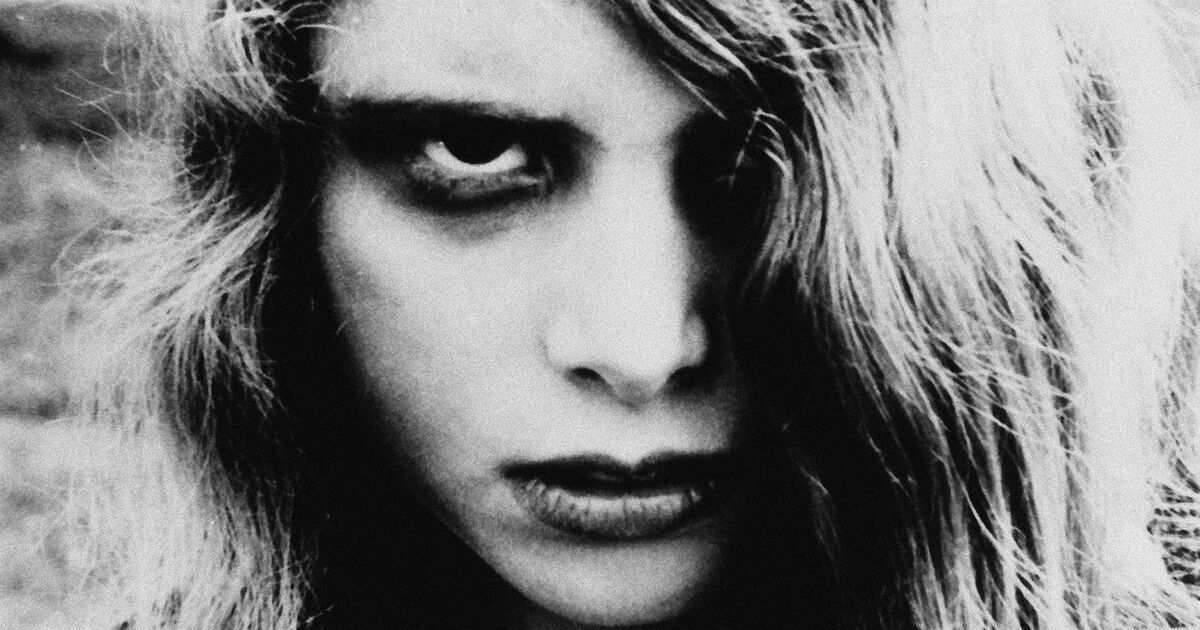 Though he is one of the lesser-known filmmakers on this list, George Romero might be the most influential for current directors, given the rash of zombie movies and series that have spread through Hollywood in the last decade. Romero didn't call them zombies when he created Night of the Living Dead, but his 'ghouls' created the modern representation of reanimated corpses that can be seen everywhere from Danny Boyle's 28 Days Later, the enormous Walking Dead franchise, even prestige series like HBO's The Last of Us.
Romero made some bold choices in the film, showing horror in a less campy fashion than previous scary movies, and casting an African-American man, Duane Jones, in the lead role at a time when few dared. He essentially created the modern horror film, and given the genre's enormous prevalence on today's streaming platforms, you could argue that he's had as big an economic impact on movies and television as any director to come out of New Hollywood.
15 Brian DePalma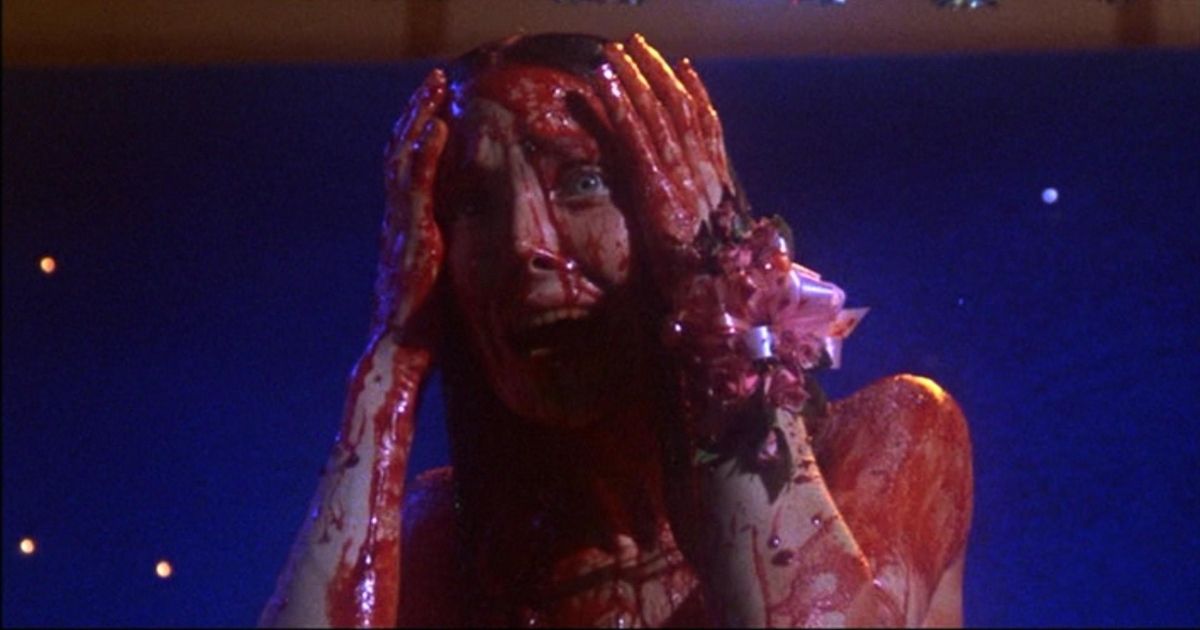 Brian De Palma has had one of the strangest careers of any director from the New Hollywood school, spending the 1970s moving between genres as disparate as comedy and horror. Despite being a film school peer and friend of Steven Spielberg and George Lucas, he was less interested in their world-building ambitions as he was in making highly designed, unsettling films that blurred the lines between good and evil characters.
After some fits and starts in the early '70s, he made the first adaptation of a Stephen King novel when he made Carrie in 1976, a completely different approach to horror than Spielberg's Jaws, using a supernatural idea that was heightened dramatically by De Palma's realism. He catapulted Stephen King into being the most adapted novelist ever, and brought the concept film into the horror genre from that point forward. That same year he made Obsession, another of his greatest films that has a tone typical of New Hollywood. He also made one of last identifiably New Hollywood when he remade a famous Michelangelo Antonioni film into Blow Out with John Travolta. The film was one of the signals that New Hollywood was ending, with New Wave concepts no longer striking a chord with audiences and directors who came out of the movement seeking new directions.
14 Roman Polanski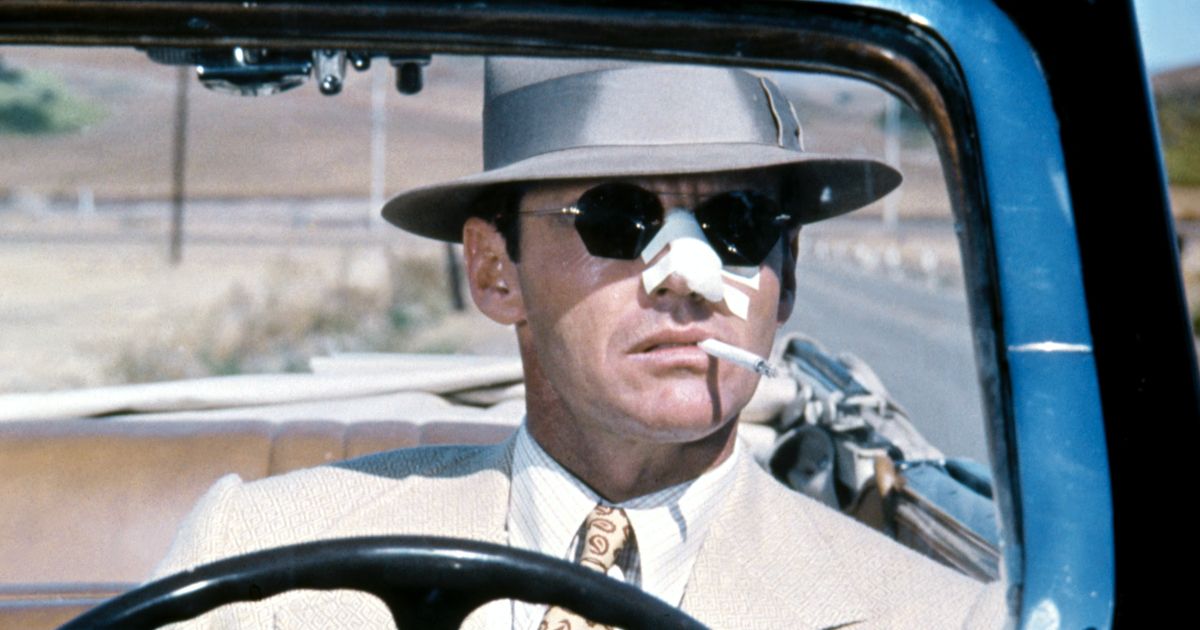 Has there ever been a more beloved and reviled director than Roman Polanski? One of the few non-Americans to come out of New Hollywood, the Polish émigré survived the Kraków ghetto during WWII, concealing his Jewish identity until eventually making his way to Britain and beginning a career in movies. He finally entered Hollywood with a bang, making Rosemary's Baby, a much-copied satanic film that was years ahead of its time. He subsequently became one of the biggest directors in showbiz, drawing on his harrowing childhood to bring him a step above his New Hollywood peers. Life indeed imitated art, when evil found its way to Polanski's literal doorstep in the form of the Manson Family, who murdered his pregnant wife Sharon Tate and four others at his Bel-Air home in 1969.
Undeterred, Polanski went on to direct possibly the greatest of all New Hollywood films, Chinatown, in 1974. He continued to make interesting dramas and horror films throughout the decade, before his arrest in 1977 for raping a minor. Polanski fled to France to evade extradition for his crimes, and despite the Hollywood social climate protecting his reputation enough that he won a Best Director Oscar in 2002, the #metoo movement subsequently saw to it that his sexual improprieties would mean the merciful end to a career that once shown brighter than any director to come out of this movement.
Related: Chinatown Prequel Series is Happening at Netflix
13 Mel Brooks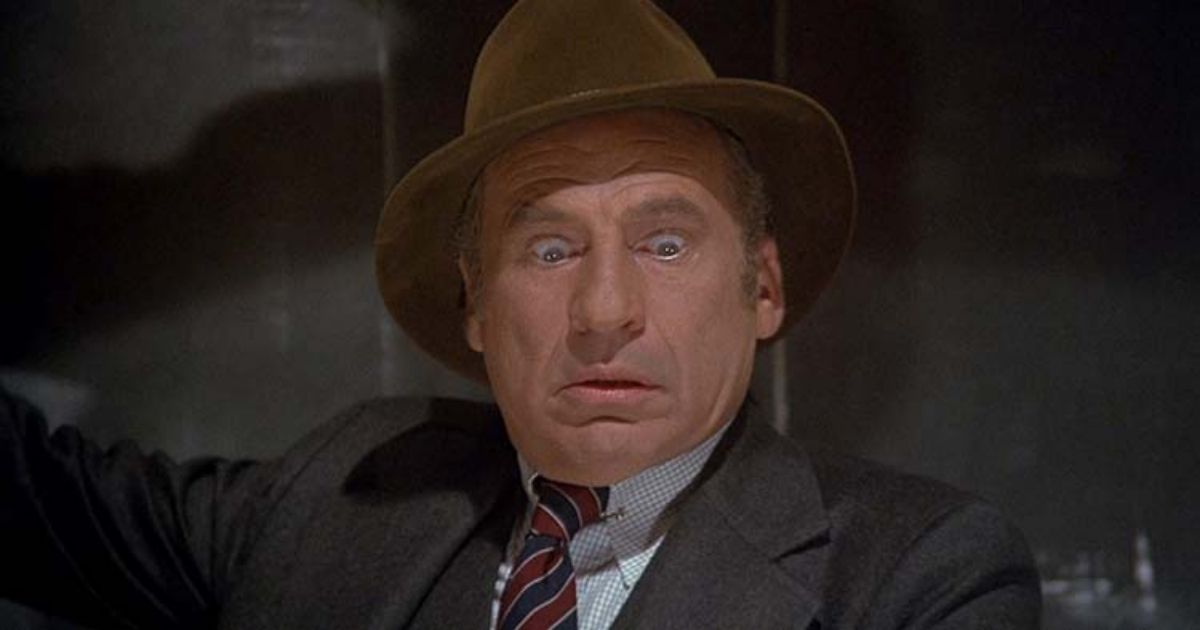 Mel Brooks is arguably the hardest director on this list to argue as a part of New Hollywood, given that his career was already in full swing by the 1950s variety shows that made him famous. Still, the Borscht Belt product didn't bring his stand-up comedy acumen to the film business until the 1970s, placing him squarely inside the time period of the movement. He's the only director on this list that did strictly comedy films, but they deserve inclusion because of how different their tone was than anything prior.
Blazing Saddles made Brooks a comedy superstar, and tackled social issues, race, gender dynamics, and sexuality in a way that previous comedies hadn't dared. He also mastered the art of the comedy parody, when he made Young Frankenstein, one of the great masterpieces of comedy that hasn't aged a day since its release. Brooks had found his niche, and was greatly admired by his New Hollywood peers for his mastery of the comedy genre.
12 Michael Cimino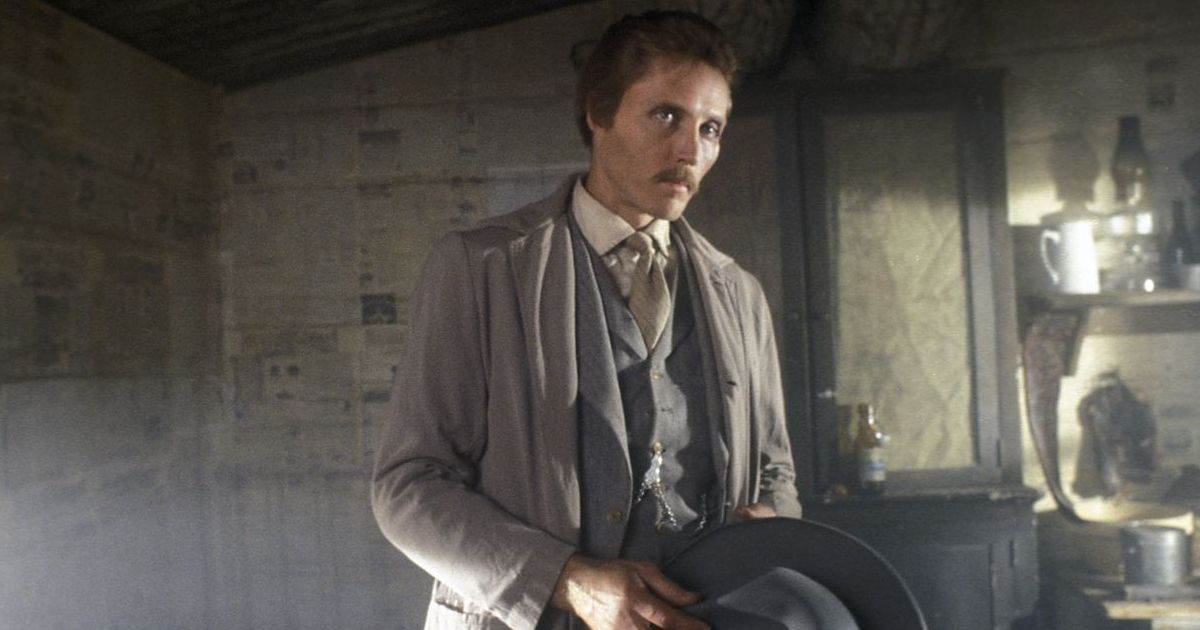 Michael Cimino is another New Hollywood director whose rollercoaster of a career has led to his professional ethics being examined nearly as much as his incredible early work. He found his entry into Hollywood via screenwriting, using his spec script for Thunderbolt and Lightfoot to get his first directing job on the movie, which became a big success due to Cimino's expert direction and the invigorated love for the road movie created by Easy Rider. The movie has aged magnificently, but it was his next film, The Deer Hunter, that showed Cimino's enormous talent. He won Best Director and Best Picture for the film, making Robert DeNiro into the most respected actor in Hollywood while launching Meryl Streep and Christopher into stardom of their own.
The film is one of the great crown jewels of New Hollywood, owing to his obsessive attention to detail, but that same obsession became his unraveling. When his overly-ambitious next film, Heaven's Gate, flopped at the box-office, Cimino helped usher in the demise of director-driven films that signaled the coming end of New Hollywood. His career never recovered.
11 William Friedkin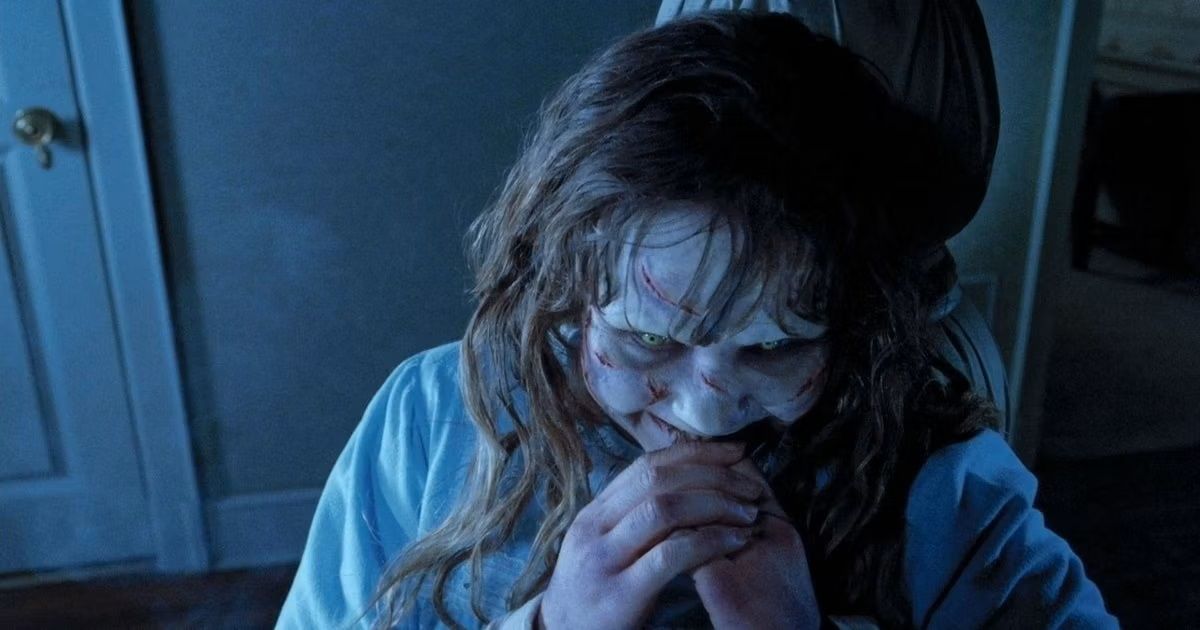 William Friedkin, like Cimino, is a director whose star shone brightly before box office failures later curtailed his career. Still, his work on The French Connection and The Exorcist remains some of the most groundbreaking in the history of film, with nearly every crime film and horror movie since borrowing elements from Friedkin's directorial style. He wasn't afraid to get dirty, pushing the limits of what censors would allow to be put on screen, and showing a warts-and-all approach to his staging and camera work. He single-handedly reinvented the chase scene in The French Connection, and while Spielberg gets the credit for the term blockbuster, it was actually The Exorcist that first saw audiences winding around city blocks for a chance to see this unbelievable film a year before Jaws.
10 Sidney Lumet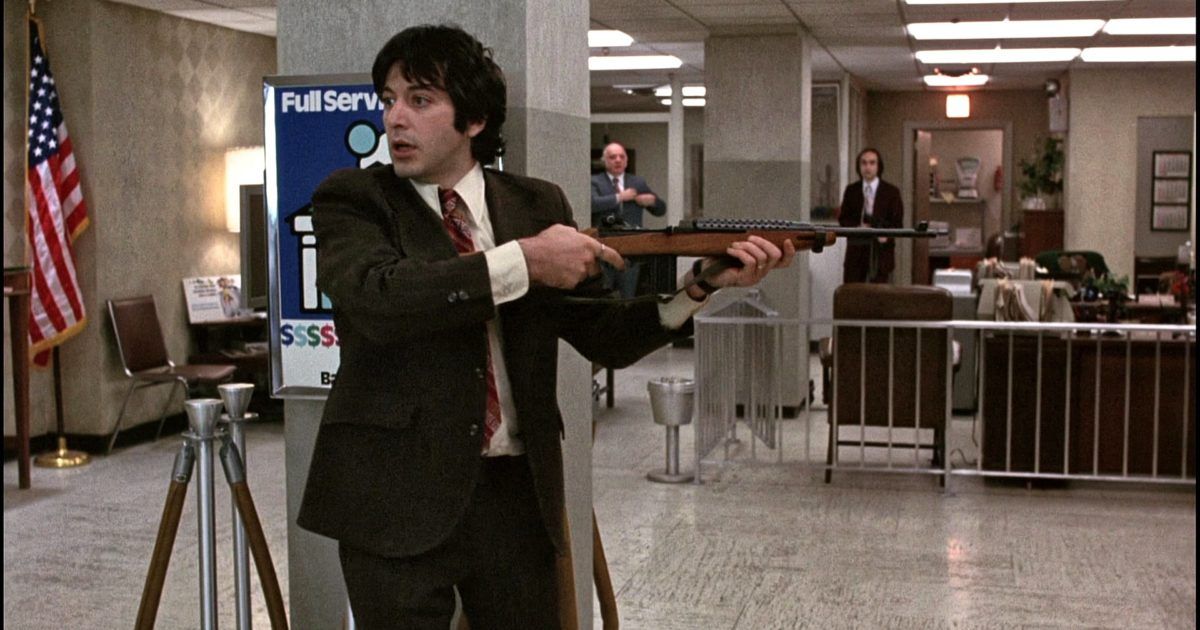 If we're talking pure talent, Sidney Lumet deserves inclusion this high up the list for his incredible collaboration with Al Pacino on Serpico and Dog Day Afternoon, two prototypical New Hollywood movies. The actor-friendly director also had a wide range, directing the musical The Wiz and the psychological drama Equus during the New Hollywood period. He also had one of the most prolific careers of any director, owing to his ability to get films finished on time and under budget with his fast-paced shooting style. While his greatest work was by far his 70s films, he was making impressive movies until nearly the end of his life.
9 Ridley Scott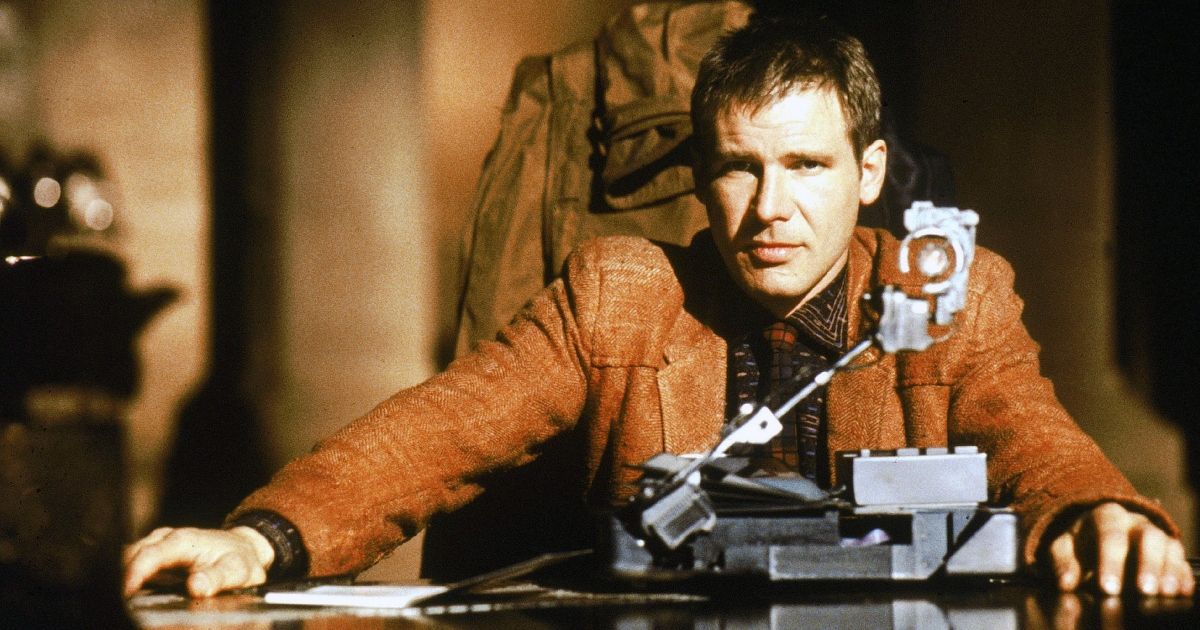 Another British director to cross over into New Hollywood, Ridley Scott is one of the few to have started as a TV commercial director. He didn't move into filmmaking until late in the movement, but he sure left an impression, making two of the greatest science fiction films ever created in Alien and Blade Runner. Alien defied all previous genres, setting an out-and-out horror film in space, and it remains the scariest space franchise ever created. His true masterpiece, however, was Blade Runner, chronologically one of the last films of New Hollywood, but still included here for its tonal overlap with the movement. Scott has also had one of most successful career of anyone on this list not named Lucas or Spielberg, continuing one of the most storied film careers to this day and could be argued as the greatest science-fiction director of all time.
8 John Cassavetes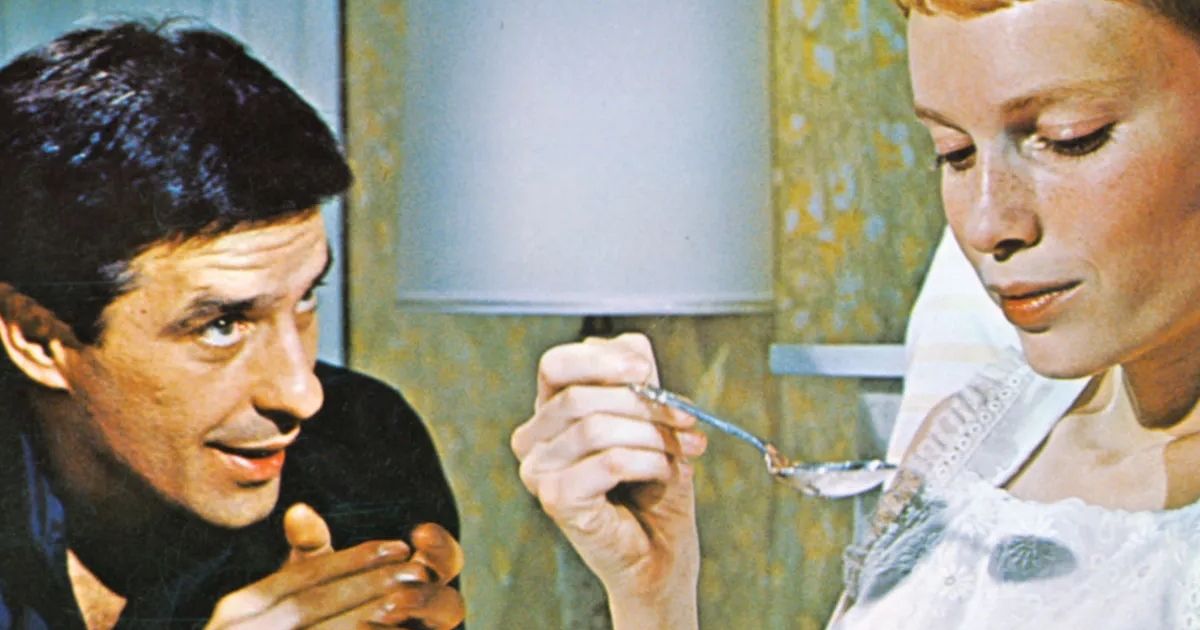 John Cassavetes differs from other directors here for his long foray into acting before becoming a quintessential New Hollywood director. He even earned an Oscar nomination for his unique acting skills and look in The Dirty Dozen. His greatest talent was directing, however and his psychological dramas of the 70s show all the strife and discombobulation of Americans during the Vietnam era. His influence was massive, with later directors like P.T. Anderson crediting him as a major precursor to their work, and two of his films, The Killing of a Chinese Bookie and A Woman on the Under the Influence deserve inclusion in the Library of Congress for their capture of a uniquely American psychology. He dispatched of protagonists, and his bleak world view was better served by gritty actors like Peter Falk and Ben Gazzara, and like Martin Scorsese often had audiences rooting for bad characters.
7 George Lucas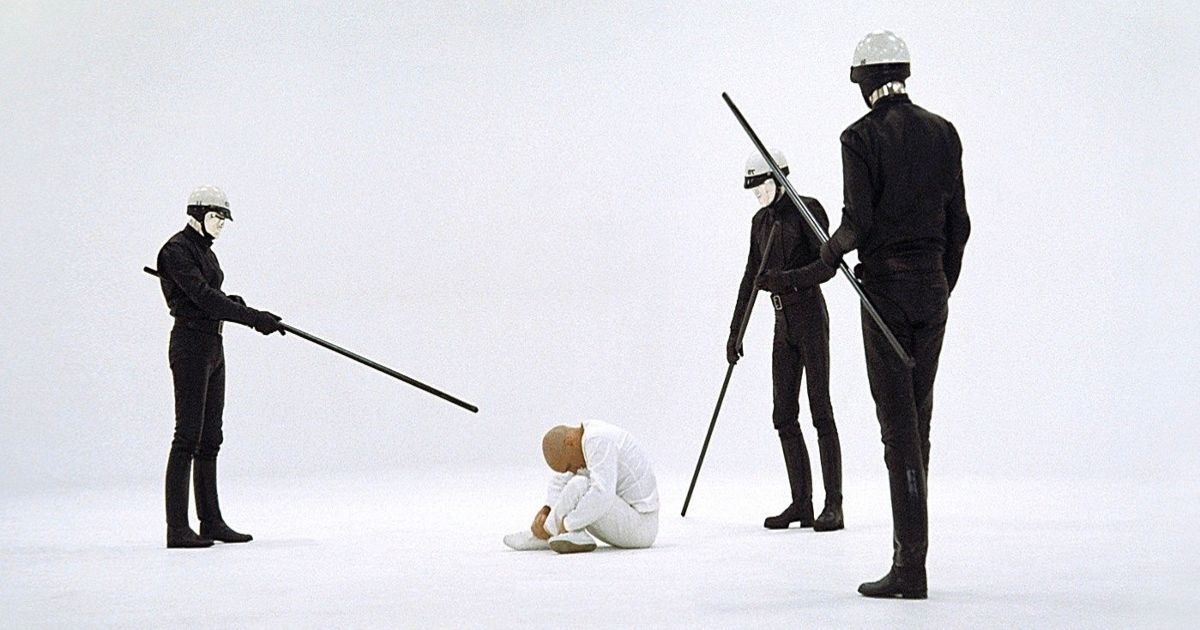 While George Lucas didn't necessarily have the directing talent of some his New Hollywood peers, his world building approach to filmmaking is unparalleled, even today. Although he may seem out of place on this list, he warrants inclusion for his first two films, THX 1138 (his first attempt at a large scope sci-fi film) and American Graffiti (arguably the first hangout movie ever made). His tone was much lighter than many other New Hollywood directors, but when working within science fiction he actually had a dirtier, more cyberpunk vision of space than predecessors like Stanley Kubrick. Of course his legacy will forever be tied to the Star Wars franchise and Indiana Jones, in effect becoming the opposite of New Hollywood by becoming a studio himself, but his early films place him squarely among his AFI peers and have a clumsiness he later outran when building enormous film franchises.
6 Hal Ashby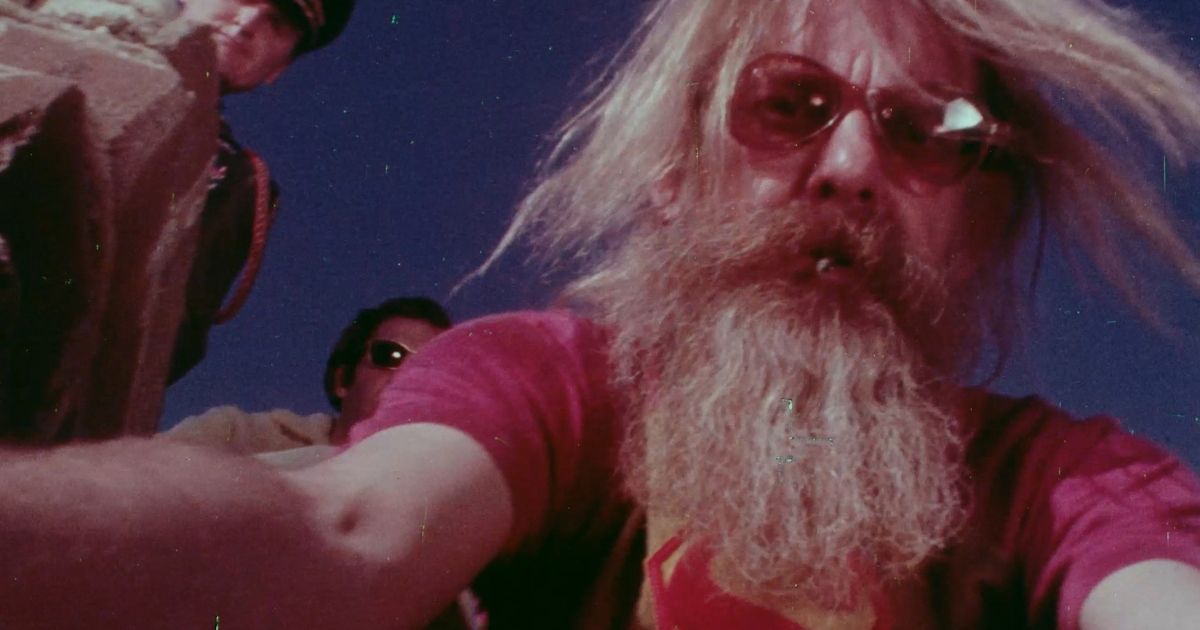 Never a 'name' director in the manner of some others on this list, Hal Ashby still holds a trump card over his New Hollywood peers — he has simply never made a bad film. You could argue every single film he's made is a cult classic, though he's mostly only remembered for Harold and Maude. Certainly, there would never be a Wes Anderson or Noah Baumbach without Ashby's enormous influence. Never one to impress at the box office, he still rifled off one completely unique film after another, with unheralded masterpieces like Being There and Shampoo coming during the New Hollywood era. He got some of the greatest performances ever out of names as big as Jack Nicholson, Warren Beatty and Peter Sellers, and may have elicited even more if not for his Bohemian lifestyle and disaffection for Hollywood before an untimely death at age 59.
5 Robert Altman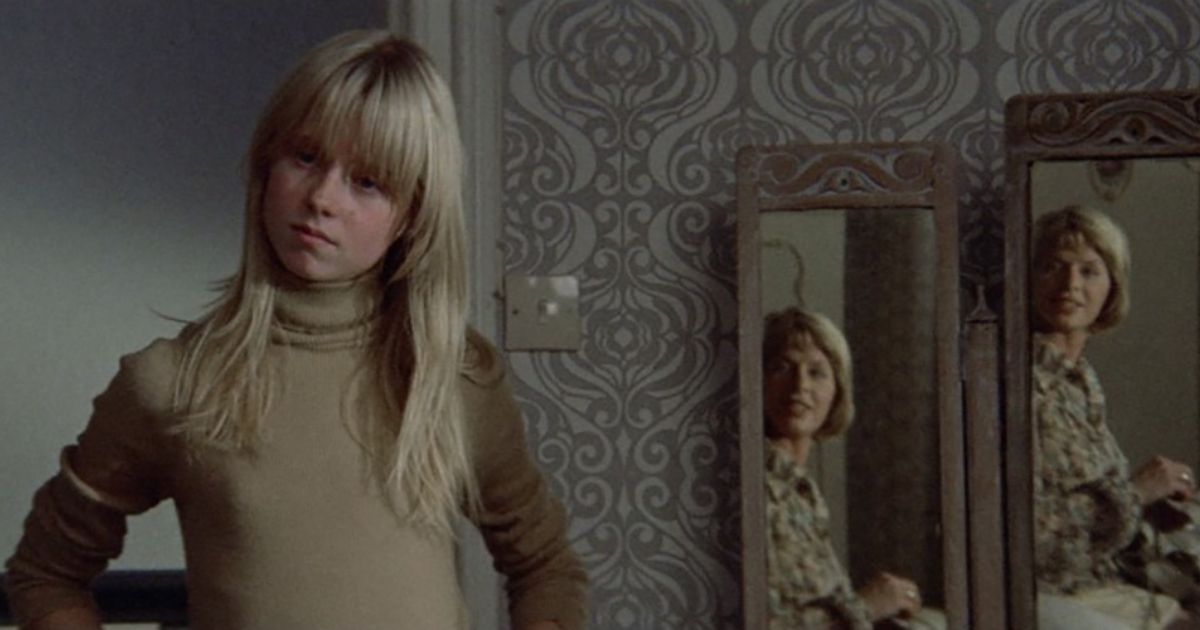 Robert Altman will forever remain the king of the ensemble cast film, and his dialogue driven movies finally won him notice in 1970 with the release of M*A*S*H*, one of the most culturally important films in American history for its timing. Although it was set during the Korean War, it was released during Vietnam, and the civil unrest over the latter war made the themes and characters appealing to American sensibilities as young men were being shipped off to Asia. It cleverly disguised anti-war notions that made it so popular, it was then adapted into the biggest narrative drama on television. Altman, however, remained in film, making one cult classic after another in the 70s with titles like California Split and Nashville. His movies were extremely theatrical, a style he never wavered from, and his influence was as vast in television and theater as it was in film.
4 Francis Ford Coppola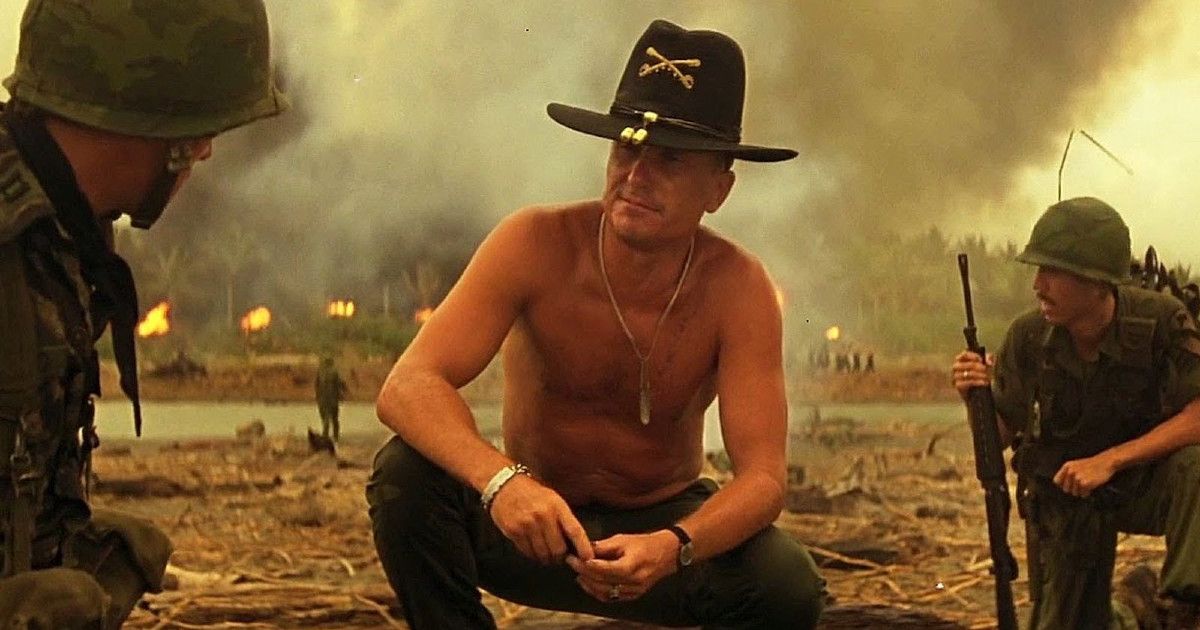 The greatest mafia films ever made, the greatest war film ever made, and an incredible Gene Hackman espionage film — this is Francis Ford Coppola's output during the New Hollywood era. It is just as hard to explain how he achieved this level of work during New Hollywood, as to explain why he never came close to reaching those heights again once the era ended. Some say it was his pompousness from those early successes. Others contend it was the lack of suitable adaptation material or good screenplays to mine. What is certain is that Coppola wasn't simply a flash in the pan, and his downturn may be the absence of all the factors that made New Hollywood such a fertile period in the first place — the societal impact of Vietnam, economic hardship, and the impetus to constantly invent and reinvent. Once that melted away into the yuppie 80s, so too did Coppola's preternatural talent for making films that touched on the pulse of all it is to be American.
3 Martin Scorsese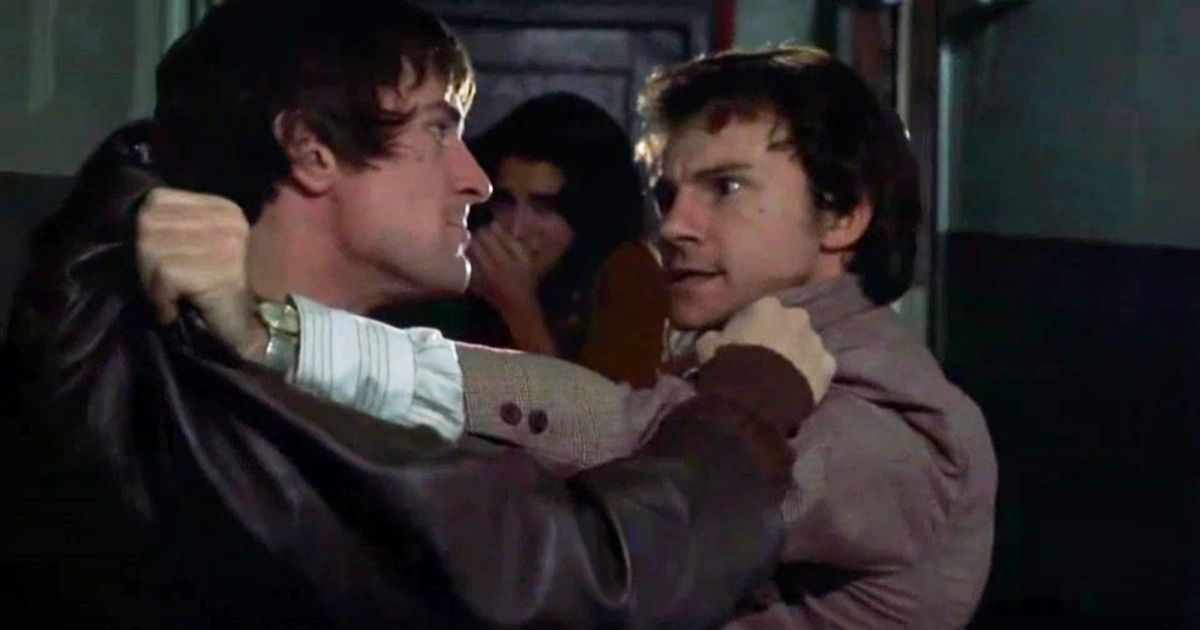 The Roman Catholic Saint of Violence, Martin Scorsese invented a cocaine-fueled, blood-spattered narrative style that made the camera the biggest star of his 1970s movies. The biggest film buff of the entire New Hollywood movement, Scorsese channeled everyone from Kurosawa to Sergio Leone into his films in his quest to show the dark side of New York City. In the process he created the greatest platform for young acting talent in the 70s and innovated dolly-moves, steadicam, and crane shots to make the likes of DeNiro and Keitel into household names. He is without a doubt the grittiest director to emerge from New Hollywood, and still operates in largely the same style to this day.
2 Steven Spielberg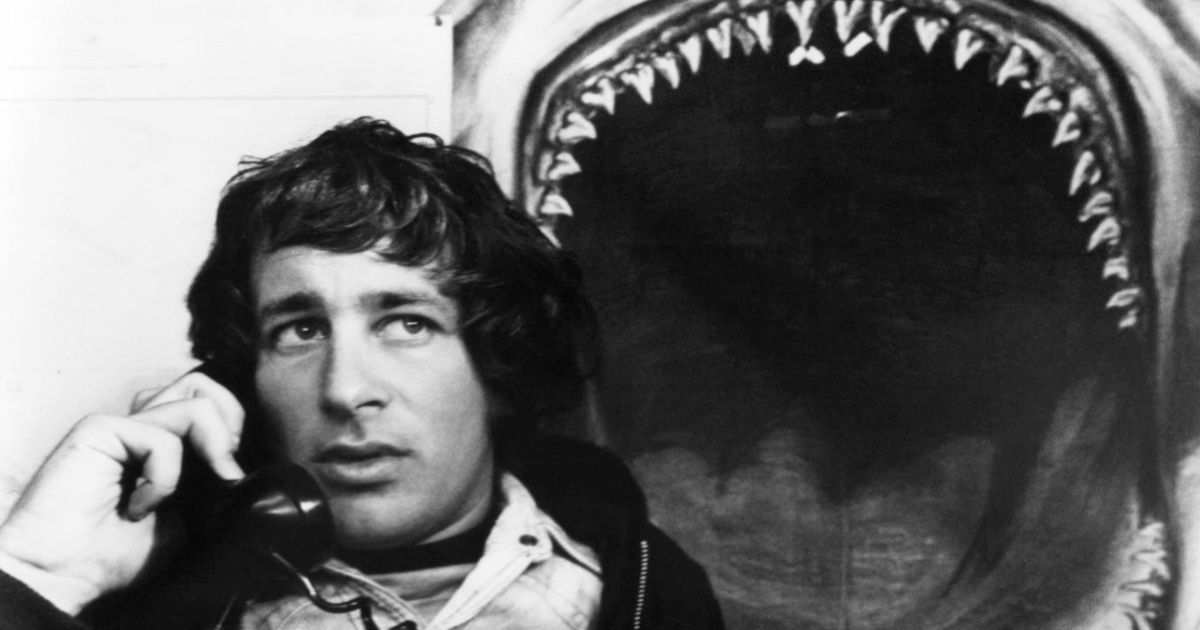 The most commercially successful director to emerge from New Hollywood, Steven Spielberg was the wunderkind of the group, with Sid Sheinberg giving him a seven-year contract at Universal at the tender age of 23. Spielberg was adept at making films for television, but grew out of the medium when he was offered Jaws at age 29. The movie changed cinema forever, and Spielberg's encyclopedic knowledge of blocking and camera moves enabled him to draw all the influences of David Lean and Akira Kurosawa into films that defied boundaries.
While you could argue he was too commercial and studio-friendly to for admittance into New Hollywood status, Duel, Jaws, and Close Encounters of the Third Kind all contain major elements of the movement, but Spielberg made those films on such a large scale as to elude such a classification. He was winning the game and moving the goalposts at the same time in the 70s, and its little surprise he is thought by many to be the greatest director ever.
1 Stanley Kubrick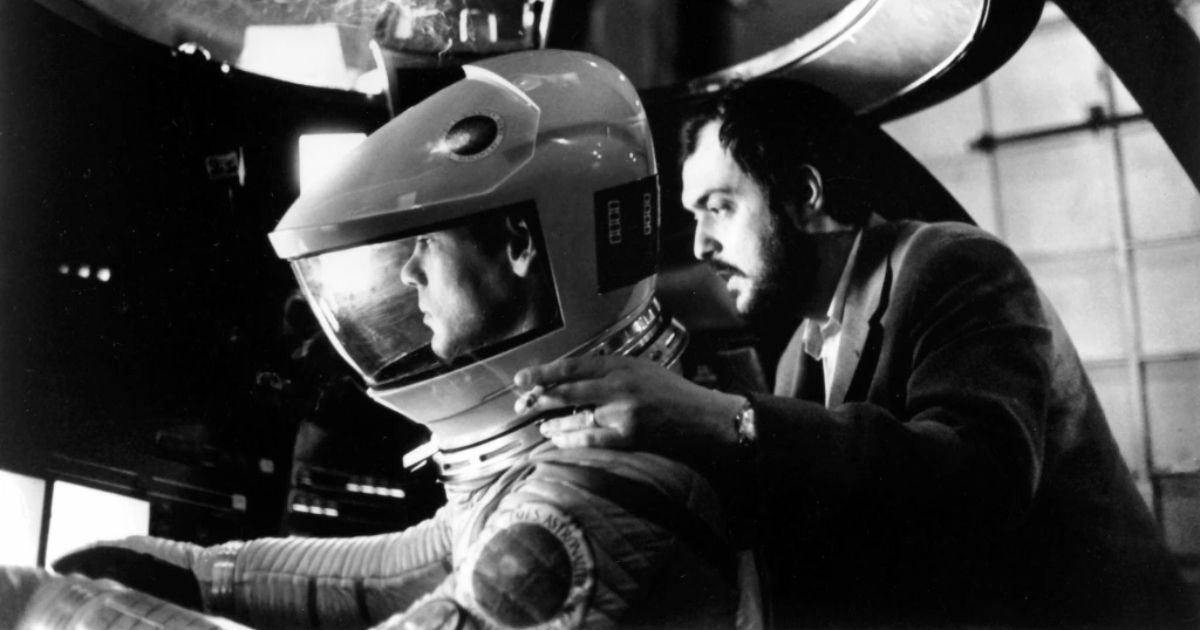 Stanley Kubrick had already become a Hollywood legend by the time the New Hollywood era began, with titles like Dr. Strangelove and Spartacus to his name, but he may have benefited more than any director from the factors that created the movement, namable a contract with Warner Brothers that gave him full creative control over his films and final cut on everything, as well. This enabled him the flexibility to turn into his darkest era of filmmaking, starting with 2001: A Space Odyssey, the first science fiction film associated with the movement. He stretched the development time out, and let his movies run longer than studios generally preferred, allowing himself the ability to realize his filmic visions as he saw fit. He made four of the greatest films ever during this period, culminating in the incredibly unsettling movie The Shining. While never the most profitable director, he was always the most powerful and achieved a level of authorial control never seen before or since.