Sidney Prescott. Laurie Strode. Nancy Thompson. These are some of the most recognizable final girls in slasher movies. They're strong, brave, and often the last ones standing after facing off against a killer. The characters have grown to become the face of their respective franchises, and their iconic status is undeniable.
But there's one character who deserves more recognition for her work in the horror genre: Gale Weathers.
Gale, a cutthroat reporter played by Courteney Cox, has become a consistent character in the Scream franchise since its debut in 1996. However, she's usually overshadowed by Sidney's strong-willed heroism despite the fact that she's just as, if not more, courageous. Let's look at Gale's history throughout the Scream films and why viewers shouldn't be so quick to dismiss her as a final girl.
Gale Uncovers Woodsboro's Secrets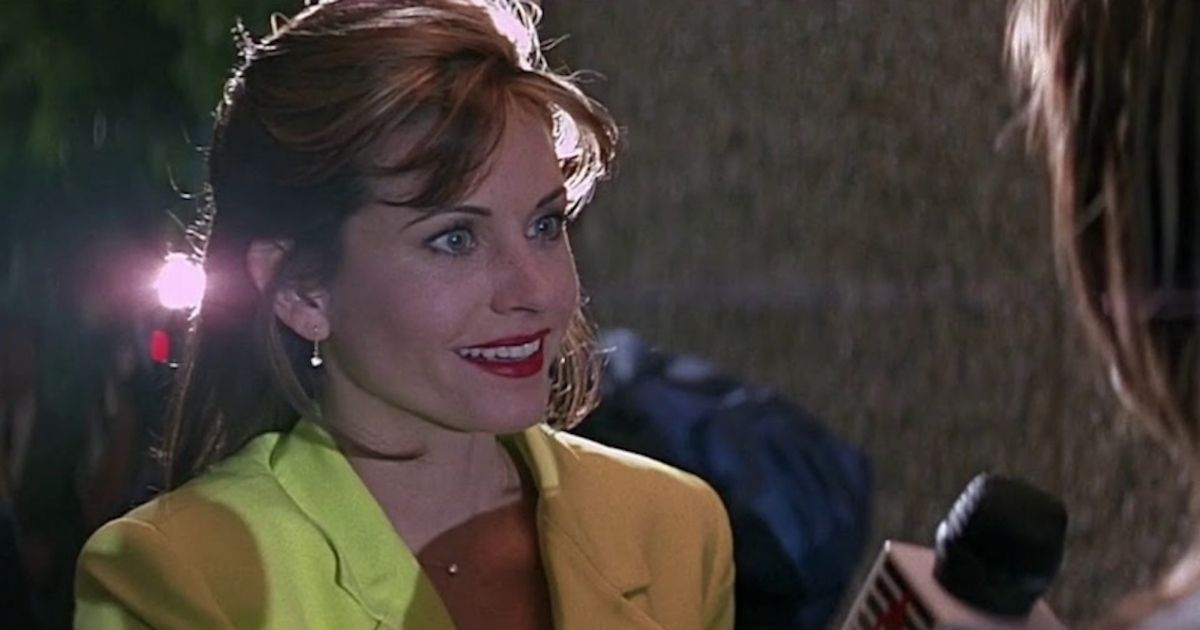 The first Scream movie introduces viewers to the town of Woodsboro and the Prescott family just one year after Sidney's mother is murdered. Suspected killer Cotton Weary is on death row for the crime, with only Gale fighting for his innocence. Her book Wrongly Accused: The Maureen Prescott Murder is her attempt to uncover the truth and boost herself to fame.
Gale heads back to Woodsboro after the murder of two high school students and quickly inserts herself in the investigation of what she believes to be a copycat serial killer, much to Sidney's dismay. She's a key part of the film but truly shines during the iconic reveal of Ghostface's true identity. This is where it's learned that Billy and Stu are the masterminds behind the murders, and Gale does not hesitate when she has a chance to step in and end the reign of terror.
Related: Scream VI Character Posters Find the Many Victims Staring Down Ghostface
Scream's final act marks the first of many times Gale faces off against the killer(s), as each finale has her confronting them head-on. She's shot at the end of Scream 2 and takes a knife to the shoulder in Scream 4but that doesn't stop her from showing up every time to help her friends. Her relentless work and bravery helped uncover so many dark secrets from Woodsboro, something that other characters struggled to do.
Gale Shows Up Where Others Don't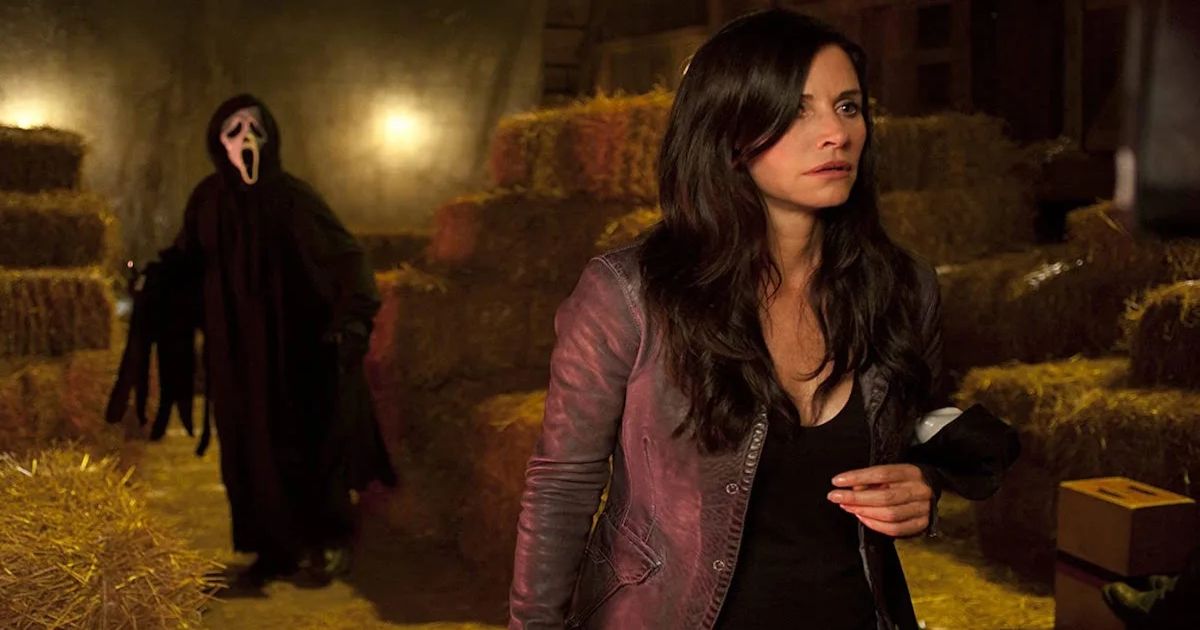 Well, surprise, surprise. Someone dies, and Gale comes running.
Gale's courage is second to none when it comes to Screamyet most credit still goes to Sidney. There's no denying that Sidney is an exemplary final girl, but there have been many times when she lets fear get the best of her and tries to hide away or try and convince herself that the new set of murders is unrelated to her past.
In fact, much of Scream 3 is Sidney hiding away and living under a new identity. It takes several murders before she finally forces herself to meet up with Gale and Dewey to try and learn more about her mother's secrets. This comes only after she fled Woodsboro for college in Ohio in an attempt to reinvent herself and leave the trauma of her past behind.
On the other hand, Gale always seems to be one step ahead of the story. She's in Woodsboro the very next morning after Casey Becker's murder, the same being true in nearly every sequel. Despite her tumultuous relationship with Dewey, the two always go above and beyond to protect Sidney from the killer. The original trio had a bond that seemed unbreakable, with Gale always being the most fearless and determined of the group.
Even the Police Turn to Gale for Help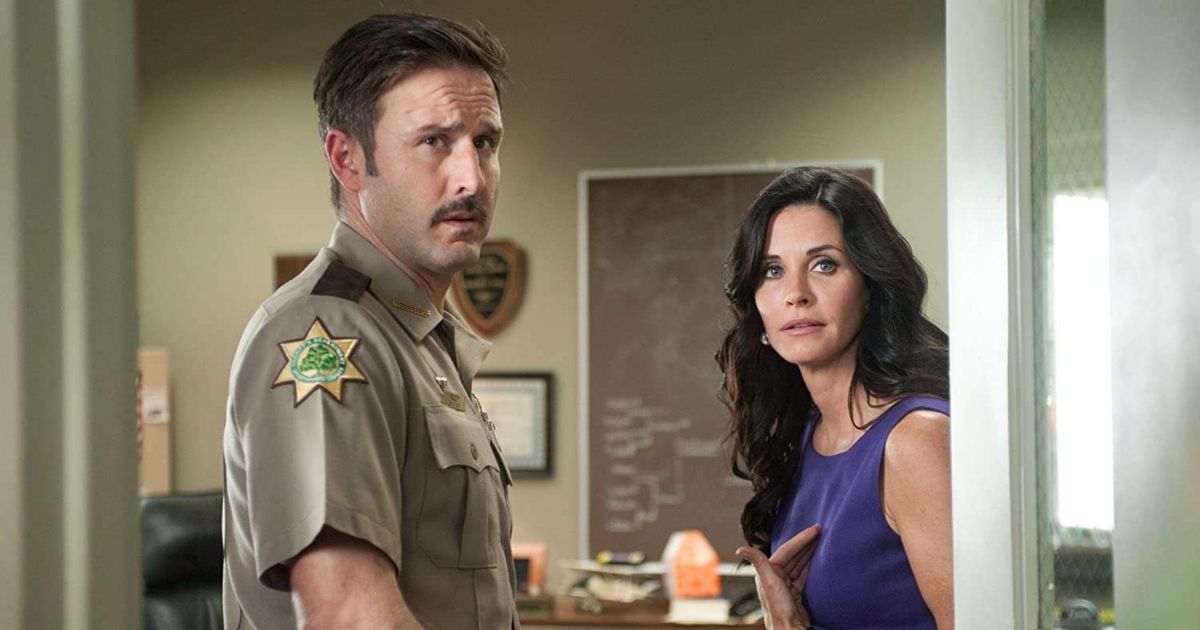 One of the key points that set Gale apart from other final girls is that the police actually turn to her for help. In Scream 2 and 3she works with the police to try and decipher the clues and determine who the killer will attack next. She's a valuable asset to LAPD detective Mark Kincaid (who goes on to marry Sidney between Scream 4 and 5), and she seems to have built a tight relationship with the officers overseen by Woodsboro Sherriff Dewey (David Arquette, Cox's actual former husband). Not even deputy Judy Hicks and her lemon squares can stop Gale from going rogue and getting her own footage of the killer.
Related: How Scream Perfected the Art of the Cold Open
Working with the police is something not often seen in horror characters, let alone a final girl. They usually don't believe the characters, as is seen in classics like Fright Night, Halloweenand A Nightmare on Elm Street. But with Gale, they realize just how beneficial she can be when it comes to information from the original crimes. She has knowledge of every single murder and a knack for recognizing patterns that the police have yet to pick up on.
Will Gale Survive Scream VI?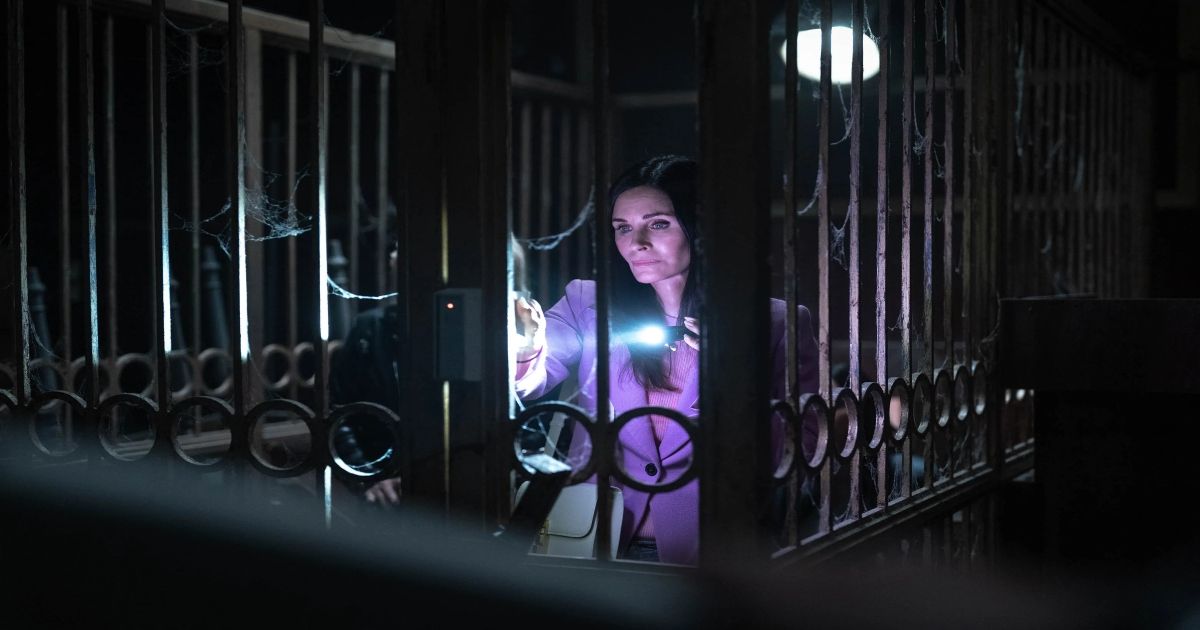 With Scream VI set to release in less than a month, the question on everyone's mind is whether Gale will make it out alive. She's the only returning member of the original trio, with Dewey being killed off in Scream 4 and Neve Campbell passing on the film after turning down the offer to return due to a salary dispute. This leaves Gale as the only character from the original trio to appear in VI, though Scream 4's Hayden Panettiere is also returning as Kirby.
The Scream VI trailer shows Gale receiving her first calls from Ghostface in six films, something that has fans nervous for her safety. She's also seen entering an abandoned warehouse, where she discovers a shrine dedicated to all the previous killers. It's clear she's still the same old Gale who won't just sit back and let another killer terrorize the city.
Gale may have started her involvement in the Woodsboro murders saga for the wrong reasons, but her transformation into a fearless hero and loyal friend is unique among final girls. She's genuinely underrated, and Scream VI might be her chance to shine as the fearless leader we know and love.