Whether you faithfully celebrate Valentine's Day or shrug it off as yet another commercial fest, and whether you're single or spoken for, the following titles are bound to make you smile, cry, reminisce, or simply long for a warm embrace. Some of them are light, funny, or cheesy. The others are more emotionally intense and will leave you sighing. So, wrap yourself in a fluffy blanket, grab some chocolates pour yourself some wine, and fall in love with the romance in these Valentine's Day movies.
13 Lady Chatterley's Lover (2022)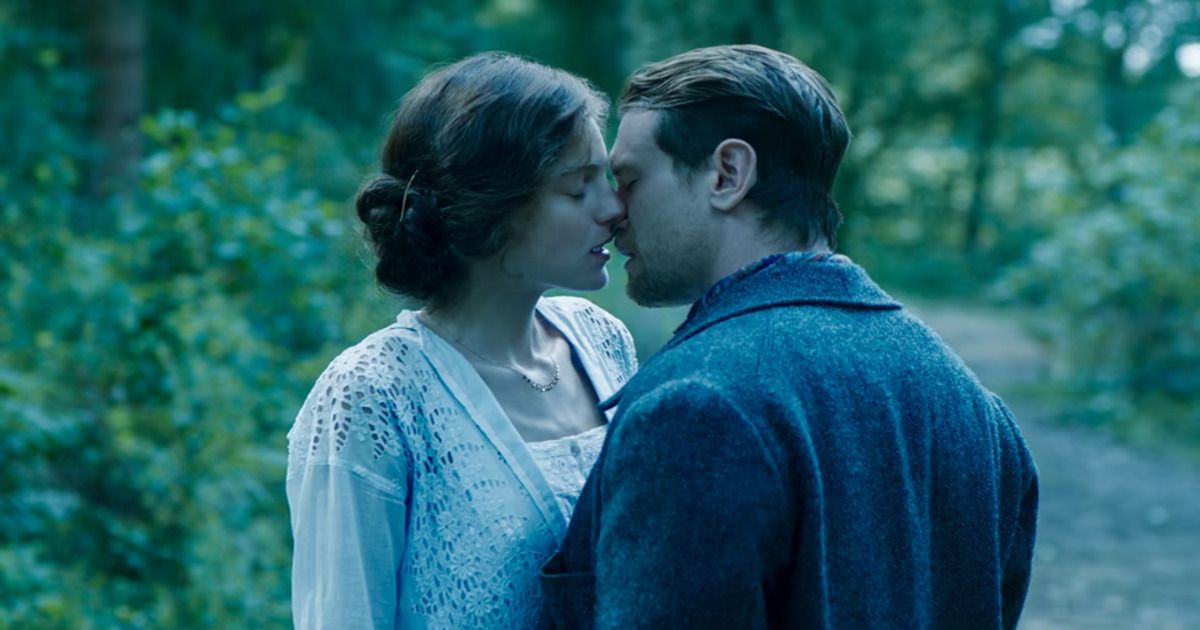 The latest adaptation of the 1928 controversial novel by British writer D.H. Lawrence, Lady Chatterley's Lover tastefully explores Constance Reid's (Emma Corrin) ardent affair with her husband's taciturn gamekeeper, Oliver Mellors (Jack O'Connell). Following a war injury that left him paralyzed and impotent, Lord Clifford Chatterley (Matthew Duckett) asks his wife to give him an heir with any "suitable" candidate. Little does he know that the free-spirited Connie, tired of being his caregiver, already has eyes for his handsome employee—a commoner. What starts as sexual exploration will soon turn into a deeper emotional attachment. Will Connie give Clifford a baby? More importantly, will she stay with him?
12 10 Things I Hate About You (1999)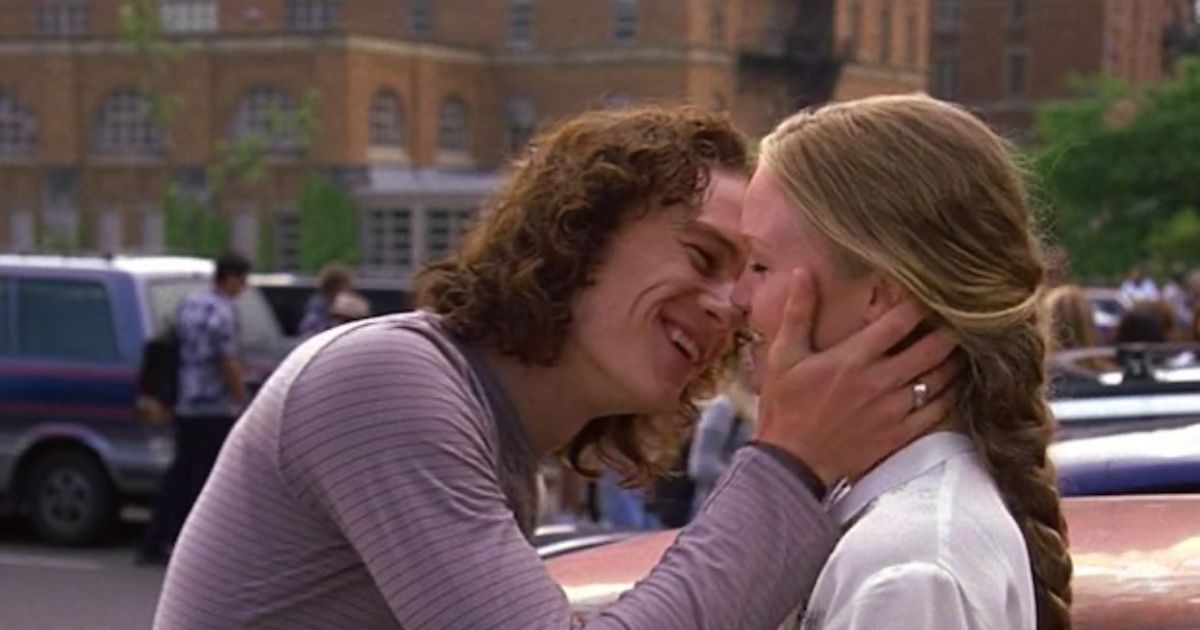 10 Things I Hate About You is loosely based on Shakespeare's The Taming of the Shrew, re-imagined in an American high school setting. Kat Stratford (Julia Stiles) is a sarcastic and ill-tempered senior, unlike her younger and popular sister Bianca (Larisa Oleynik). Since their dad has prohibited Bianca from dating before Kat gets a boyfriend of her own—quite a challenge, considering the latter's lack of social skills—a plan is conceived by new sophomore student Cameron (Joseph Gordon-Levitt) and his wealthy friend to speed up the process, involving mysterious bad boy Patrick (Heath Ledger). As funny as it is romantic, the movie is named after Kat's cheeky letter to Patrick.
10 The Lake House (2006)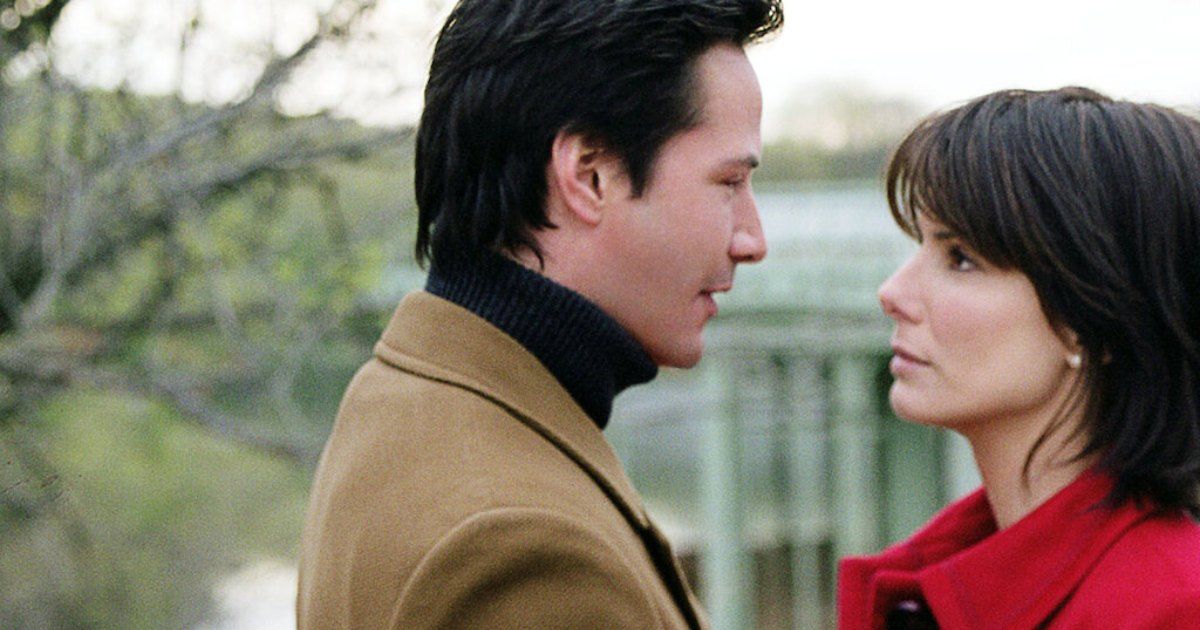 Time travel is a favorite feature in fantasy romance. Based on the South Korean title Il Mare (2000), The Lake House revolves around the mystical mailbox of a lakeside house, occupied by Dr. Kate Forster (Sandra Bullock) and architect Alex Wyler (Keanu Reeves) in different years. The two of them exchange letters through space and time using the mailbox, and fall in love against all odds. Bullock and Reeves had previously starred together in Speedand their on-screen chemistry is also palpable in The Lake Houseeven if they're only seen together briefly because of the different timelines.
9 He's Just Not That Into You (2009)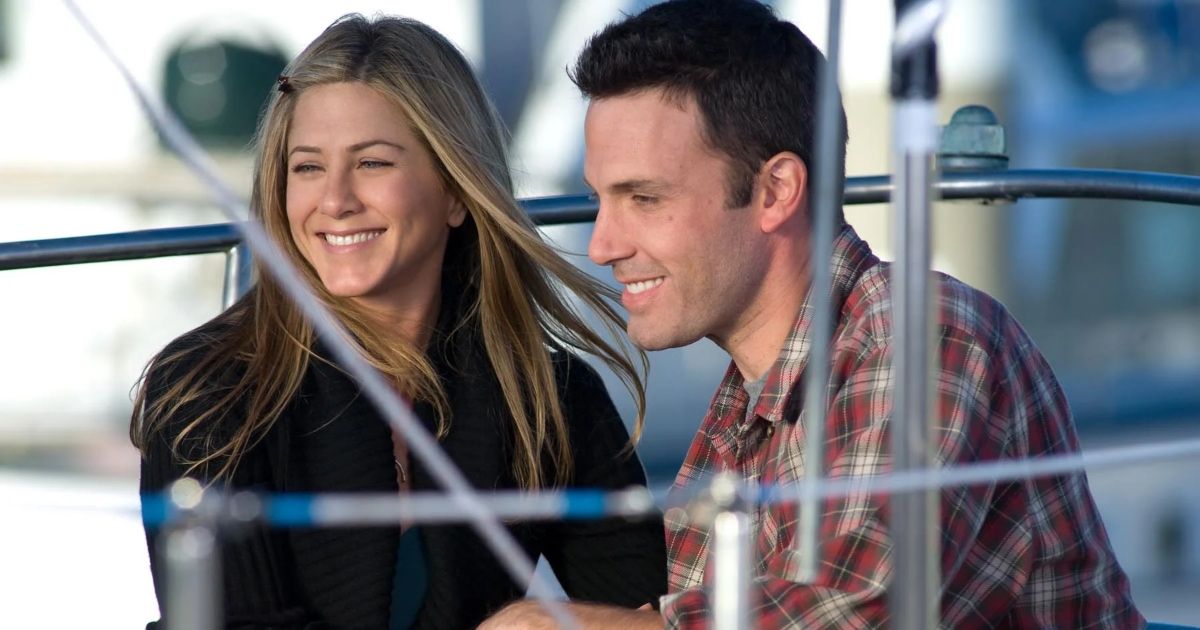 Set in fast-paced Baltimore, this romantic dramedy is adapted from Greg Behrendt and Liz Tuccillo's book of the same title. Gigi (Ginnifer Goodwin) keeps messing up her relationships, despite her friend Alex's (Justin Long) sardonic dating tips. She's into real estate agent Conor (Kevin Connolly), who has eyes for aspiring singer Anna (Scarlett Johansson). But Anna is only interested in Ben (Bradley Cooper), who is unhappily married to Janine (Jennifer Connelly). Janine's confidante is Beth (Jennifer Aniston), who is upset her boyfriend Neil (Ben Affleck) is taking his sweet time to propose.
Like the self-help book behind it, He's Just Not That Into Youis a reality check for those going crazy over unrequited love, but with a great cast—notable appearances include Drew Barrymore as an ad manager looking for love online and Busy Philips as a sassy bar server.
8 Bridget Jones's Diary (2001)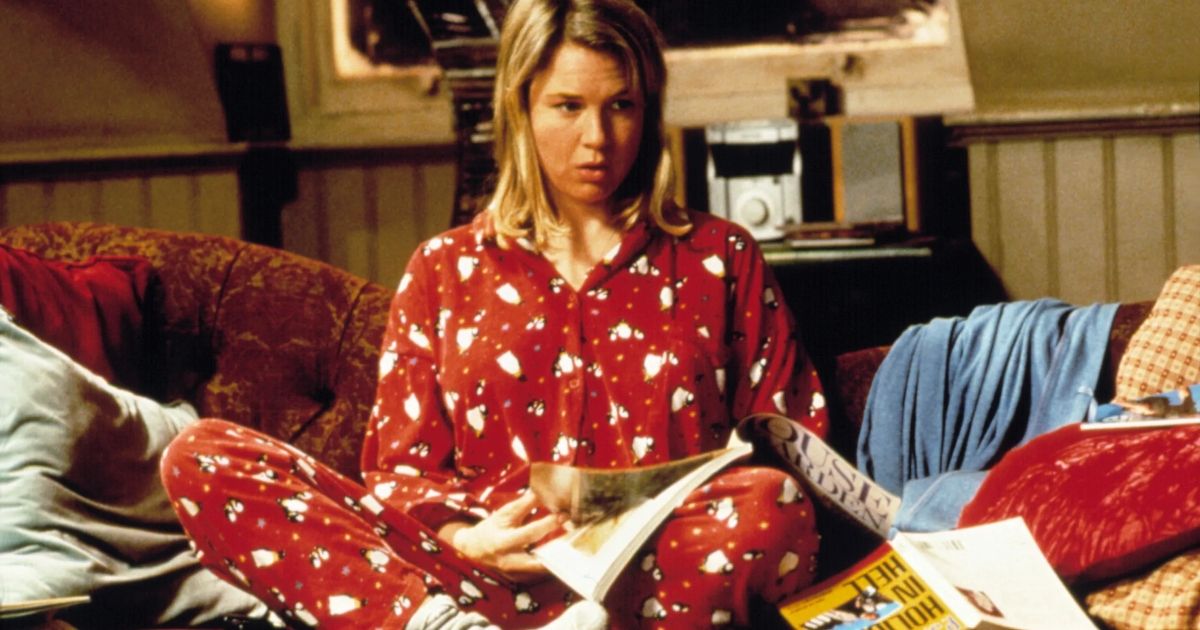 Bubbly, curvy, and relatable 32-year-old Londoner Bridget Jones (Renée Zellweger) jots down her work, social, love, and weight struggles in her diary in an attempt to make sense of her life and control her eating, drinking, and smoking habits. Her two romantic interests are her boss at the publishing company, Daniel Cleaver (Hugh Grant) and former childhood friend Mark Darcy (Colin Firth). To prepare for this Oscar-nominated, British-American-French romantic comedy, Zellweger had to gain 30 pounds, and her portrayal and mannerisms won Bridget Jones's Diary's star an Academy Award Nomination for Best Actress. A sequel, Bridget Jones: The Edge of Reasonwas released in 2004 and another one, Bridget Jones's Babypremiered in 2016.
RELATED: Bridget Jones's Baby Review: The Best Date Movie of 2016
7 The Princess Bride (1987)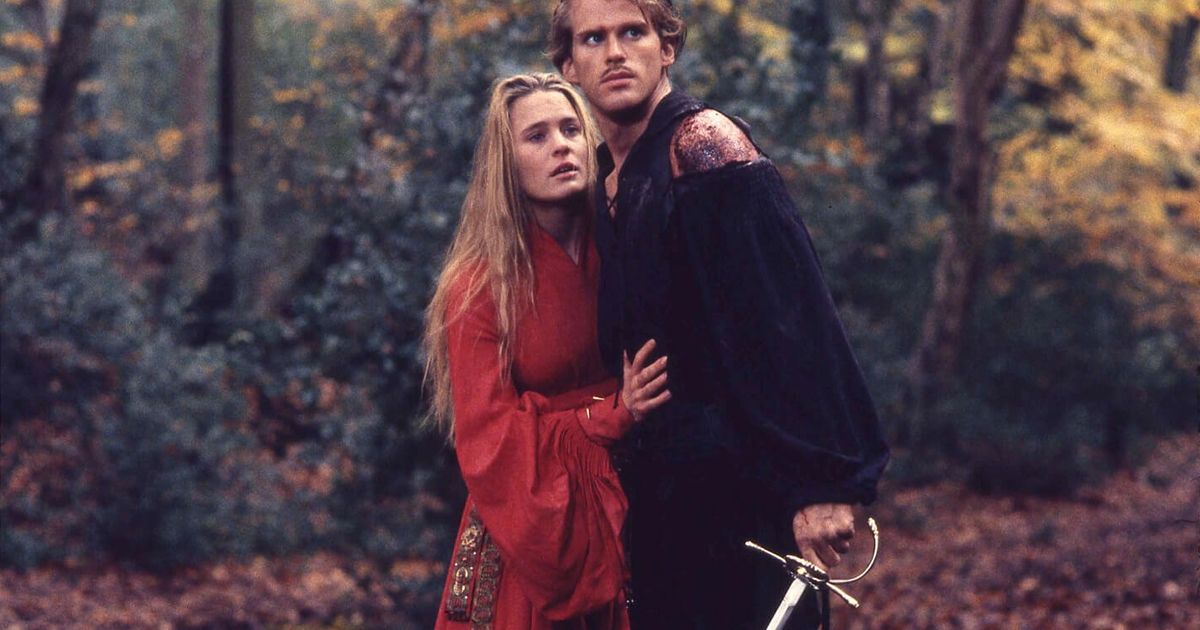 This endearing fantasy adventure comedy, based on the 1973 William Goldman novel of the same name, tells the story of farmhand Westley (Cary Elwes), set to rescue his beloved Princess Buttercup (Robin Wright) from the insufferable Prince Humperdinck (Chris Sarandon). Throw in some pirates, fencing duels, giants, witty dialogue, and the picturesque landscapes of the English countryside and the towering cliffs of Moher, and The Princess Bride has the recipe for a cult classic. "As You Wish", "Inconceivable!", and "My name is Inigo Montoya. You killed my father. Prepare to die!" are some of the film's most iconic lines.
6 Valentine's Day (2010)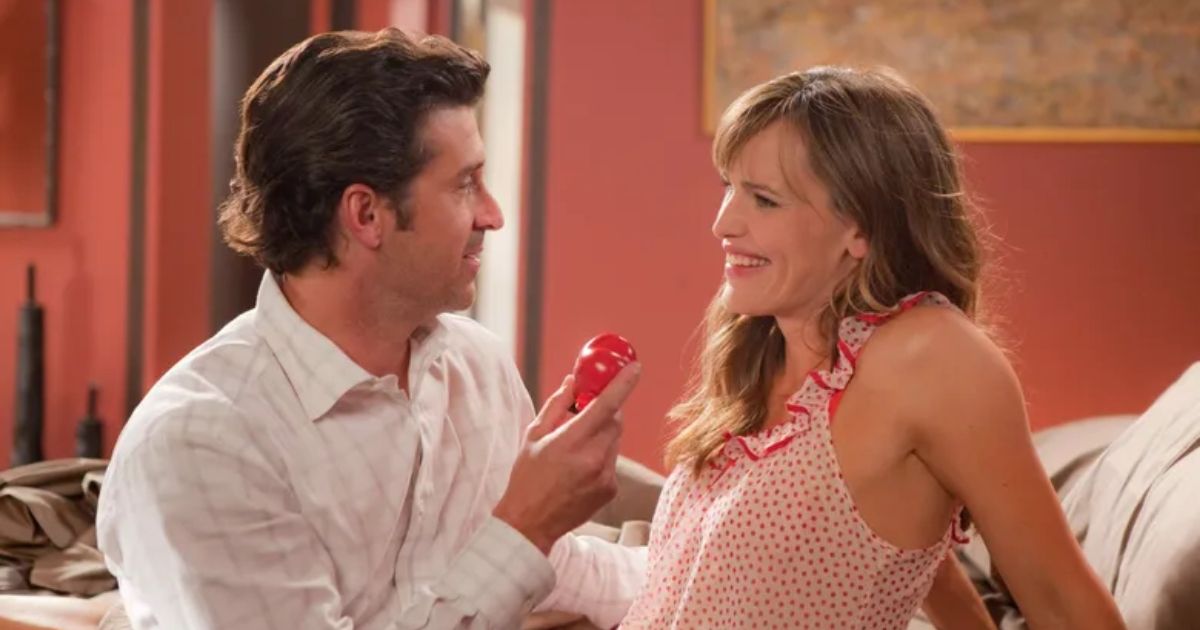 This aptly-named movie features an ensemble cast in a series of interconnected romantic stories set in Los Angeles: Jessica Alba as Morley, Kathy Bates as Susan, Jessica Biel as Kara, Bradley Cooper as Holden, Patrick Dempsey as Dr. Copeland, Jamie Foxx as Kelvin, Jennifer Garner as Julia, Anne Hathaway as Liz, Ashton Kutcher as Reed, Queen Latifah as Paula, Julia Roberts as U.S. Army Captain Hazeltine, Shirley MacLaine as Estelle, and George Lopez as Alfonso. The highlight of Valentine's Dayhowever, is mega-star Taylor Swift's movie debut as high schooler Felicia.
5 Chocolat (2000)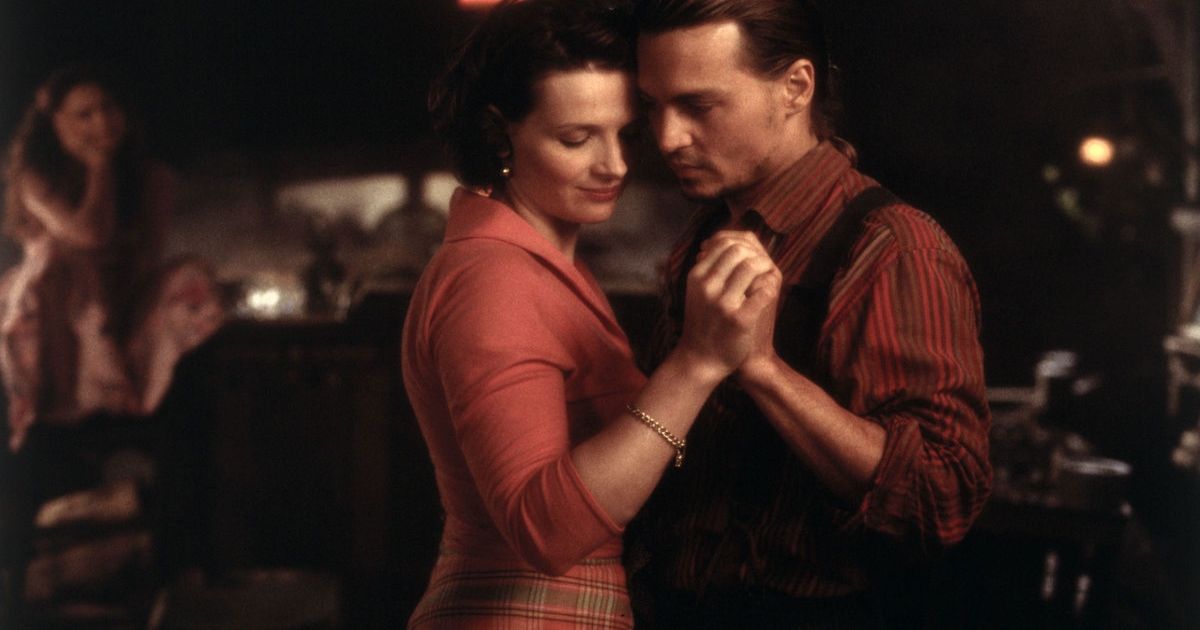 Lasse Hallström, known for his work on ABBA's video clips, directs this adaptation of the Joanne Harris novel. Vianne (Juliette Binoche) and her six-year-old daughter have been drifting all over Europe, following "the North wind" and a tradition passed down in their family. They arrive in the village of Lansquenet-sous-Tannes, where Vianne opens a chocolate shop, and concocts irresistible delicacies that will soon transform the villagers' stern lives, much to the disapproval of mayor Raynaud (Alfred Molina). Enter irresistible Romani camp leader Roux (Johnny Depp)—will this signal the end of Vianne's nomadic journey? Chocolat is as dramatic as it is delicious, and a great pick to watch while picking through your chocolate sampler.
4 Me Before You (2016)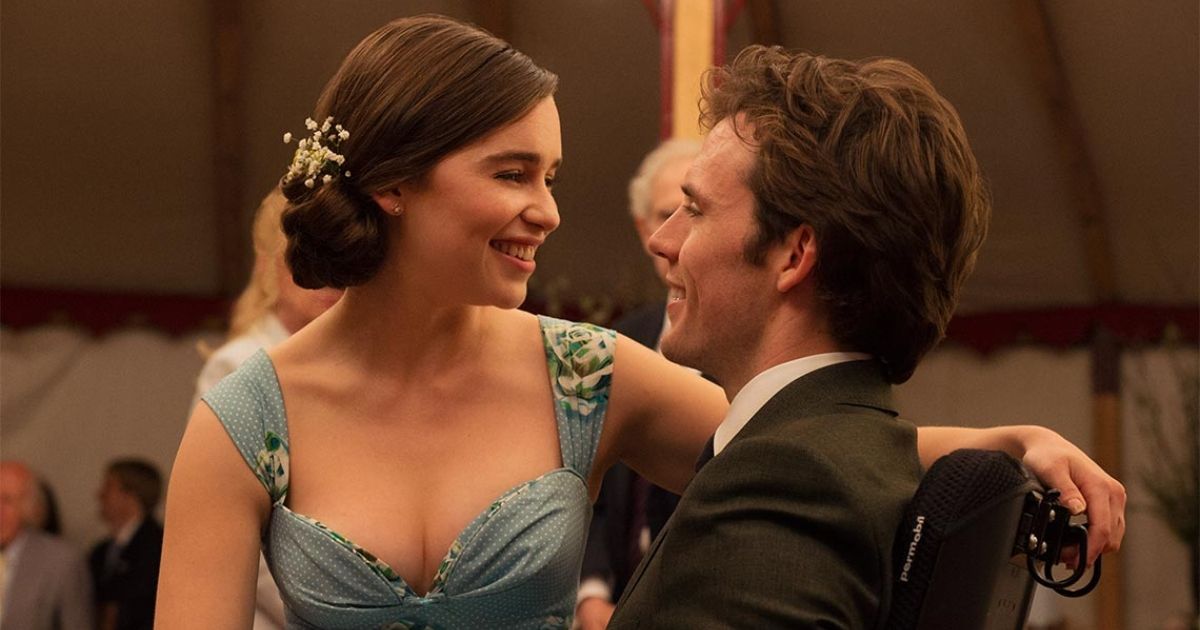 Louisa Clark (Emilia Clarke) is a quirky, outspoken country girl with a distinctive and colorful sense of fashion. She is hired as a caregiver for wealthy, cynical quadriplegic William Traynor (Sam Claflin), who is unable to accept his irreversible condition and is strongly considering assisted suicide. Will Lou's bubbly personality and desperate efforts at organizing enjoyable adventures change his mind and melt his heart, or will she have to learn to live a life after Will?
Fair warning: Me Before Youis a certified tearjerker, so tread carefully.
3 Love Actually (2003)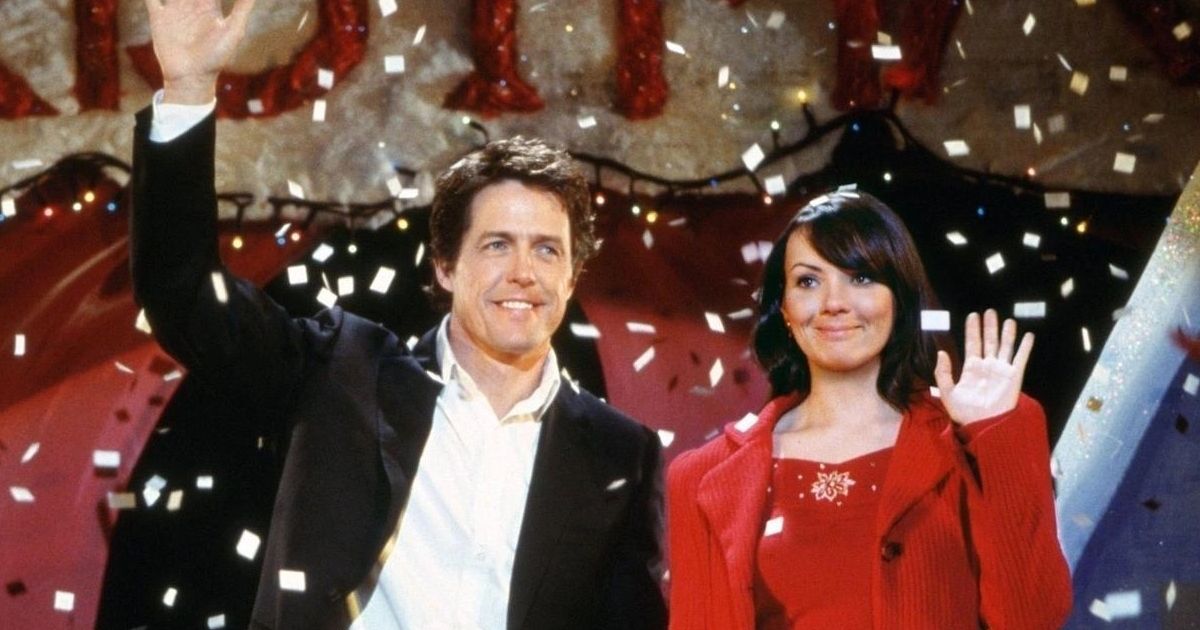 BAFTA winner Love Actually follows various couples in their interrelated love stories. It may be considered a Christmas movie, but with such a stellar cast and so many different themes, it'd be a shame not to include it in this list. Harry (Alan Rickman) jeopardizes his marriage to Karen (Emma Thompson) for a brief affair. Colin (Kris Marshall) is fed up with British women and decides to travel to America to find a less stuck-up partner. Former rockstar Billy (Bill Nighy) discovers he has feelings for his manager Joe (Gregor Fisher) while working on a single. Mark (Andrew Lincoln) falls for his best friend's wife Juliet (Keira Knightly). After two years, Sarah (Laura Linney) finally gets her colleague Karl (Rodrigo Santoro), but he doesn't understand why she cares so much about her brother's mental struggles. Prime Minister David (Hugh Grant) is fascinated with his opinionated assistant Natalie (Martine McCutcheon). Grief-stricken Daniel (Liam Neeson) helps his son with his crush on his classmate Joanna (Olivia Olson). Film body doubles John (Martin Freeman) and Judy (Joanna Page) can't get enough of each other. And after walking in on his wife with his brother, Jamie (Colin Firth) escapes to his cottage in France, where he falls hard for his caring Portuguese housekeeper Aurelia (Lucia Moniz).
2 A Moment to Remember (2004)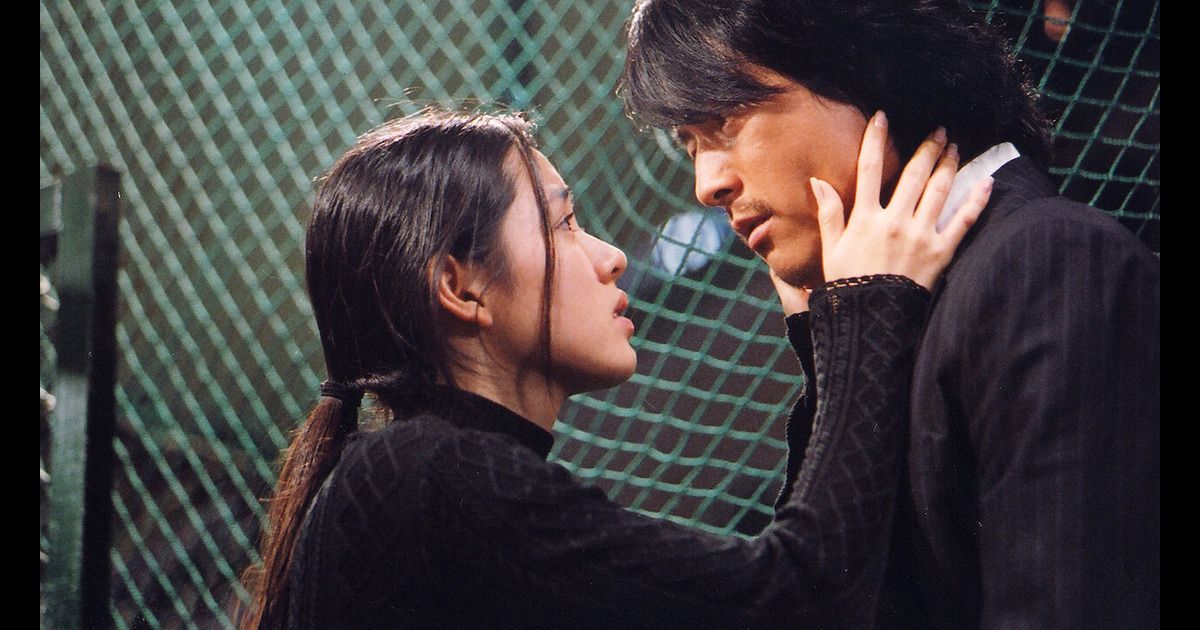 A year before The Notebook (starring Ryan Gosling and Rachel McAdams), this South Korean box-office hit also explored love tested by Alzheimer's disease. Disillusioned 27-year-old fashion designer Kim Su-jin (Son Ye-jin) and construction site foreman Choi Cheol-su (Jung Woo-sung) fall in love and get married. Soon after, Su-jin begins exhibiting forgetfulness and is diagnosed with a rare form of Alzheimer's. A Moment to Remember inspired similar plots in Malaysian, Indian, and Turkish cinema, and won Best Adapted Screenplay at the 42nd Grand Bell Awards, while Son Ye-jin was voted Best Actress in a Foreign Film at the 15th China Golden Rooster and Hundred Flowers Film Festival.
RELATED:
Romantic Movies to Watch with Your Partner on Valentine's Day
1 Pride & Prejudice (2005)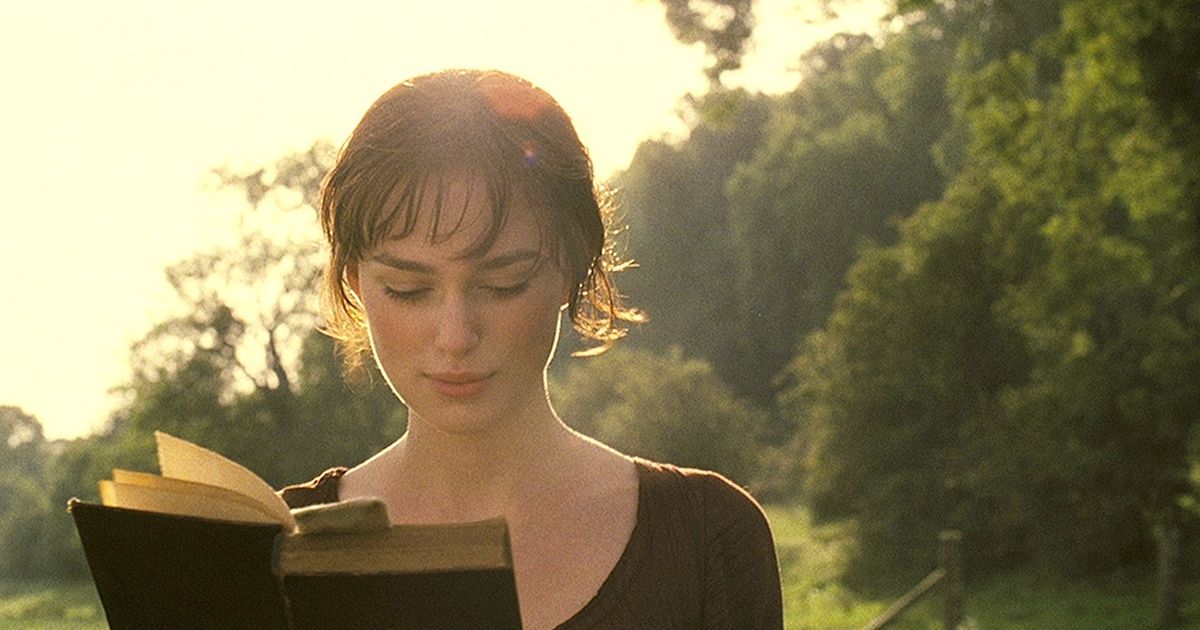 Pride & Prejudice is a period drama set in rural England in the Georgian era, starring Keira Knightley as spirited, tomboyish Elizabeth Bennet, Matthew Macfadyen as the proud and reserved aristocrat Mr. Darcy, Carey Mulligan as Kitty Bennet, Rosamund Pike as Jane Bennet, and Simon Woods as Mr. Bingley.
"My affections and wishes have not changed, but one word from you will silence me forever. If, however, your feelings have changed, I will have to tell you: you have bewitched me, body and soul, and I love…I love…I love you. I never wish to be parted from you from this day on."
It's words like these, taken from Darcy's surprising confession of love for Lizzy at dusk, in the melancholic English moors, that leave the audience swooning—that scene alone has earned this particular movie adaptation of Jane Austin's iconic novel first place on this list.