Jaws might be the most famous shark attack movie franchise, but there have been many other notable related movies made. Sure, there have been a few to completely rip off Jaws, but many have brought in fresh perspective and storytelling to add some variety to this sub-genre. Some are absolutely brilliant, some are so bad that they're good, and some just need to be put to the back of the shelf and forgotten about.
While shark attacks in real-life are substantially low, and humans do far greater harm to these integral beasts of the seas, many shark attack movies still aim to instill fear into the audience. Though Jaws was by no means the first shark attack movie ever made, it was the first notable one, and still the most successful.
10 Deep Blue Sea (1999)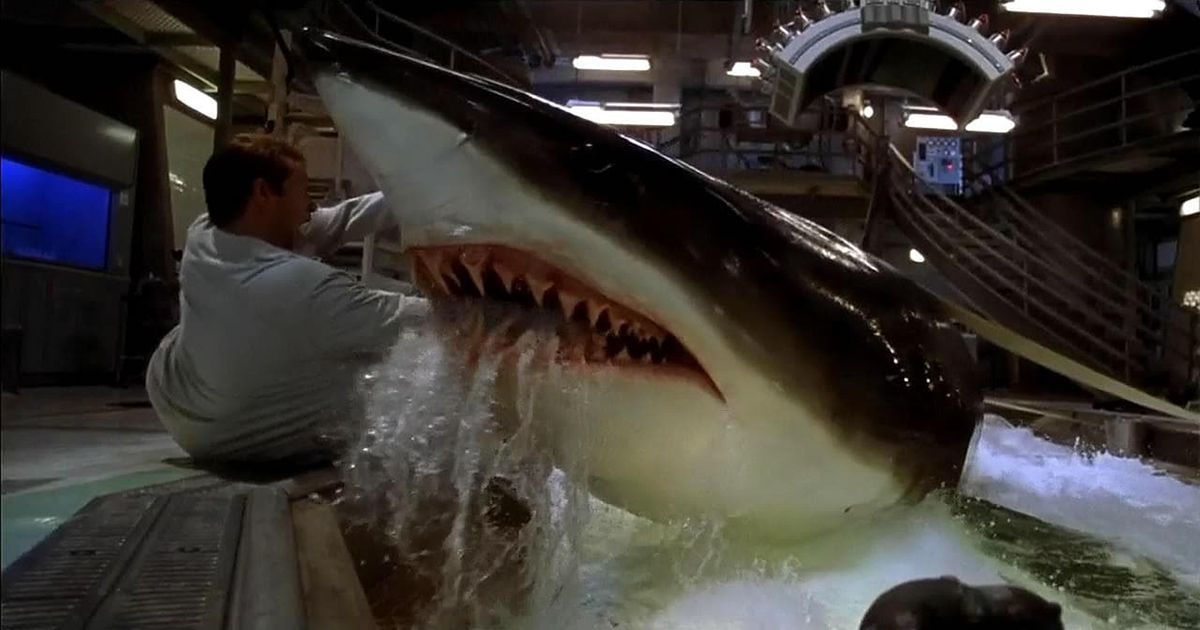 In Deep Blue Sea, genetically modified sharks have had enough of being lab rats and decide to fight back. Major destruction results from the revolt of these genetically enhanced creatures which makes for a unique approach to the generic shark attack movie. The scientists that were testing on the sharks in the hopes of curing Alzheimer's disease are thrown into a fight for survival once their subjects revolt.
While its tacky and dated CGI leaves much to be desired, this movie is equal measure stupid to brilliant. Its somewhat goofy personality actually makes it highly enjoyable to watch, and it's truly a film of its time and needs to be enjoyed as such. Its old school, but a great classic.
9 Open Water (2003)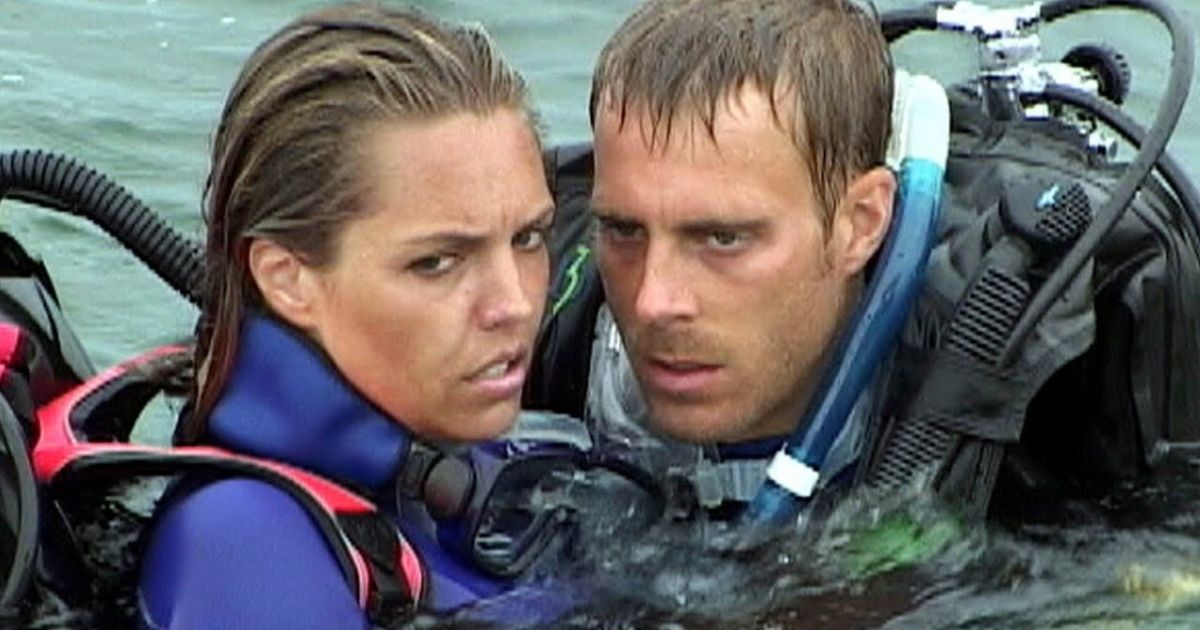 On every dive boat, there are processes put in place to ensure the safety of every diver on board. However, Open Water lives out a nightmarish scene when two divers are left behind in shark-infested waters. What makes this even more unnerving a prospect is that this movie is actually loosely based on real-life events. It's down to its genuinely terrifying idea of being lost at sea, and the fact they filmed with real sharks, that this movie packs a punch; even with its humble microbudget execution.
When left behind by their dive tour boat, Susan and Daniel, they're left with nothing else to do but wait around for help to cross their path. The only thing is though, night draws nearer, and they've gathered the attention of circling sharks.
Related: 10 Great-Looking Movies From Before the Age of CGI
8 The Life Aquatic with Steve Zissou (2004)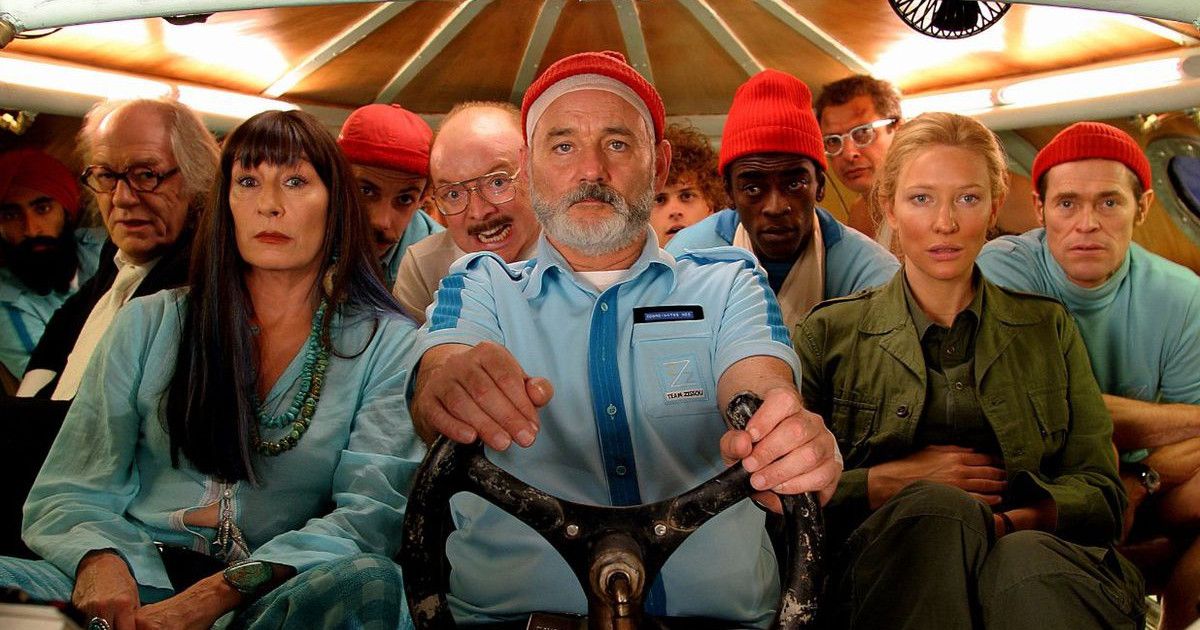 The Life Aquatic with Steve Zissou is an action-packed comedy starring the brilliant Bill Murray as Steve Zissou. Steve's partner is brutally killed by a Jaguar Shark; a potentially fabled and undeniably mysterious creature. In retaliation, Steve gathers together a crew, Team Zissou, to hunt the creature down. It's a wild underwater adventure that you don't always expect from a shark attack movie.
This movie is wildly funny and a joy to watch as the stumbled escapades are carried out in finding the elusive Jaguar Shark. Watch Steve and his crew face off to pirates all while Steve also faces the obstacle of dealing with figures from his past, including his estranged wife Eleanor. The shark is most definitely the focal point of this movie, but the storyline goes much deeper than this.
7 The Reef (2010)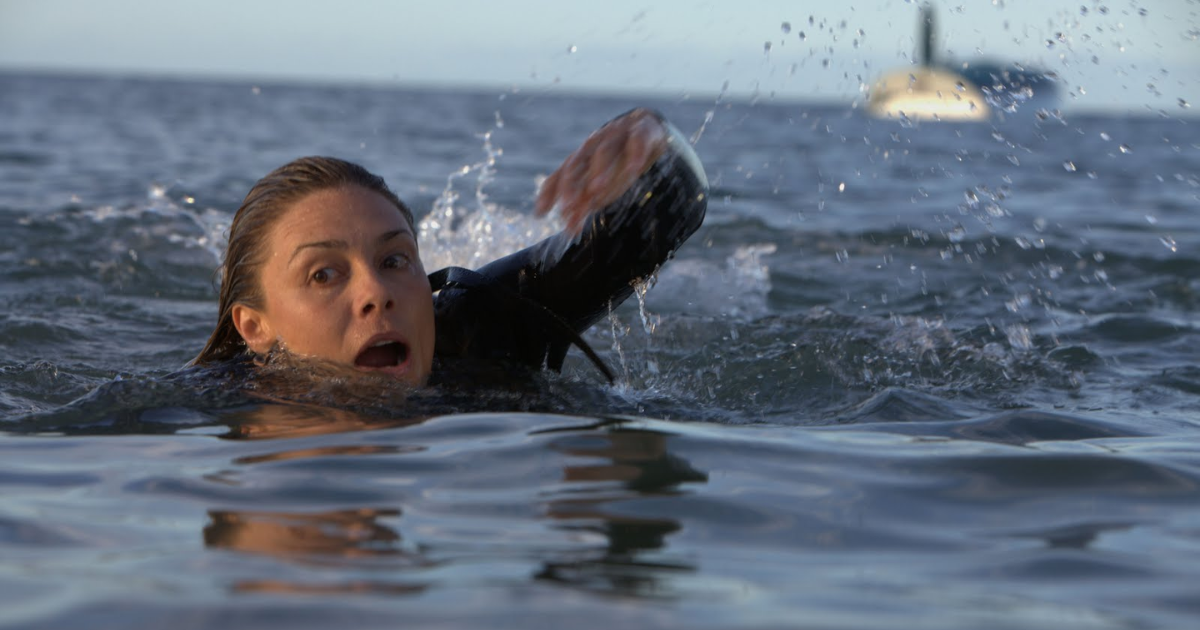 Much like the previously mentioned Open Water, The Reef features low-budget charm that plays heavily into the fact it avoids the use of CGI and uses real-life sharks. The believability of the danger involved is vital in creating a truly impactful shark attack movie, and unfortunately, many movies will fall into the trap of creating potentially tacky beasts of the sea. However, in using real-life sharks the story becomes far more believable and, in that state, relatable, as the viewers can imagine themselves in the same predicament.
When a sailboat capsizes along the Great Barrier Reef, the passengers must find some way to survive in the shark-infested waters. Hope lies on a not-so-far-off island, and an unbearable level of suspense is heavy as the fight for survival ensues.
6 Soul Surfer (2011)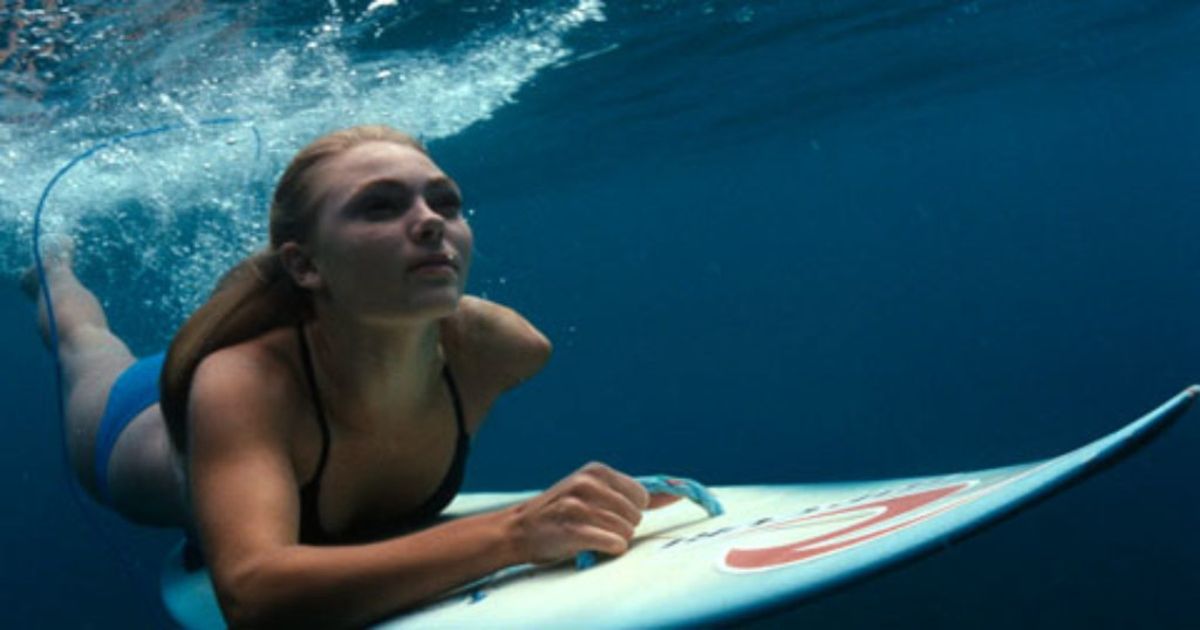 Soul Surfer starts off heavy when 13-year-old Bethany is attacked by a shark while out in the water and loses an arm. It's a shocking scene, especially when you note that this movie is based on the real-life pro-surfer Bethany Hamilton. It's a movie of inspiring perseverance that goes beyond a mere shark attack story. Rather than give up on her dreams and play the victim, Bethany gets right back on her board. With the help of her dad, she re-learns how to surf with only one arm and goes on to become a notorious pro surfer.
You forget this is a Christian movie, apart from the occasional prayer and bible reference, and can appreciate the incredibly well-executed telling of Bethany's story. The shark attack is undeniably integral to the whole movie, and while it is short, it's most definitely impactful. However, this is an overall feel-good movie well worth a watch.
5 Bait (2012)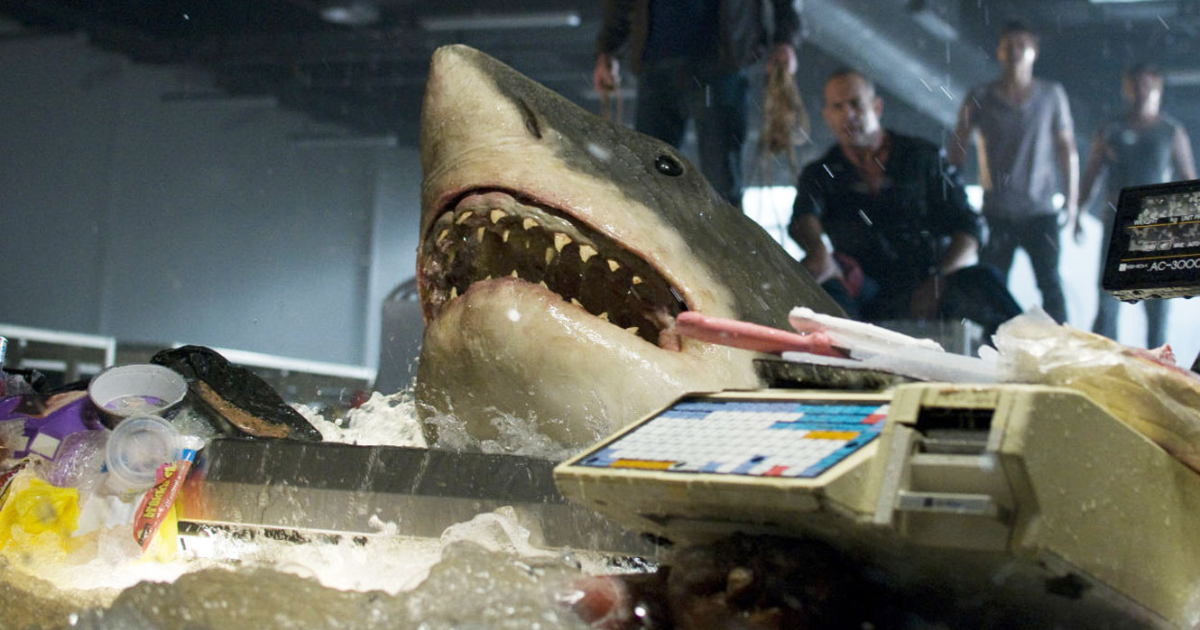 Bait provides a unique storyline to the list of shark attack movies and turns an ordinary supermarket into a death trap. During a tidal wave, an underground supermarket gets flooded, and the sharks move in. You would think getting trapped in a flooded underground supermarket was bad enough, but the sharks added in make for a great watch. The acting in this movie is super convincing, and the subtle effects used to create the sharks help elevate the tension and bring bigger gasps when brutalities occur. It's an underrated gem of a shark movie that seamlessly falls into being a true horror.
This movie really does bring some fresh ideas into play; however, it was not well received upon release and received a mostly negative reception. Regardless, it's still a movie that can appeal to many and provides enough thrills to warrant a watch.
4 Kon-Tiki (2012)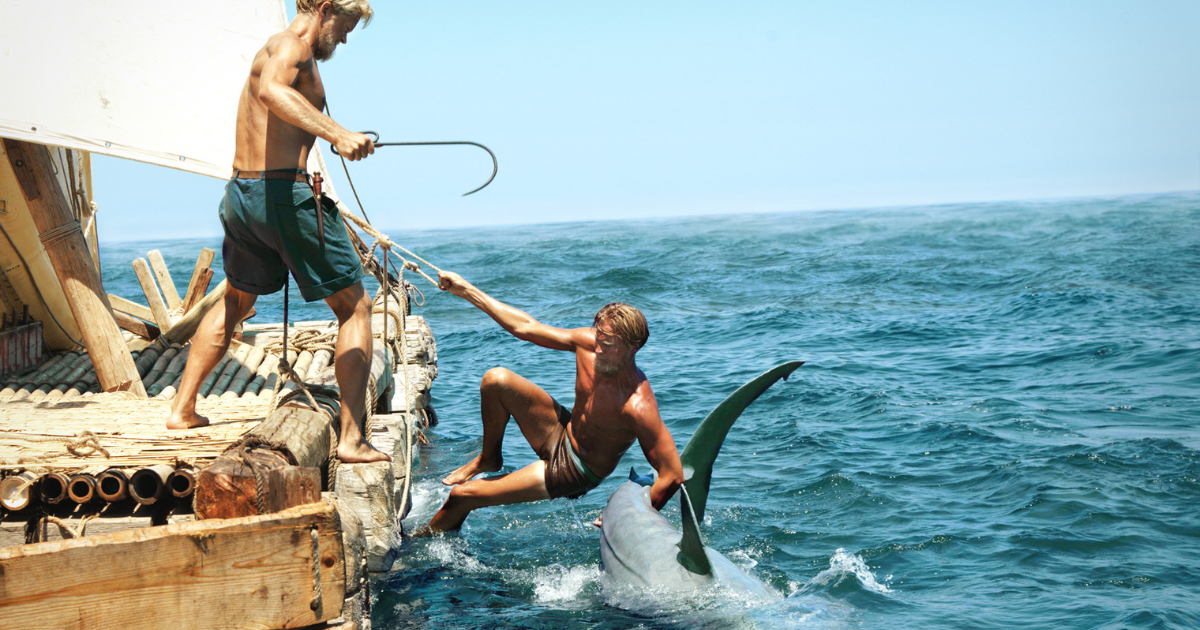 Kon-Tiki is a drama based on an incredible true story, with a strong focus on sharks. Thor Heyerdahl went on an intense crossing of the Pacific Ocean covering thousands of miles on nothing more than a balsa wood raft. He took this legendary journey just to prove that it was indeed possible that as far back as pre-Columbian times, South American people could settle in Polynesia. It's an incredible tale and when watching Kon-Tiki it's hard to believe the movie's very real origins.
The shooting of marine life in this movie is beautiful, and you can't deny that the sharks involved steal the show! Furthermore, it's a true adventure movie as the crew on the raft uses the stars and ocean currents as their navigation.
3 The Shallows (2016)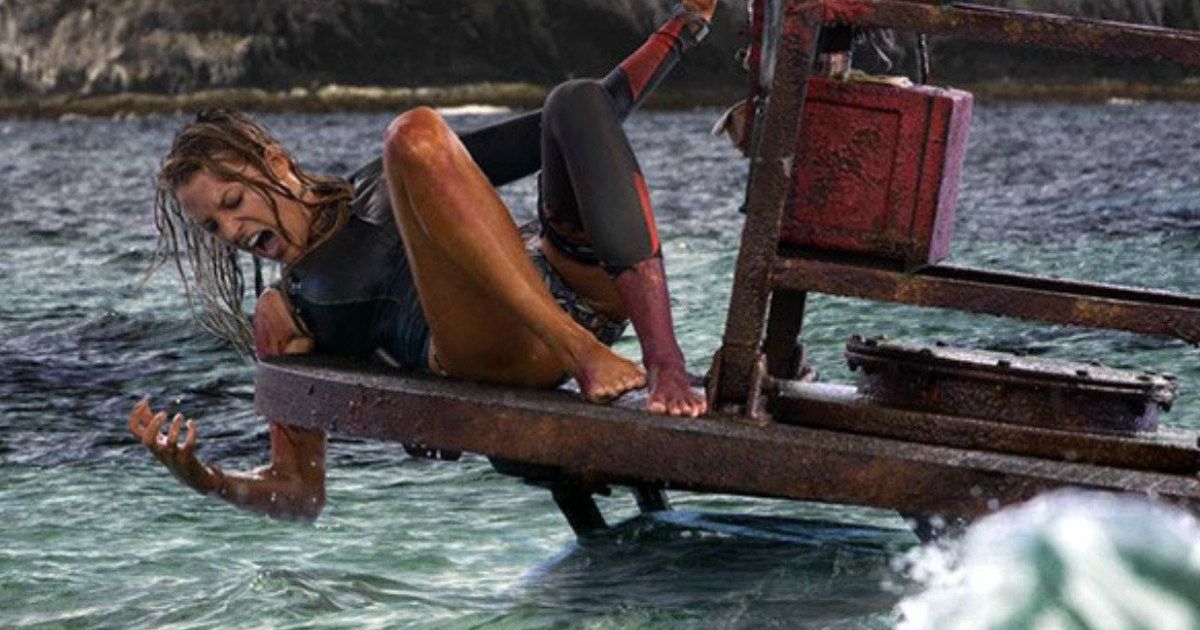 What makes The Shallows even more thrilling to view, is seeing just how close the protagonist is from safety. Surfer Nancy (Blake Lively) is attacked by a Great White Shark when out surfing and finds herself stranded painfully close to the shoreline. This pristine and private lagoon that once looked like heaven on Earth quickly becomes a decent into living Hell.
Considering the location of this movie is pretty much the same throughout, you're still completely gripped onto the story. It's the ultimate test of wills and has some really horrific hark attack moments to keep emotions tense. The shark was wonderfully created through a mixture of CGI, real footage, and animatronics, so there's no tacky production value, and it makes for a great creature feature.
2 47 Meters Down (2017)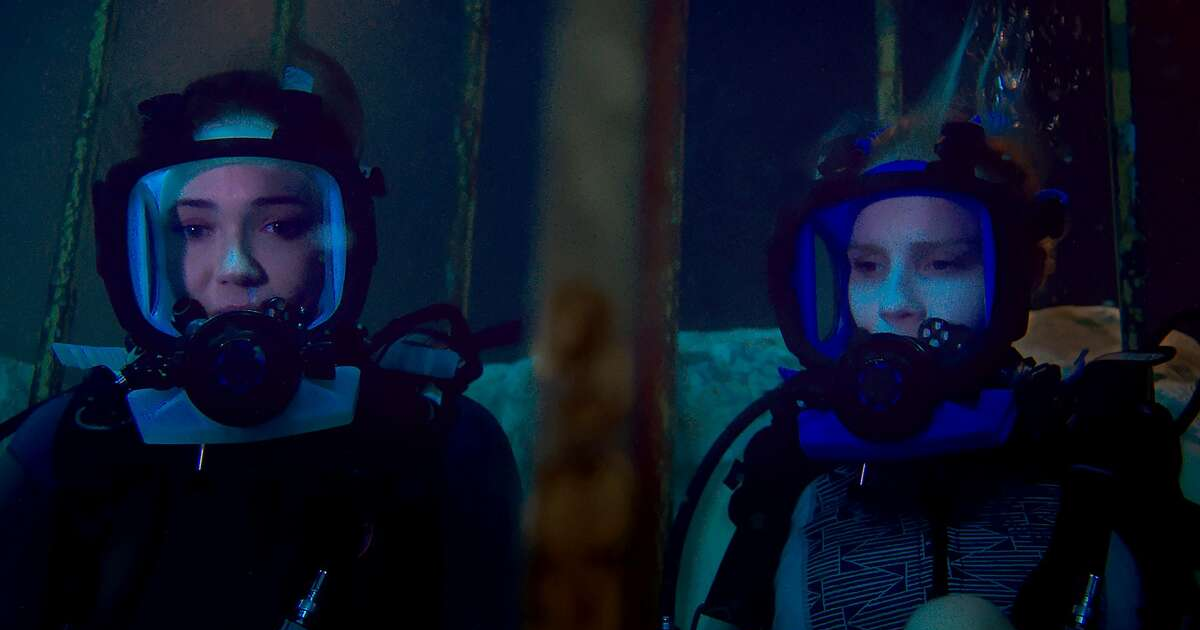 One of the worst possible 'what if' scenarios happen in 47 Meters Down when a cage breaks loose of the boat and drags two sister divers to the bottom of the sea. In this movie, the potential of suffering from a shark attack is only one item on the list of deadly possibilities. The sisters are locked in a cage underwater, have only an hour of air left, and are facing the bends due to their rapid descent.
This is a survival thriller that may have you shouting at the TV. It's got its fair share of nail-biting moments, but some of the poor decision-making skills lead to avoidable circumstance. What's really impressive, however, is the ability to create some fast-paced action in an underwater environment where things often move at a slower pace. Potentially dragged out, you're still put in a position of suffering second-hand panic at the sisters' struggle for survival.
Related: How Jaws Established Spielberg as the Future of Filmmaking
1 The Meg (2018)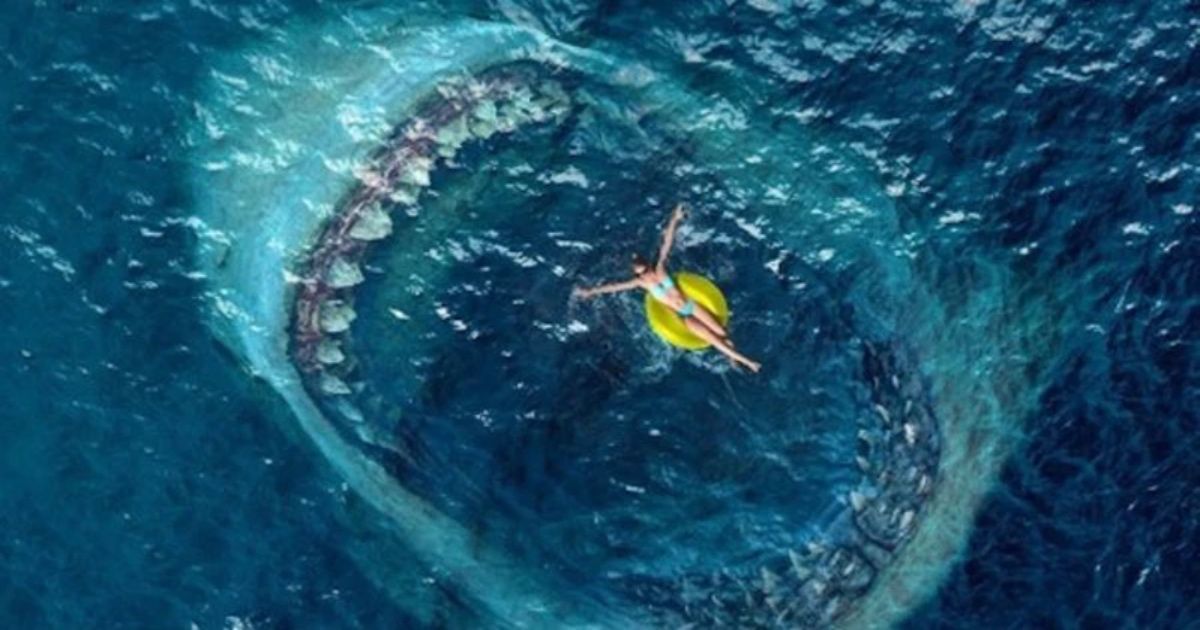 The Meg takes all your fears of the creatures that lurk in the darkest and deepest parts of our oceans to a whole new level. When exploring the Marianas Trench, the absolute deepest part of the oceans, a group of scientists makes a startling discovery. They have the misfortune of encountering the Megalodon; the largest marine predator to have dominated the ocean. With their lives in peril, deep-sea rescue fiver Steve is called in to save them from the monster they unleashed.
The storyline is quite basic with the main focus being consistently driven towards the giant bus-sized shark terrorizing the underwater research centre. There's enough action brought in by Steve (Jason Statham) and shock-worthy scenes to make this a brilliant shark attack movie, but it does lack some brutality to truly strike fear in the viewers.