Richard Linklater ranks with Quentin Tarantino and the Coen Brothers as one of the greatest craftsmen of the hangout movie, and his magnum opus of the genre is his 1993 film Dazed and Confused. The film utilized young, unknown actors, a revivalist Arena Rock soundtrack, and a psychedelic production design and mentality to illuminate a high school coming-of-age story. Linklater drew on his Austin, Texas upbringing to divert from the increasingly politically correct teen movies of the early 90s to create a world that made every teenager who saw the movie want to trade in their Reebok Pumps for bell-bottoms and tie-dyed shirts.
Never before had there been such an effective combination of disparate high school movie tropes. In this world, even the jocks wore overalls and listened to Kiss, and the pristine muscle cars, Moontower beer-busts, and paddle-wielding bullies created a high school utopia that romanticized youth in a way that no other director could. Linklater's greatest magic trick may have been squeezing a massive ensemble cast of largely inexperienced actors into a single-day story arc…seamlessly. In the process he became kingmaker, using an unmatched eye for talent to discover and elevate a large group of young actors to fame and fortune, in some cases reaching A-List status and Oscar-winning careers as their profiles skyrocketed.
8 Adam Goldberg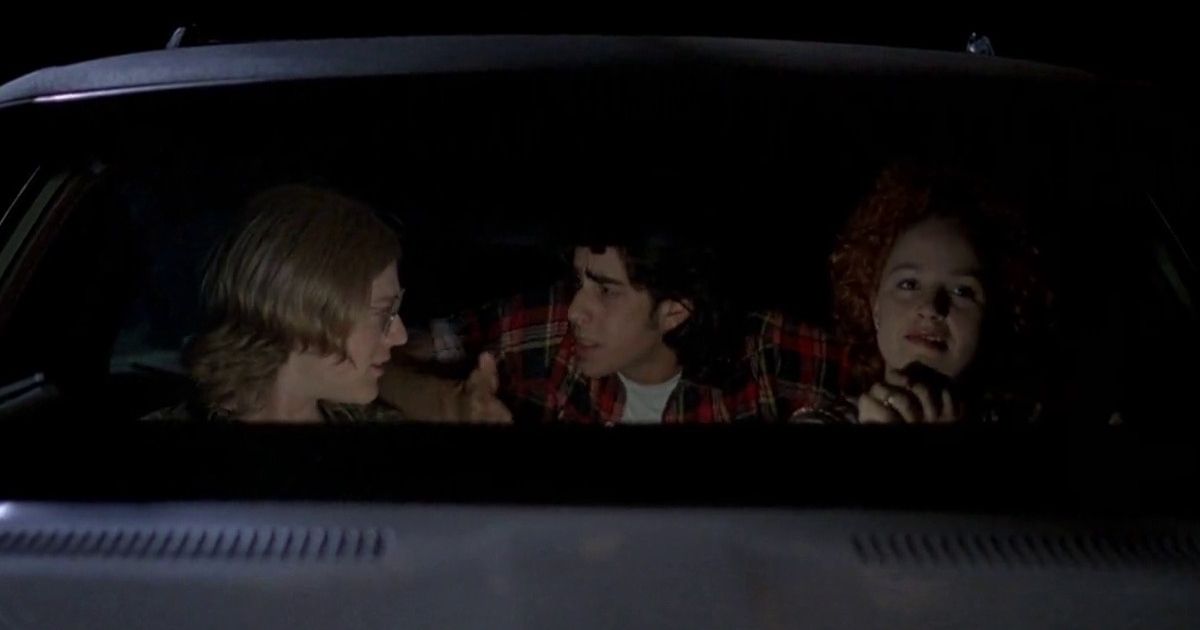 Adam Goldberg had one notable credit to his name before Dazedgetting some play in Billy Crystal's Mr. Saturday Nightbut didn't become a recognizable face until his hilarious role as Mike Newhouse in the Linklater film. His performance stood out, unique for his neurotic, overly analytical character whose inferiority complex leads him into a brawl with one of the town bullies. Goldberg gets some of the biggest laughs in the movie, acing his role as the most outspoken of his nerdy clique — rounded out by Anthony Rapp and Marisa Ribisi. His approach to the creatively nuanced Newhouse singled him out as an actor with the range to get laughs and tears out of an audience, and got him noticed by Steven Spielberg, who five years later cast Goldberg in Saving Private Ryanhis most important and memorable acting role. Goldberg has definitely suffered from some typecasting in the intervening years, but has still found his way into supporting roles in huge films like A Beautiful Mind and Zodiac. He's also acted in some solid indies including 2 Days in Parisappeared in some high profile series like Fargo — even played a rabbinical superhero of sorts in The Hebrew Hammer.
7 Joey Lauren Adams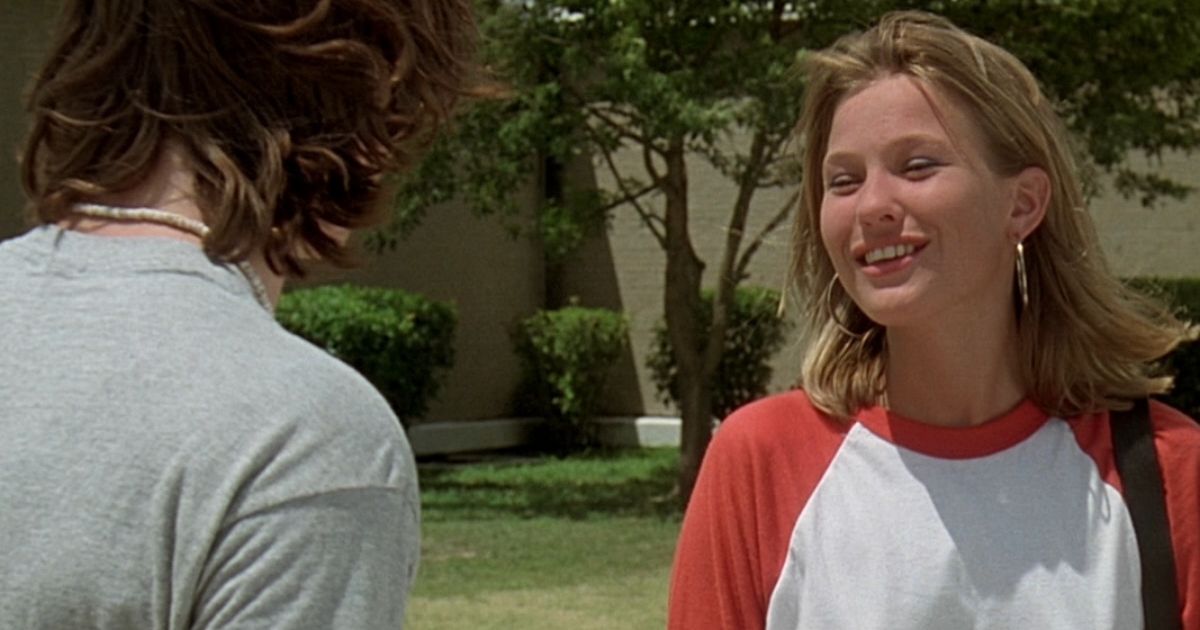 Okay, okay….so her career didn't exactly rise to star status, but 1993 was a big year for Joey Lauren Adams! She got cast in Coneheads, Dazed and Confusedand The Program in her first year acting in films, and two years later worked her way into the Kevin Smith Universe when she acted in Mallrats. Her unique look and squeeky voice brought her to borderline it-girl status, although she ended up playing her share of pissed off ex-girlfriends after doing so well in those types of roles in the first half of the 90s. Don't knock her staying power, though, as she's continued landing regular roles to this day. Go Joey!
Related: Chasing Amy Star Joey Lauren Adams Returns in Jay and Silent Bob Remake
6 Milla Jovovich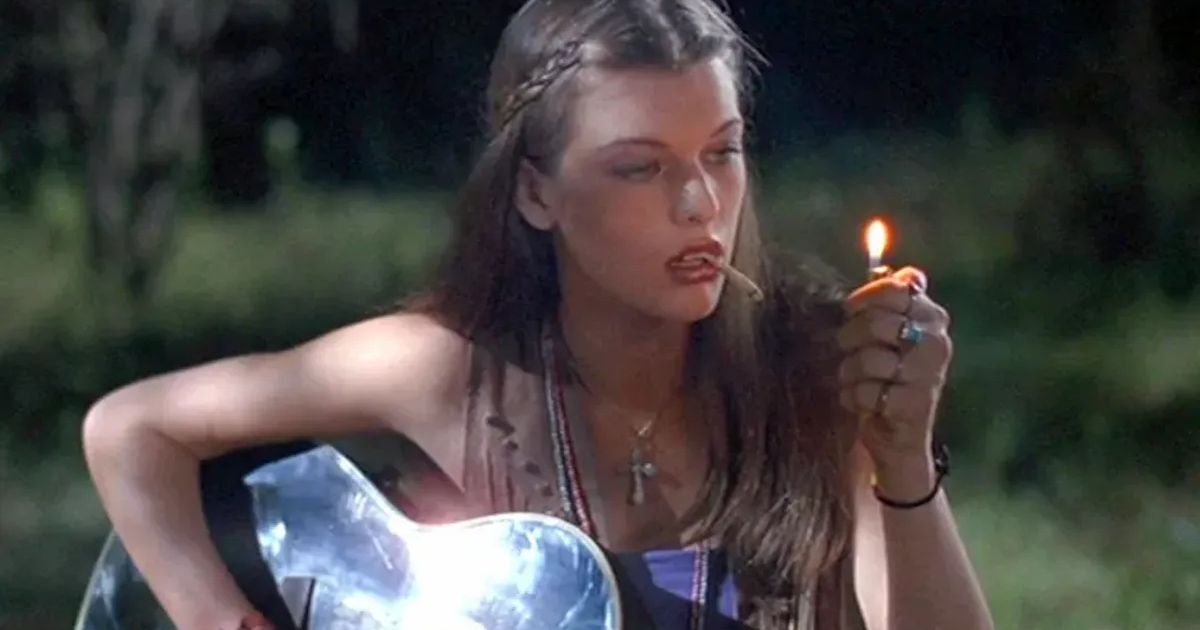 Milla Jovovich had already had a few big credits to her name by the time she was cast in Dazedbut every teen stoner on the planet had a crush on her after this role. With covergirl beauty, a perfectly designed flower child wardrobe and a sultry singing voice, she used her limited screen time to make a huge impression on Hollywood. Literally no one would have predicted what she would become only 4 years later, when Luc Besson's incredible science-fiction film The Fifth Element turned her into one of the biggest female action stars in Hollywood. Her performance combined impressive physicality with lovable acting, and provided a stepping stone to her own five-film franchise Resident Evil. Has a former model ever had as impressive of an acting career as Jovovich? Maybe Angelina Jolie or Jane Fonda, but both came from famous acting families. Jovovich has remained much more active in movies, with a variety of roles that include Zoolander and Hellboy. That's a truly impressive movie career for a girl from a small city in Soviet-era Russia.
5 Parker Posey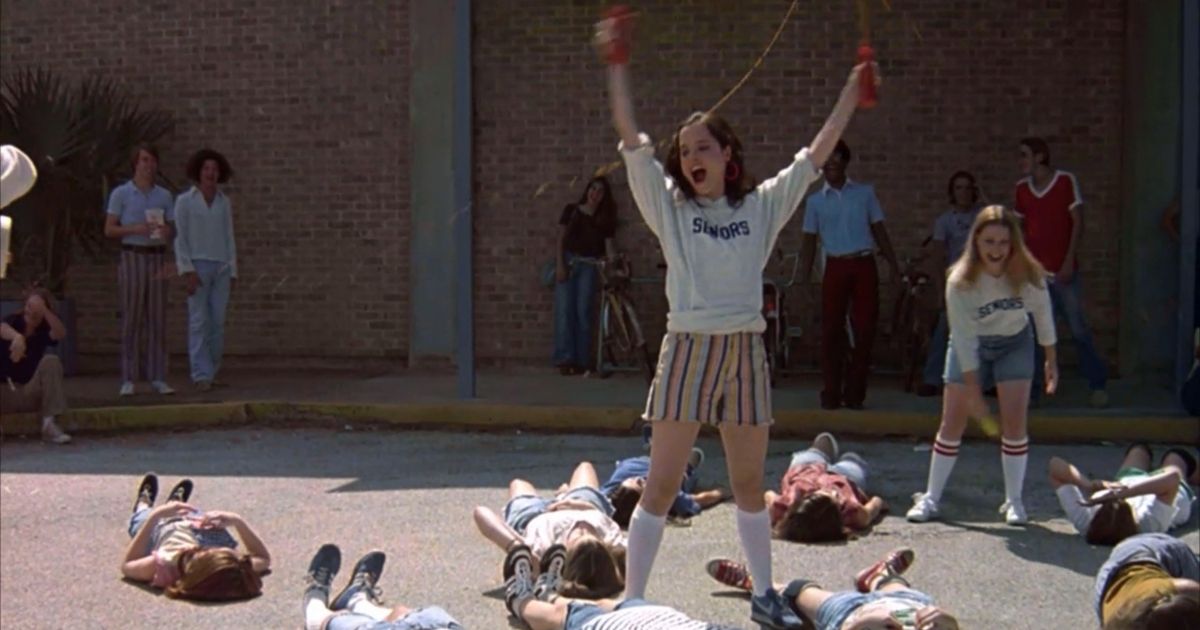 Like Joey Lauren Adams, 1993 was a huge year for Parker Posey. Both actresses were in Coneheads and Dazedbut Posey's knack for comedy separated her as a unique talent. She exploded off the screen as Darla Marks, reinventing the female bully role and getting some of the movie's biggest laughs. Her larger-than-life character tormented the incoming freshman girls with a shower of condiments and epithets, and she instantly became a sought after comedy actress. She only got funnier as the 90s moved on, working her way into Christopher Guest's repeating cast of characters for his monumental mockumentary comedies, beginning with Waiting for Guffman in 1997. She's consistently acted in funny roles ever since, working with directors like Woody Allen and Noah Baumbach but still maintaining her roots as an indie actress.
4 Renee Zellweger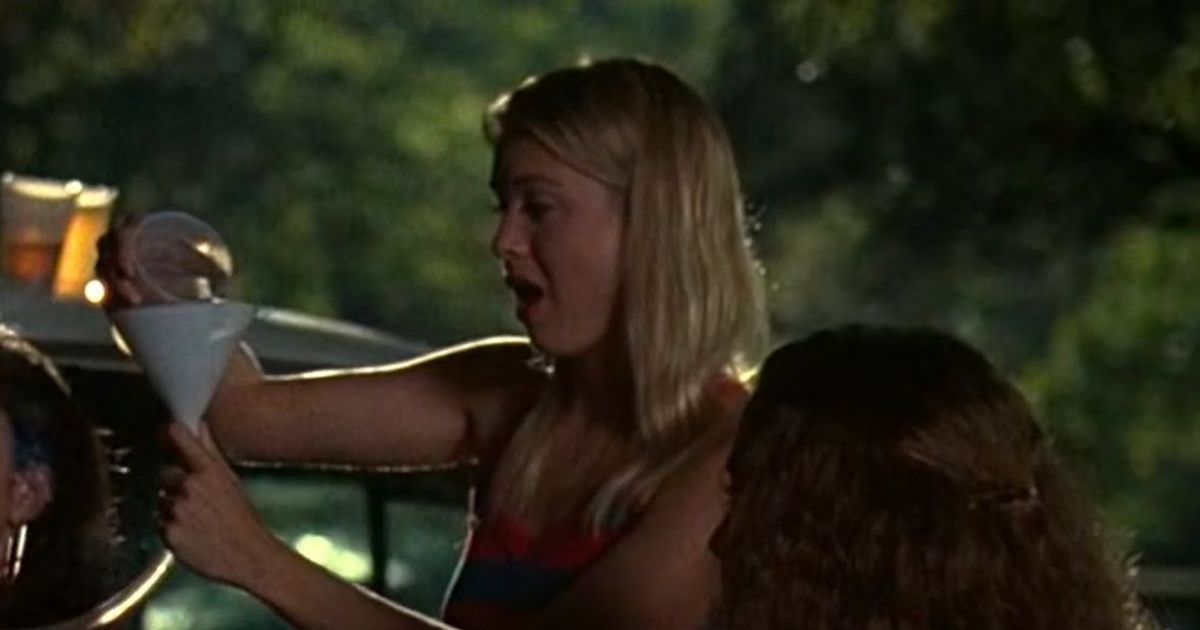 Yeah, we kinda forgot Renee Zellweger was in Dazed and Confused too! Her role was small, marking her first time on screen in a feature film, but Richard Linklater could always recognize future talent in a casting session, and gave Zellweger the role of Nesi White and a nudge towards fame. The film got so much notice, only two years later she landed a much bigger role in Empire Recordsanother 90s hangout movie. Another year after that she was in Jerry Maguirewith Cameron Crowe taking the cue from Linklater and betting on her to impress opposite Tom Cruise, then the most marketable actor in Hollywood. The movie made her a huge star, arguably the biggest actress of the late 90s, and she could be seen on gossip rags everywhere after some high profile romances with Kenny Chesney and Jack White. Some comedy roles followed, with Me, Myself and Irene and Bridget Jones' Diary earning her awards nominations. She finally broke through years later, winning an Oscar for Cold Mountain before a long career downturn and hiatus. She's made it back into large roles since, but we still long for her amazing 90s rise to fame.
3 Cole Hauser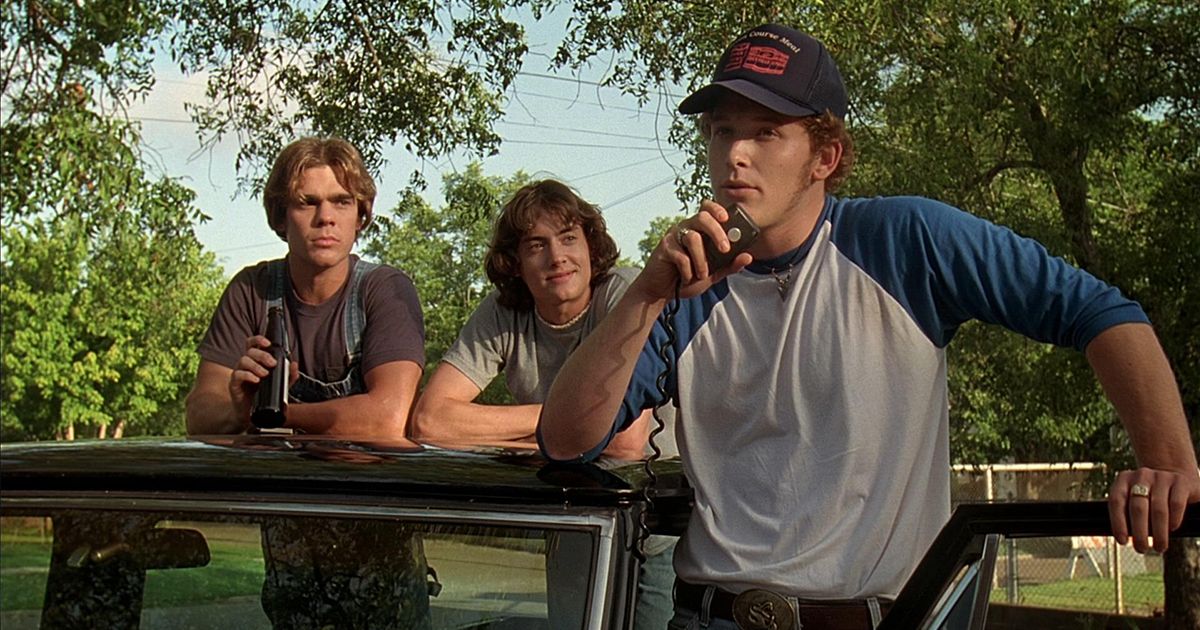 Yes, that red haired bully in Dazed and Confused is the same actor that now plays Rip, the bearded badass in Yellowstone. Of all the actors on this list, Cole Hauser's career shows his perseverance. His road to fame was much more checkered than others on this list. Like co-star Ben Affleck, Hauser got his start in School Ties and went on to Dazed and Confusedboth of them physically imposing actors with rough edges. For a time, though, the two actors careers went in different directions, as Hauser suffered some failure to launch despite his memorable role in Dazed. By the time both were in Good Will HuntingAffleck appeared to be the one destined for fame. Still, Hauser stuck around, using his physical presence to land some military roles and a part in The Fast and the Furious franchise, before finally landing a leading role in Paparazzi. The movie flopped, but again Hauser kept at it as a working actor that you always recognized. It took another 14 years before his big break finally came with Yellowstonea happy ending to a determined career that all started with the slap of a wooden paddle.
Related: Yellowstone's Cole Hauser Says Rip Wheeler Wasn't Meant to Be a Fan Favorite
2 Ben Affleck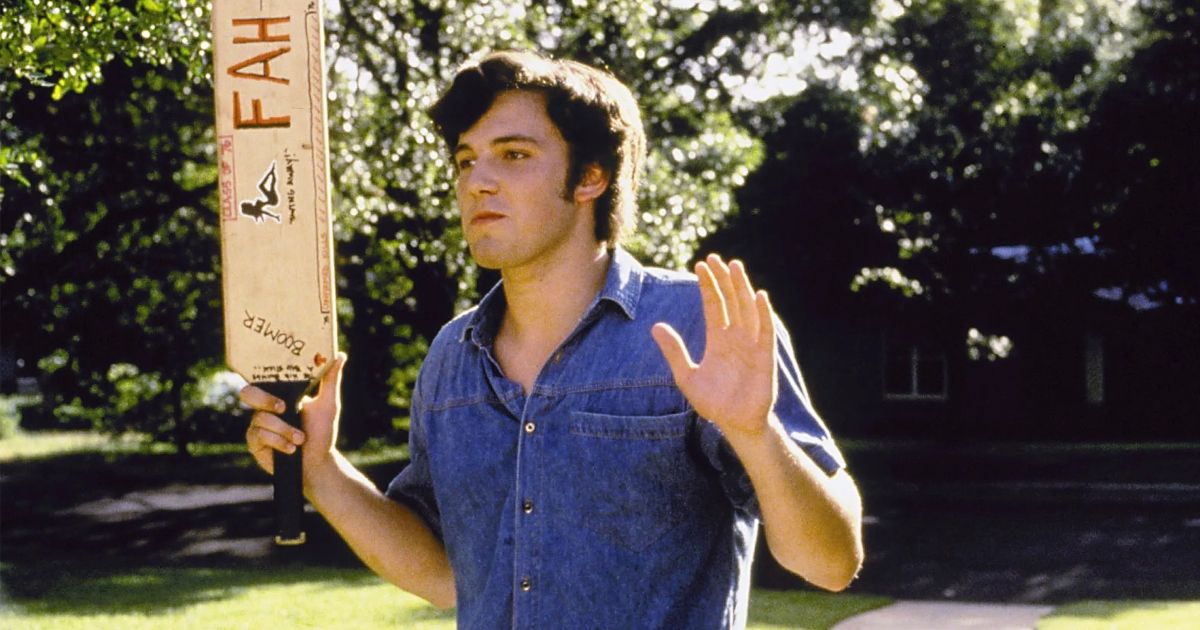 Ben Affleck had a few roles prior to Dazed and Confusedbut had a better knack for comedy than Hauser in the former's Benny O'Donnell role. The performance showed some range, but he likely would have had a similar career trajectory as Hauser if not for his script for Good Will Hunting winning him an early Oscar. It also had a prominent supporting role for him next to his buddy Matt Damon, which he built on, until finally reaching leading man status in Armageddon three years later. Affleck's career hasn't always been perfect, but his high-profile relationships, superhero roles and stormy personal life have kept him in the limelight. Still, he's maintained his integrity as a filmmaker, winning another Oscar for Argo and continuing to impress in dramatic roles.
1 Matthew McConaughey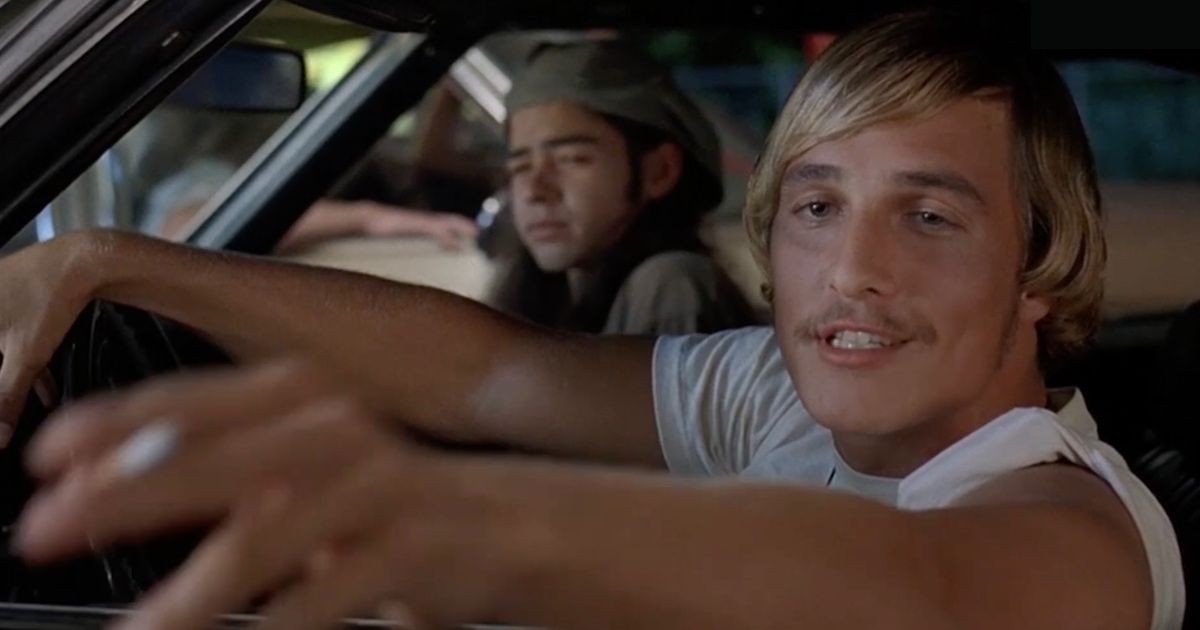 "Alright, alright, alright." The line was etched into our brains eternally once they rolled off Wooderson's tongue, and with that Matthew McConaughey stole the show in Dazed and Confused. It wasn't the biggest role in the movie, but it was the line that everyone remembered, and McConoughey couldn't resist dropping it to start his Oscar acceptance speech, winning acting's most prestigious award twenty years after Linklater made him famous. McConaughey's stock leveled-off significantly in the late 90s and aughts, becoming as well known for his shirtless jogs around Malibu as his acting roles, often in cheesy romantic comedies. Still, the actor further honed his craft, emerging from a period of typecasting to start landing big roles with top directors. His two-year run from 2013 through 2014 brought him to the absolute pinnacle of Hollywood actors. He won the Oscar for Dallas Buyer's Clubrolled off a sidesplitting single scene in Wolf of Wall Streetthen one of the greatest leading roles in an HBO series ever, playing Rust Cohle in season one of True Detective. Oh, did we mention the $800 million box-office smash Interstellar? Wow, Matthew McConaughey. Just wow.